Technicolor springs, 300-foot-tall trees, hikeable lava fields – these are only a few of the awe-inspiring natural wonders you'll find across America. From the icy terrain of Alaska to the moss-covered Floridian everglades, which ones have you seen?
1. Garden of the Gods Park, Colorado Springs, Colorado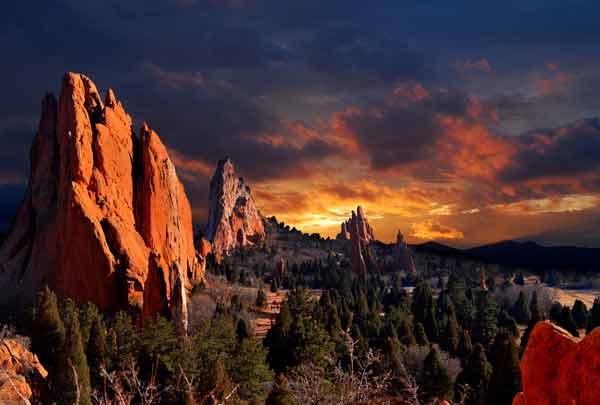 Towering red rock formations create a visually curious landscape at this public Colorado park. The spires were created along a natural fault line, and were originally called Red Rock Corral.
2. Redwood National and State Parks, Northern California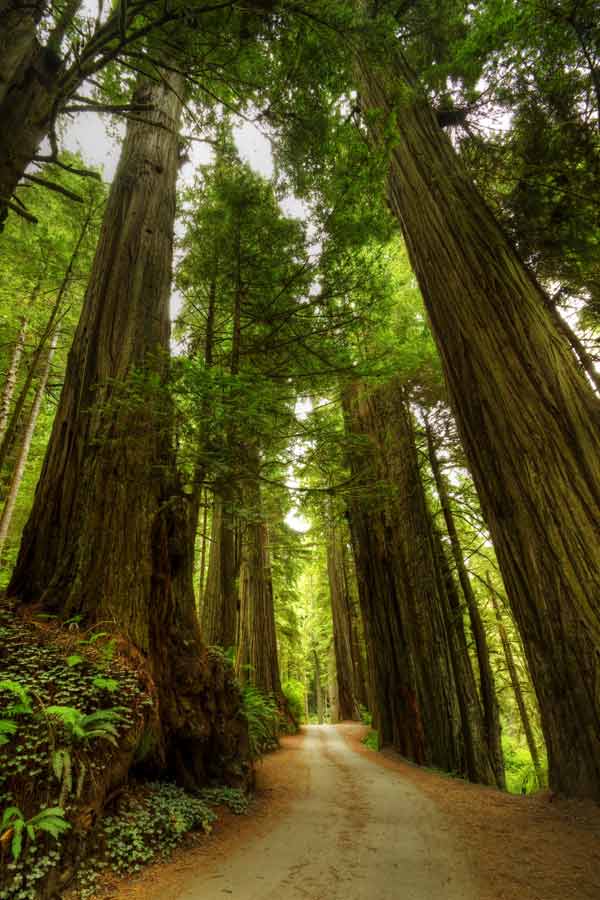 The Northern Spotted Owl and Tidewater Goby are just a couple of the threatened animal species that find refuge in the redwood forests. In the 1800s, more than 2 million acres of coastal Northern California was covered with old-growth redwoods. Today, approximately 4 percent remain.
3. Blue Ridge Parkway, North Carolina and Virginia

Take a drive along this more than 450-mile national parkway and you'll see Roanoke Mountain, Glassmine Falls and Looking Glass Rock. The Blue Ridge Parkway was built over the course of 52 years, and connects Shenandoah National Park to the Great Smoky Mountains National Park.
4. Glacier National Park, Montana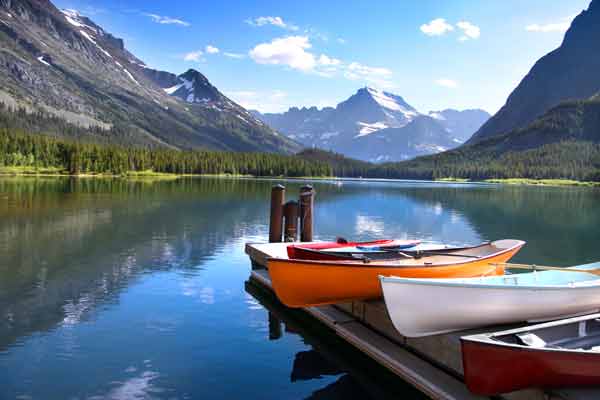 More than 1 million acres of Northern Montana make up Glacier National Park, where you can find gorgeous Lake McDonald. Cutthroat, rainbow and bull trout thrive in the glacial lake spanning more than a mile wide. It sits at an elevation of 3,153 feet.


5. Split Rock Lighthouse, Minnesota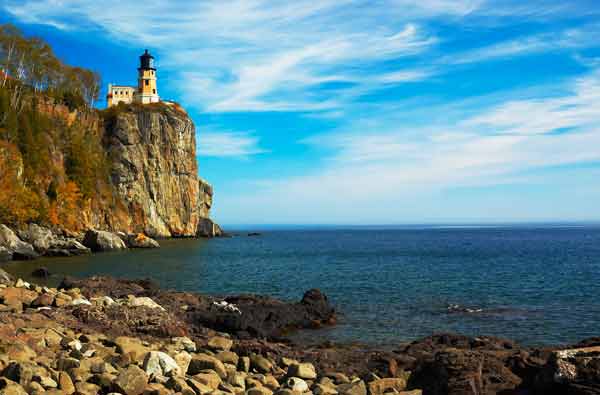 Built on the edge of a 130-foot-tall sheer cliff along Minnesota's North Shore is Split Rock Lighthouse. It has been called one of the most picturesque lighthouses in America.


6. Painted Hills, Oregon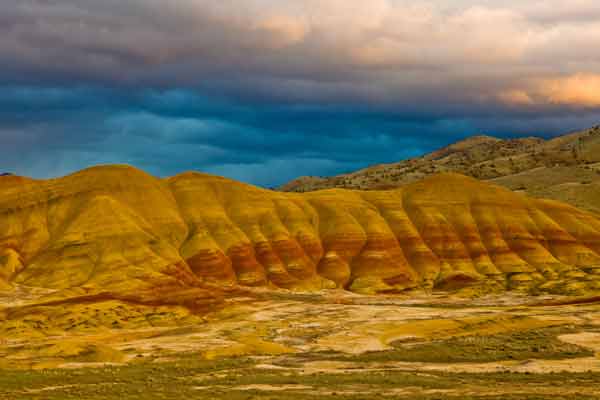 Massive, striped hills make up much of the United John Day Fossil Beds National Monument. Painted Hills is one of three ancient river floodplains where several types of fossils have been discovered, including those of camels and rhinoceroses.
7. Devil's Tower, Wyoming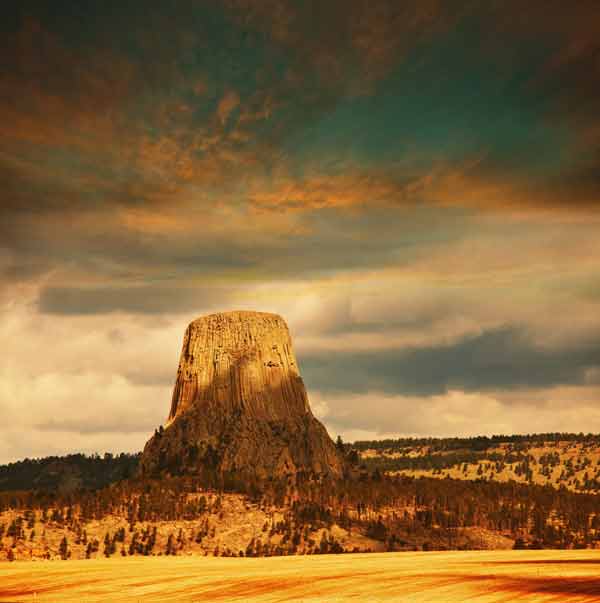 This 1,267-foot monolith (argued to be a laccolith or volcanic plug) jutting from Wyoming's Black Hills was the first U.S. National Monument, declared in 1906 by President Theodore Roosevelt. Roughly 400,000 visitors climb the tower each year.


8. Niagara Falls, New York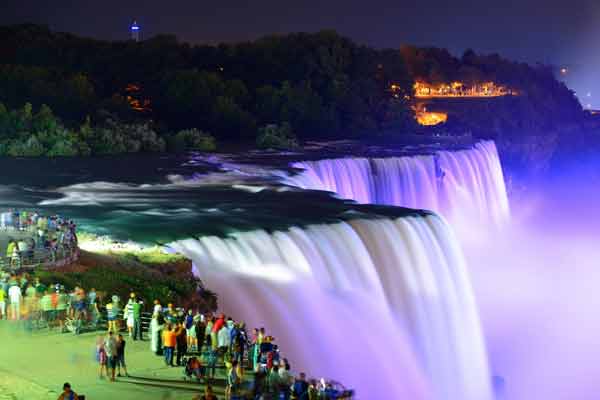 Horseshoe Falls, Bridal Veil Falls and American Falls make up the famous Niagara Falls. Michigan school teacher Annie Edson Taylor, 63, was the first person to go over the falls in a barrel in 1901. She survived – unharmed.
9. Zion Narrows, Utah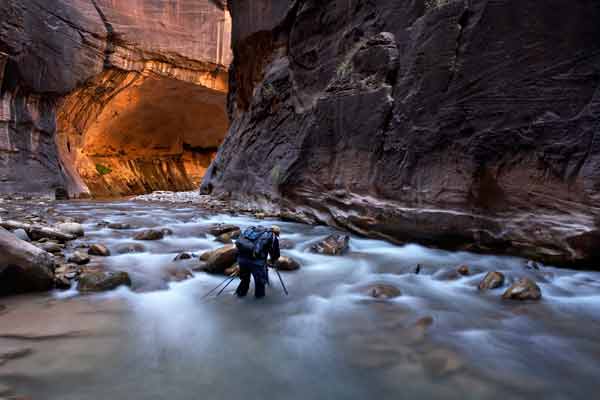 You can find these sandstone narrows in Utah's Zion National Park. If you're up for a slightly challenging hike, you can actually walk through the nearly four-mile-long stretch, ranked No. 5 in National Geographic's list of America's Best 100 Adventures.


10. Pictured Rocks National Lakeshore, Michigan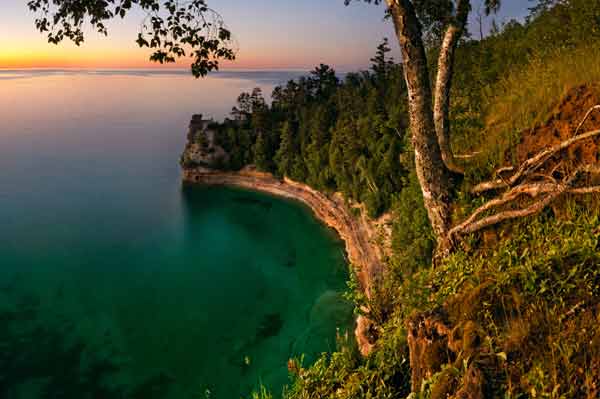 As part of the upper peninsula of Michigan, Pictured Rocks National Lakeshore stretches more than 40 miles along Lake Superior. A 15-mile cluster of vibrant sandstone cliffs northeast of Munising gave this shoreline its name.
11. Antelope Canyon, Arizona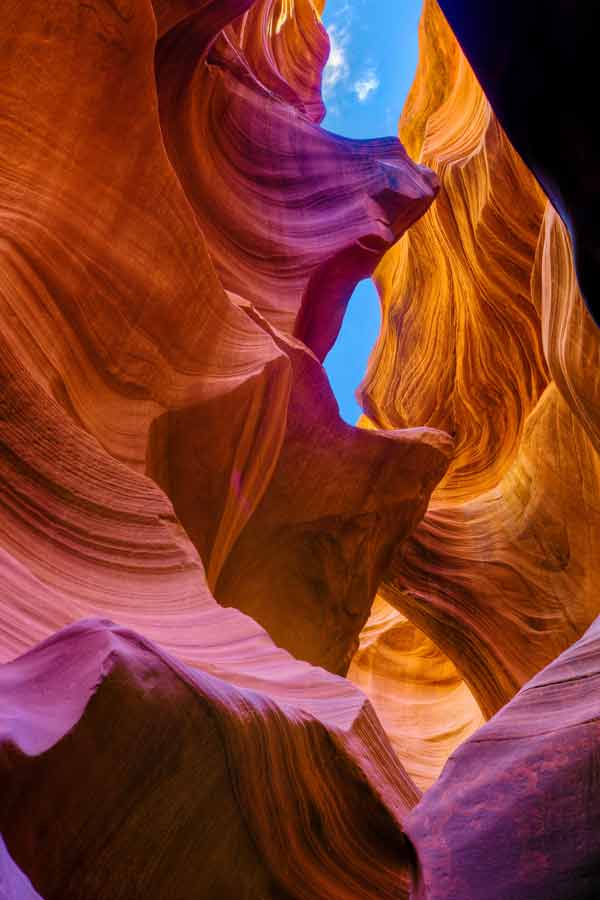 Not far from Lake Powell is the frequently photographed Antelope Canyon. Visitors flock to "The Crack" and "The Corkscrew" to capture breathtaking shots of the spiral rock arches formed by erosion resulting from flash flooding in the Navajo land.
12. Everglades, Florida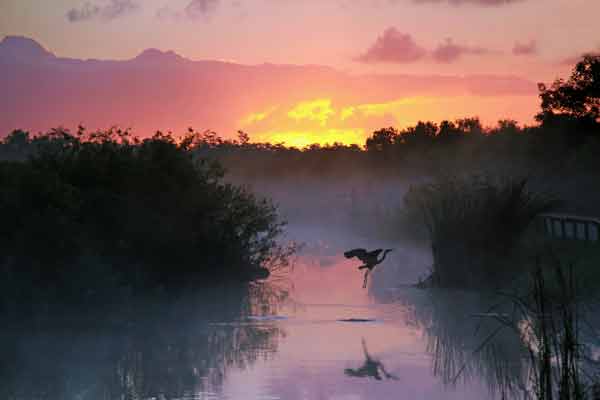 More than 20 percent of Florida's everglades are protected by the Everglades National Park. Approximately 1 million people visit the area each year to catch a glimpse of the endangered American crocodile, whose only habitat is South Florida.
13. Grand Prismatic Spring, Wyoming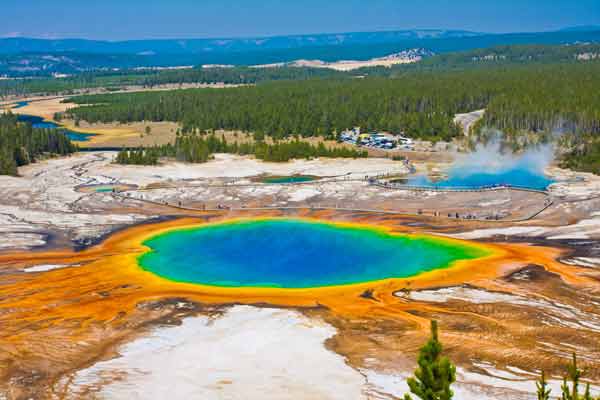 Bubbling up from the ground in Yellowstone National Park is the Grand Prismatic Spring. The largest hot spring in the U.S., its vivid coloring comes from pigmented bacteria growing in the mineral-rich waters.
14. Hawaii Volcanoes National Park, Hawaii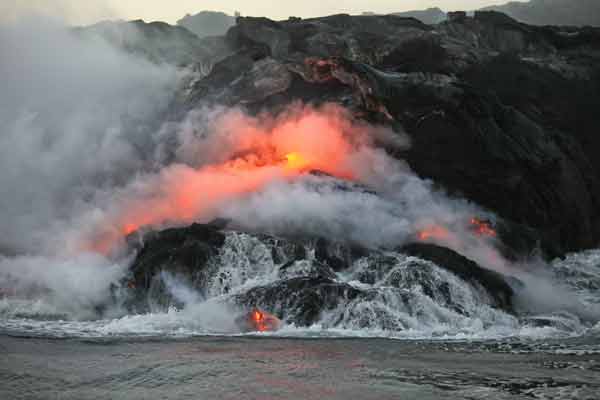 Kilauea and Mauna Loa are two active volcanoes that make up part of this big island national park, established in 1916. Hikers can trek across massive lava fields and explore the volcanic terrain, like the Thurston Lava Tube.
15. Grand Canyon, Arizona
Set in northwestern Arizona, this 18-mile-wide canyon is considered one of the Seven Natural Wonders of the World. It stretches more than 270 miles and is more than one mile deep at points.