New year, new travel opportunities – where are you going to go? Everyone who wants to take a vacation in the next year needs a little inspiration, even if it's just for some armchair traveling. But when you're ready to get out and explore the world in 2014, inspiration travel website DreamPlanGo suggests the following destinations that will make your travels truly memorable.
1. Sarajevo, Bosnia and Herzegovina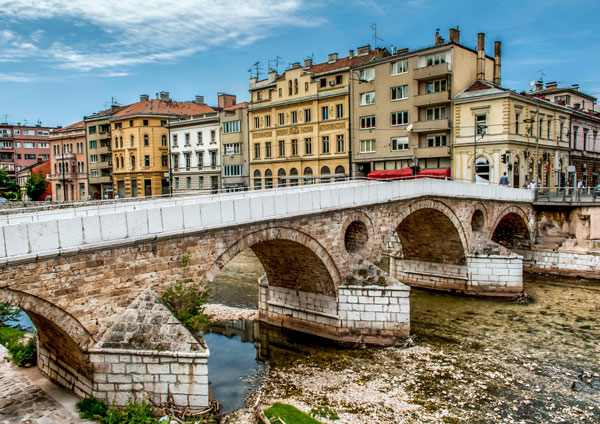 For a lot of people, the name Sarajevo conjures up memories of the war in Bosnia during the early 1990s. But while the shadow of the conflict is long, Sarajevo is a town that deserves to have new light shed on it as a travel destination. Its beautiful setting in a valley of the Dinaric Alps is dramatic in its own right, but the East-meets-West allure of the city, as well as its friendly residents, make Sarajevo a top choice for off-the-beaten-track travel in Europe.
2. Belgium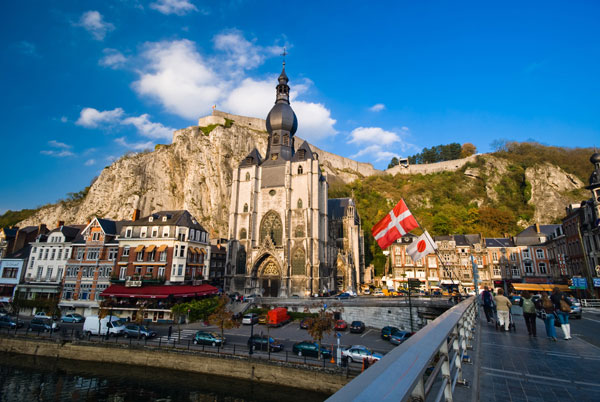 Little Belgium doesn't always come to mind for people planning their big trip to Europe. Is that because the people who've been there want to keep it a secret? Maybe so – after all, they've discovered what a gem it is. A tour of Belgium can include grand cities like Brussels and Antwerp, cozy small towns like Dinant or Bruges, seaside fun  in places like Oostende, and across the country a blend of cultures – all you have to do is choose from among the many options.
3. Ethiopia
One of the rising tourism stars on the African continent, Ethiopia is poised to become a major destination. It's a country of extraordinarily rich culture, fascinating history and jaw-dropping landscapes. The country's north region has been home to some of the world's greatest – but often least-well-known – cultures, as you'll see in places like Axum, Lalibela and Gondar. The rugged Simien Mountains, cut with deep canyons, sprayed with waterfalls and occupied by wildlife like the fearsome gelada baboons, are a can't-miss sight when you visit Ethiopia.
4. Cape Town, South Africa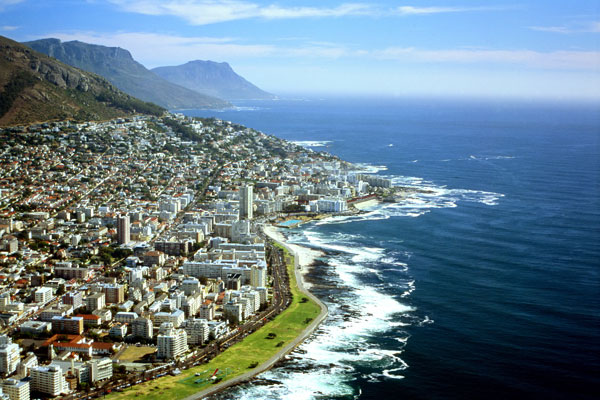 There's no doubt that the mere sight of Cape Town's natural setting is enough to inspire travelers to visit. But those who go will find that this pretty place has so much more going on beneath the surface. Over the past few years, Cape Town has shot to prominence as a mecca for jetsetting creative types, and it's been named the World Design Capital for 2014. If you're in the mood for great shopping, top-notch wine and dining, all in one of the most spectacular locations in the world, head to Cape Town ASAP.
5. Myanmar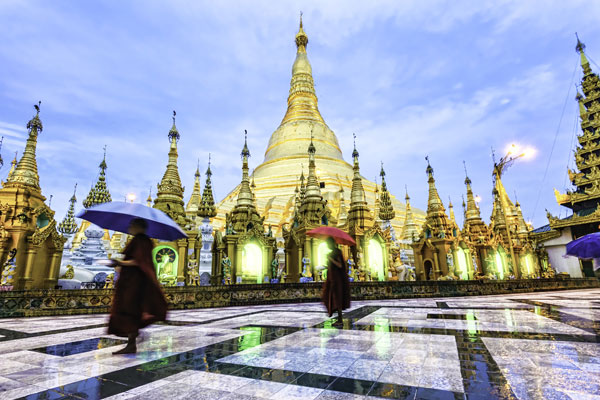 Southeast Asia is well-trodden travel territory, but in that region, Myanmar stands apart. In the wake of loosened travel restrictions, intrepid travelers have been setting their sights on the country and making tourism inroads. For the adventurous, it remains one of the top places in the world to get a one-of-a-kind experience. Watch the sun rise over the stupas of Bagan, glide quietly across the waters of Inle Lake, bask in the golden glow of Shwedagon Pagoda in Yangon – whatever you choose to do, you'll be enchanted by Myanmar.
6. Shanghai, China


Shanghai's not a young city, but right now, it hums with an energy that few other cities in the world can match. It's a business mecca, yes, but it's also become a cultural hotspot and if you want to see what the cutting edge of cool looks like, there are few better places to see it. And if you want a quick trip without visa hassles, you can now stay in the city for 72 hours without a visa – just enough time to capture the spirit of the place.
7. Panama
Over-water bungalows, powder-sand beaches, swaying palms and aquamarine waters – think you're in French Polynesia? Nope, you're a quick flight away from the United States – you might not even have to reset your watch. Panama's array of natural attractions, from the idyllic islands in Bocas del Toro to the thick jungle of the Darien, stand among the world's finest. Add to that the lively spirit of Panama City and the fascinating history of the Panama Canal (celebrating its 100th birthday this year) and you've got a bucket list destination that merits a visit soon.
8. Nashville, Tennessee


It isn't all country twang in Tennessee's capital city. Not to discount the very, very (very) strong influence of country music, but Nashville is a place that holds attractions even for those who've never heard of Loretta Lynn. The rise of boutique shopping, chef-driven restaurants, microbreweries and musicians driving a new kind of Nashville sound, have piqued the interest of many travelers who hadn't considered it in the past. Of course, if you want good old Nashville character, it's still here, but the city's new face makes it deserving of a visit.
9. Brazil

In a country that is already famous for knowing how to party, 2014 is going to take celebrating to levels that might never have been seen before in Brazil – or anywhere. With the World Cup coming (and the Olympics looming on the horizon), Brazil is going to be a hot ticket destination. The added demand will make it important to plan your trip carefully (and save up some extra cash), but this year is going to be a party you don't want to miss.
10. Quito, Ecuador


Compared to its behemoth neighbor, Brazil, Ecuador looks small. But what the country packs into its borders is far beyond what you'd expect. Lush rainforests, austere Andean mountains and coastal playgrounds are all here, but one of the greatest attractions is its capital city, Quito. Wending its way into the nooks and crannies of the surrounding mountains, Quito is a city that is rich in visual drama. Wander its magnificent old town streets, grab a bite to eat in the market and stand at the Mitad del Mundo monument – the literal center of the world.
11. Northern Territory, Australia


Want to see a wilder side of the land down under? Set your sights on the Northern Territory. Yes, world famous Uluru is within the territory's boundaries, but there are lesser-known sights that should also be on your itinerary. Among them are Kakadu National Park, home to more than 1,700 species of plants, unique endemic animal species and arresting landscape that range from rocky escarpments to swampy wetlands. Also within the region is Arnhem Land, which is only open to travel by permit, which the Aboriginal residents of the area grant to trusted tour operators. If you make the effort to go, you'll see gorgeous coastline, unspoiled wilderness and a side of Australia that's unlike any other.
12. Queenstown, New Zealand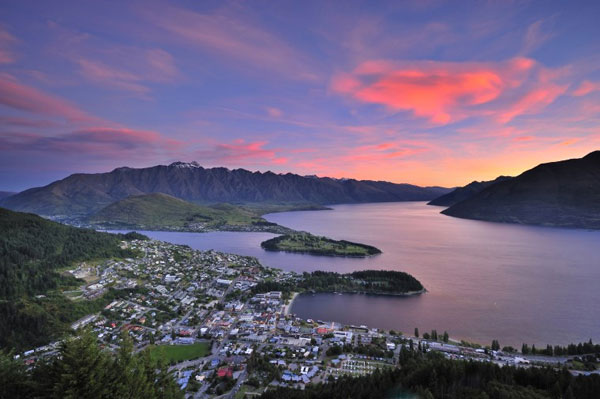 Arranged along the shores of Lake Wakatipu, and hemmed in by the Southern Alps, Queenstown blends the magic of New Zealand's landscapes with the appeal of a laid-back town. Whether you want to hang out in a cozy cafe, head out for a bird-spotting hike or take on something a bit wilder, like zip-lining or luge, you will never be at a loss for things to do in Queenstown.
13. Antarctica


Don't be put off by the cold – Antarctica's non-stop show of wonders will be plenty to keep the shivers away. As you watch penguins waddle across the snowy landscapes, witness whales and seals coming to the water's surface and sail past icebergs whose blue hues rival anything in the tropics, you'll feel as though you've landed in a different world.
14. The Arctic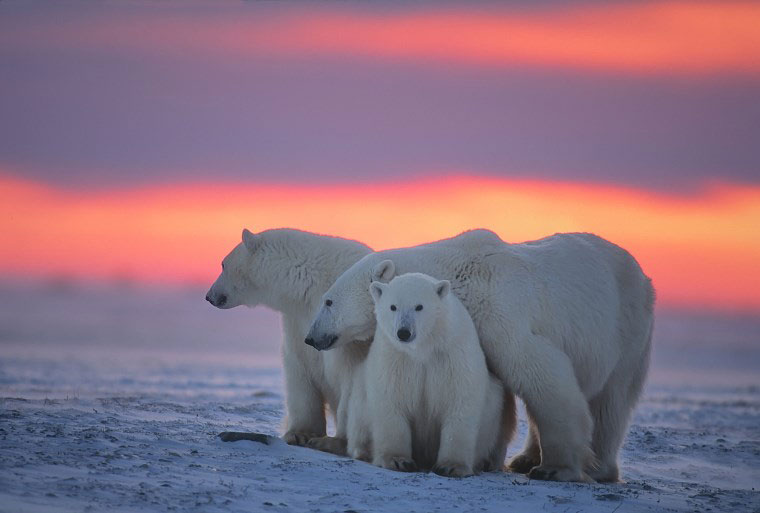 This other last frontier is poles apart from Antarctica, literally and figuratively. While the Arctic is also famous for its extreme temperatures, you'll find different landscapes and wildlife here, including polar bear, musk ox, narwhal and walrus (but no penguins!). There are a number of places you can go in the Arctic; among them are Greenland, Russia, Canada, the Svalbard archipelago between Norway and the Arctic Circle, and, for the truly adventurous, the North Pole itself.