Grade
1st Grade
Grade 2
Grade 3
Grade 4
Grade 5
Grade 6
Grade 7
Grade 8
Grade 9
Grade 10
Grade 11
Grade 12
School
Scherkenbach Elementary School
Staton Elementary School
Silver Sands Montessori
Adelson Educational Campus
Adelson Educational Campus
Bob Miller Middle School
Las Vegas Day School – Sudent Council
Bob Miller Middle School
Odyssey Charter School
Northwest Career & Technical Academy
Coral Academy of Science
Liberty High School
Profiles
Sofia Frasier
1st Grade
Scherkenbach Elementary School
Sofia Frasier is a 1st Grader at Scherkenbach Elementary School. She currently has a 4.0 GPA and has won numerous awards; Kindness Student of the Month, Writer of the Month and Acceptance Character Trait. Sofia is an advocate for children with Down Syndrome. On World Down Syndrome awareness day she wore mismatched socks, politely asked for a few minutes to talk to her peers, and told her classmates that we are all more alike than different. "Sofia is a model student in the classroom, always gives her best effort and is adored by all the staff members who know her at Scherkenbach elementary." said Malisa Cheatham-Riggle.
Nominated by: Malisa Cheatham-Riggle
---
Rylee Bannister
2nd Grade
Staton Elementary School
Rylee Bannister is a 2nd grader from Staton Elementary School. She currently has a 3.8 GPA and has won Student and Conductor of the Month. Rylee and her family assemble 'blessing' bags for the homeless. Helen Minkoff said "Rylee's dedication and diligence to her academic studies and zest for life are evident and well known throughout our school community." When learning about fractions, Rylee and classmates followed a recipe of measurements to make cupcakes to help brighten a family's day.
Nominated by: Helen Minkoff
---
Ma'Raya Gilbert
3rd Grade
Silver Sands Montessori
Ma'Raya Gilbert is a 3rd grader at Silver Sands Montessori. She currently has a 4.0 GPA. Ma'Raya has been a straight A student every year. Even going through major eye surgeries she still manages to get all of her school work done and make straight A's. On the weekends, you can still find her writing reports about the solar system and elephants just because she enjoys it. During a Girl Scout event she saw kids her age who were homeless, sparking a desire to help. "Every couple of months she gets boxes together to donate to charities such as Safe Nest, the Blind Center and several others charities." said Chavon Taylor.
Nominated by: Chavon Taylor
---
Ethan Cohen
4th Grade
Adelson Educational Campus
Ethan Cohen is a 4th grader at Adelson Educational Campus. He currently has a 4.0 GPA and is in numerous activities. Ethan recently spoke at a school gathering where he declared, "Everyone is a legend in their own way, especially if you believe you can make another person smile". Kim Cooper said "Recognizing the part of himself that can be quite introverted, he actively seeks out ways to force himself to grow. Whether it's participating in early morning math and coding classes at school, campaigning for a role on student council, or auditioning for the school musical. Ethan is continually pushing himself far out of his comfort zone; in doing so he has discovered so much about himself and his own potential!"
Nominated by: Kim Cooper
---
Rachel Super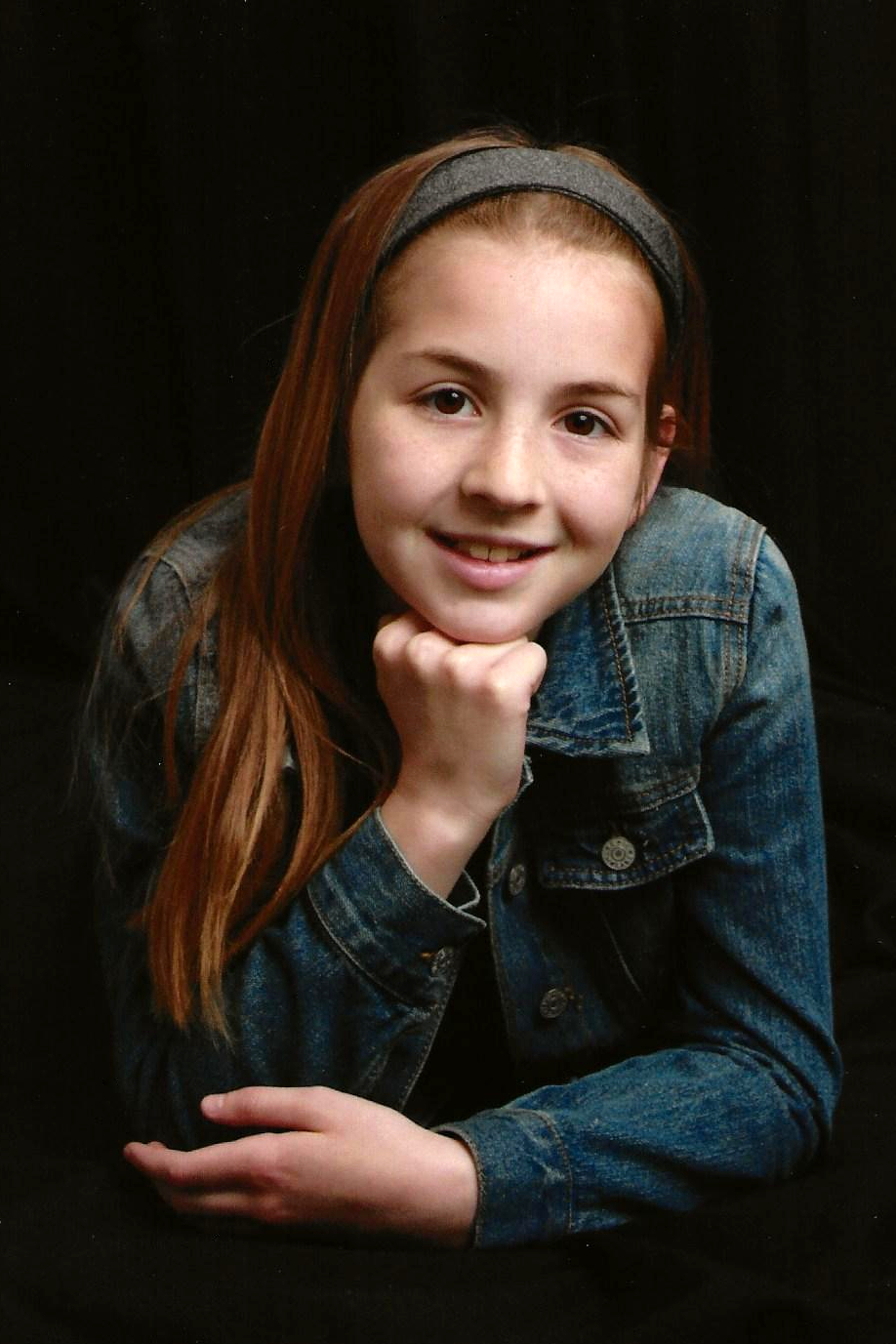 5th Grade
Adelson Educational Campus
Rachel Super is a 5th grader at Adelson Educational Campus. She currently has a 4.0 GPA and has received several achievement awards for science. She is on the school's swim and cross country team. Rachel is an active member in her synagogue youth group and participates in a program that helps with the homeless in Southern Nevada. "Rachel has maintained all A's in her rigorous class load, which includes a foreign language, religious studies, technology, art, science, along with humanities, math, social studies and physical education. She is extremely dependable and others know they can depend on her for group projects" said Jill Super.
Nominated by: Jill Super
---
Eliana Lynn Li-Ming Au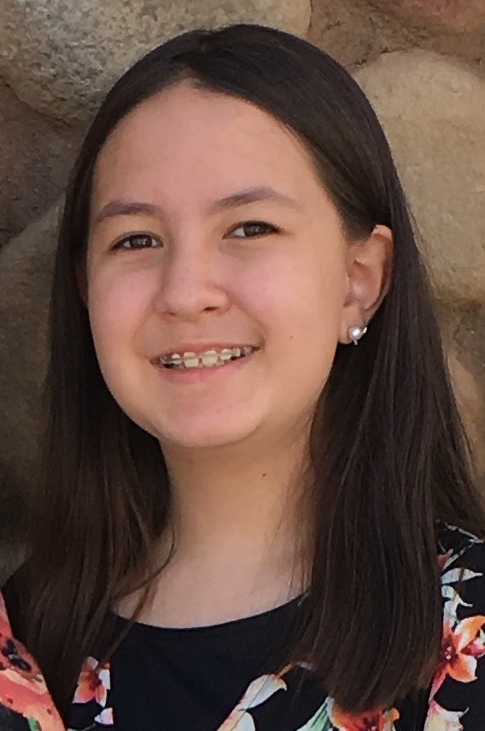 6th Grade
Bob Miller Middle School
Eliana Lynn Li-Ming Au is a is a 6th grader at Bob Miller Middle School. She currently has a 4.0 GPA and has received #1 class rank, honor roll, national qualifier for Rubik's speed cubing, math awards and a yellow black belt in Shaolin Kung Fu. Eliana is very much involved in the community. A few examples of her community service efforts include teaching others how to solve Rubik's cubes, assembling meal packages with the Serving Our Kids Foundation, writing letters for Operation Gratitude and participating in numerous walks supporting charities including Nevada Coalition for Suicide Prevention, Primary Immunodeficiency and the Chiari & Syringomyelia Foundation. Rozylyn Au said "Her future educational goals include attending either MIT or Harvard. Even as a kindergartener when she was challenged about having so many lofty goals, she was quick to reply that she could achieve multiple degrees and pursue multiple career paths."
Nominated by: Rozlyn Au
---
Emma Rae Scheidler
7th Grade
Las Vegas Day School
Emma Rae Scheidler is a 7th grader at Las Vegas Day School. She currently has over a 4.0 GPA and has consistently made the Director's List of Honor Students, making the National Junior Honor Society and winning the outstanding student math award as well. Emma Rae is a member of the cross country and swim teams and served as student council secretary. The Scheidlers said, "At age 5 she suffered an acute episode of Guillain Barre Syndrome. She was hospitalized at St. Rose Siena, Sunrise Hospital and she received physical therapy at Primary Children's Hospital in Salt Lake City, Utah. We believe as her parents that this incident gave Emma the strength and motivation to conquer anything that comes her way. She understands that life has it's share of ups and downs that failing is a component of succeeding."
Nominated by: Michael and Raelene Scheidler
---
Cassandra Valenti
8th Grade
Bob Miller Middle School
Cassandra Valenti is an 8th grader at Bob Miller Middle School. She currently has a 3.8 GPA and has won the Inspiration Award from the National Center for Women. Cassandra was a medal winner at the Information Technology Science Olympiad. When Cassandra isn't in school or playing the bassoon with the school band, she trains with the Civil Air Patrol Search and Rescue Team. Michele Winsten said "She has been in double accelerated math and science since sixth grade. Cassandra is an avid reader and has known she wanted to attend college as early as elementary school."
Nominated by: Michele Winsten
---
Jordan Guimarey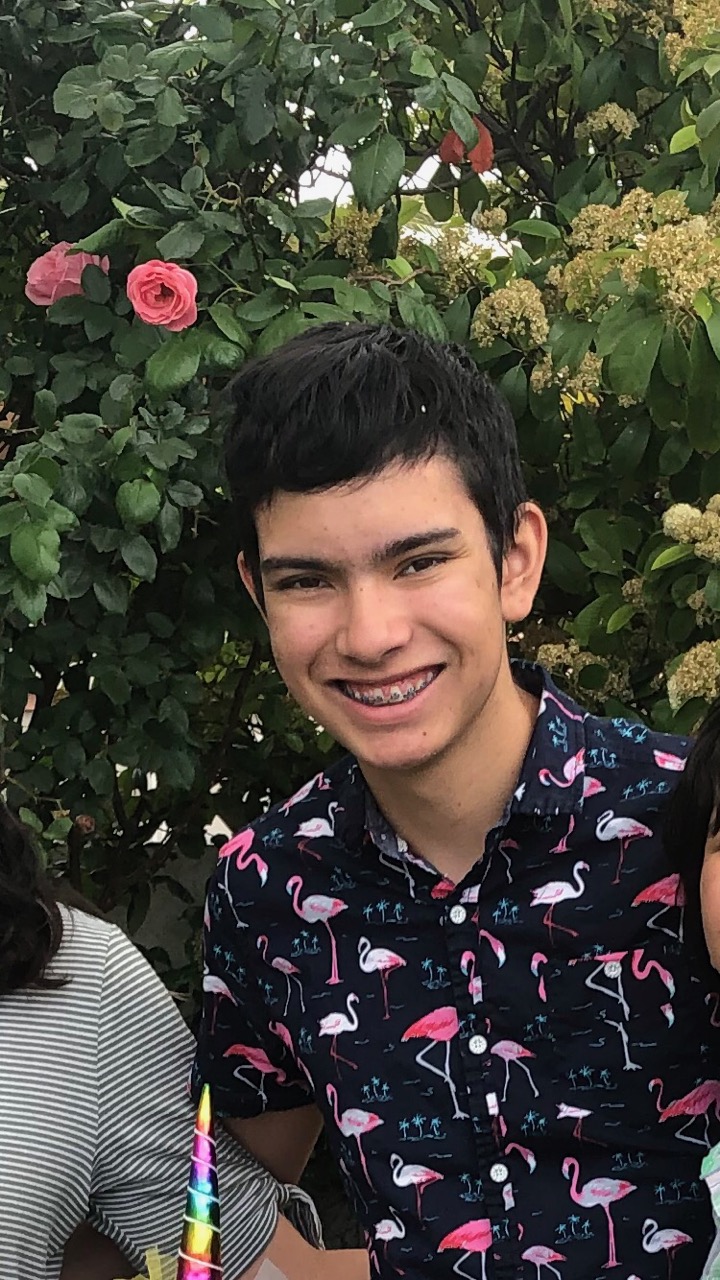 9th Grade
Odyssey Charter School
Jordan Guimarey is a 9th grader at Odyssey Charter School. He currently has over a 4.0 GPA and is a part of the Civil Air Patrol Cadet Program. Jordan was just awarded The General Billy Mitchell Award and serves as a 2nd Lt, a high achievement only awarded to a few very bright cadets. Jordan is also an Eagle Scout, the highest level of the Boys Scout program. He also enjoys helping in the community by serving the homeless and making care bags for Westcare Patients and is currently apart of the Student Council at school. Melody Jones states " He always goes above and beyond in every goal he sets out to accomplish. As a student, he has earned the highest possible marks in state testing and has taken all honors courses available to him."
Nominated by: Melody Jones
---
Kotomi Schroeder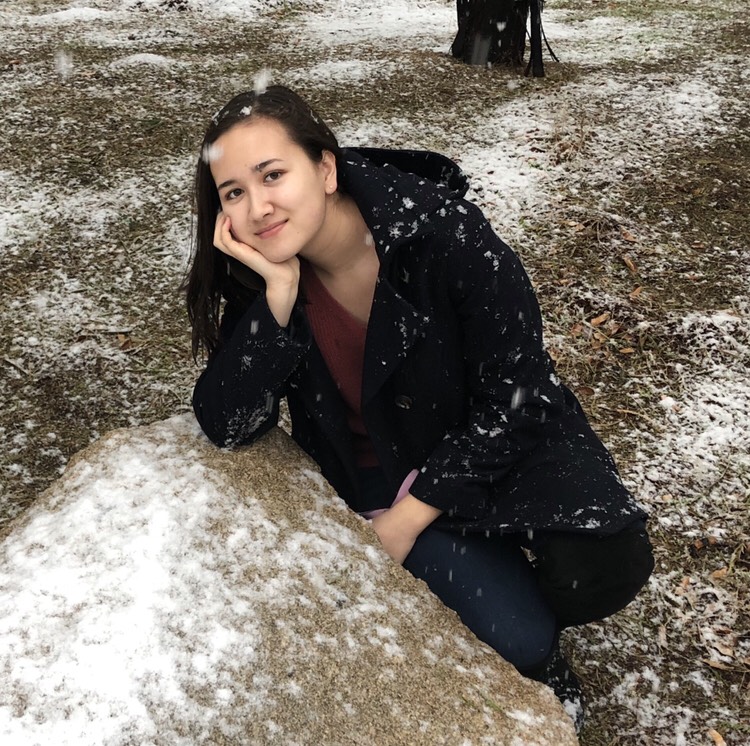 10th Grade
Northwest Career & Technical Academy
Kotomi Schroeder is a 10th grader at Northwest Career & Technical Academy. She currently has a 4.0 GPA and is involved in many organizations on campus including, Peer Leaders, National Honor Society, Speech & Debate, Swing Club and Healthcare Occupations of America (HOSA). All while taking all honors courses. Aileen Cornman, Counselor for Northwest Career & Technical Academy said "Kotomi's leadership skills, work ethic, reliability and determination will ensure her success in her future plans as a chemical engineer. Her dedication to her academics and her community will serve her well in college and in her future."
Nominated by: Multiple Nominations
---
Samuel Grant
11th Grade
Coral Academy of Science
Samuel Grant is an 11th grader at Coral Academy of Science. He currently has a 4.0 GPA and is the President Elect for the National Honor Society and the Freshmen Mentorship Program. He also received the Gold Medal President Service Volunteer Award, received a Harvard Prize book Nomination. Samuel has also testified before the Nevada Legislators in Carson City regarding hearing impaired legislation. He also placed 4th place in the Science Fair for the State of Nevada and serves on the HOSA Future Health Professionals and Mu Alpha Theta. Samuel also likes to volunteer his time at Spread the Word, a literacy organization. Recently, Samuel joined the College Mentorship Leadership Program and Yvonne Alley said "joining the College Mentorship Leadership Program (CMLP) has helped hone his leadership skills by mentoring freshmen and sophomores, giving them a solid perspective on what classes to take to accomplish their academic goals."
Nominated by: Yvonne M. Alley
---
Shaun Mabanta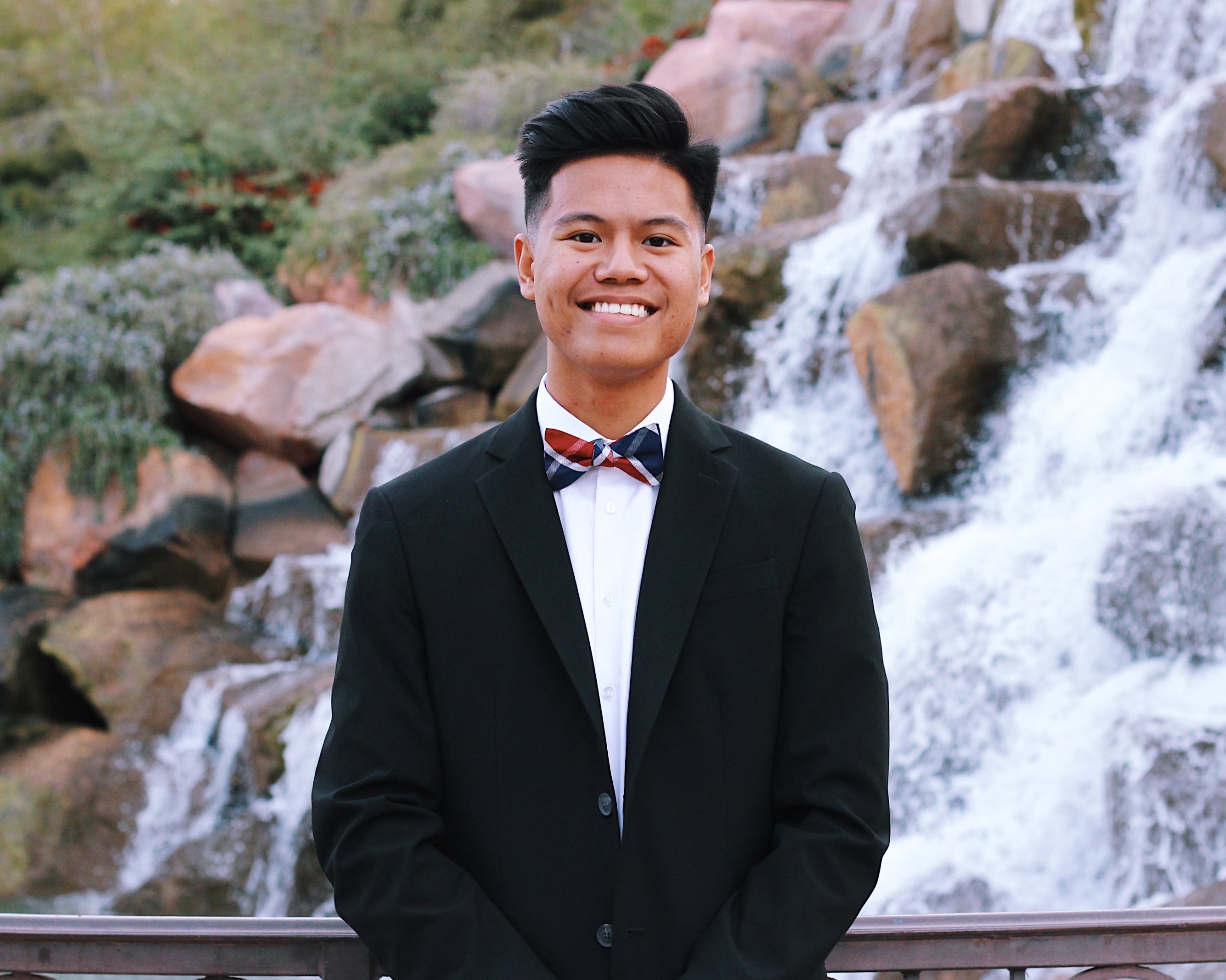 12th Grade
Liberty High School
Shaun Mabanta is a 12th grader at Liberty High School. He currently has over a 4.0 GPA and is a Boys' State Delegate, a member of Student Council, Key Club Officer of the Month, BeStrong State Student Representative, and serves as Team Captain for the Walk to End Alzheimer's and Relay for Life. He also likes to volunteer regularly at Dignity Health Hospital, delivering flowers, taking phone calls and discharging patients, along with volunteering at other non-profit organizations. Ashlee VanEss said, "Shaun is always looking for ways to make other people feel happy. He strives to create a world where people are accepted for being who they are." Shaun was nominated to be on prom court this year along with three other young men, but he quietly asked that his classmate with autism replace him on court." Shaun has also created a kindness club on campus, where he empowers his peers to lead from the heart and show kindness on campus.
---
winner