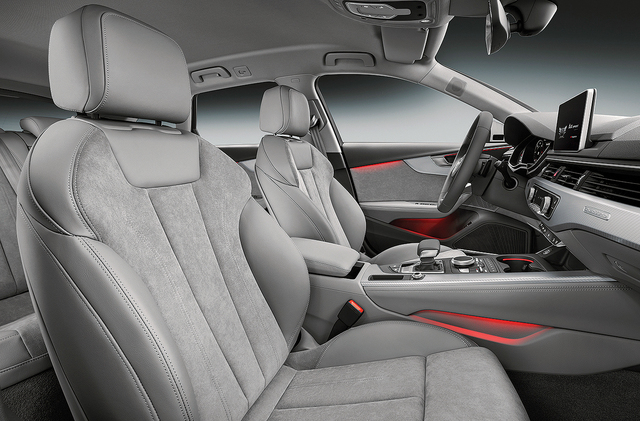 The world is seemingly awash in tall wagons (aka crossovers) of all sizes that provide plenty of passenger and cargo space. It's sort of a rebirth of the sport utility craze that took the 1990s by storm, but this time around the vehicles are smaller, lighter, more versatile, better on fuel and not based on hard-edged truck platforms.
With their popularity, you have to wonder why more traditional wagons such as the Allroad still exist at all. Ultimately, it boils down to personal preference.
There's no denying that these all-wheel-drive haulers are closely related to the sedans from which they are derived, but they're usually lighter than their bulkier tall-wagon brethren. Offroad-y wagons such as the Allroad also provide more ground clearance that allows them to traverse all but the nastiest of off-pavement trails, although in most cases tackling highway snow and mud will be the most rigorous workouts they'll ever experience.
The 2017 Allroad (for some reason, Audi prefers spelling it "allroad") that arrives here this fall is a derivative of the recently released A4 sedan and the A4 Avant wagon, the latter of which isn't sold in North America. Compared with the previous Allroad, there's not much difference in terms of length, width and in distance between the front and rear wheels.
Likewise, cargo capacity is mostly unchanged with the rear seats up or folded flat. You should consider moving up to the comparably priced but roomier Q5 if more stowage volume is required.
Jared VanAken, Audi brand specialist at Audi Henderson, said the Allroad boasts a unique body style.
"The fact that it's an all-wheel-drive wagon sets it apart," he said. "It has more ground clearance than a sedan, more head room in the rear seat and more cargo volume."
VanAken added that the Allroad's features are similar to the A4 and Q5, including navigation, blind spot awareness and standard panoramic sunroof and heated seats.
"Since it's a rugged, all-wheel-drive vehicle, I think it'll attract a lot of active and outdoorsy people like cyclists," he said. "It's a little bit of a niche because it's a wagon, but I think it'll be well-received."
Overall, the lightened (but stronger) structure and suspension components have helped cut about 200 pounds in total weight when compared with the outgoing model.
The Allroad continues to project an aggressive attitude with its flared fenders with blackened trim (body-colored trim is available with certain paint schemes) and underbody protection from rocks and stumps. The Allroad's grille, with its vertical bars that differ from the A4 sedan's horizontal chrome strips, is arguably the least attractive exterior feature.
The well-tailored cabin leans toward the luxury side of the spectrum, with the possible exception of the non-integrated display screen that appears tacked on as an afterthought.
However, what is appealing is the new powerplant. The turbocharged 2.0-liter four-cylinder has the same displacement as before, but the new 252-horsepower powerplant is 32-horsepower stronger. Torque has increased to 273 pound-feet from 258.
Audi claims the Allroad is capable of sprints to 60 mph from rest in less than six seconds, or about a half-second quicker than before.
Also new is a rapid-shifting seven-speed paddle-shift transmission that replaces the previous eight-speed automatic.
Fuel consumption hasn't been announced yet, but it's expected that the new Allroad will achieve slightly better than previous rating of 20 mpg in the city and 27 mpg on the highway.
There is talk of a turbo-diesel option, but with parent Volkswagen being caught cheating on emissions testing, it will likely be some time before a diesel becomes available in North America.
Of course Audi's all-wheel-drive Quattro system is standard on the Allroad. It has what the automaker calls "wheel selective torque control" whereby light braking is applied to the inside wheels while cornering to help the wagon turn better and stay on its intended line.
The all-wheel drive also functions in concert with Audi's Drive Select that lets the driver choose from various engine, transmission, steering and optional adaptive-suspension settings.
At an estimated $44,000 base price (including destination fees), the Allroad's standard-equipment list is extensive, including a power-operated tonneau cover and rear hatch opening. Available at extra cost are features such as a navigation system, head-up information display (projects key info onto the windshield), 19-speaker Bang and Olufsen sound system, 19-inch wheels (17-inchers are standard) and a full suite of active safety technology such as emergency braking.
The stylish, sophisticated Audi Allroad is more than a crossover or sport ute alternative. Its a vehicle that expands on its sedan roots with increased practicality and security.