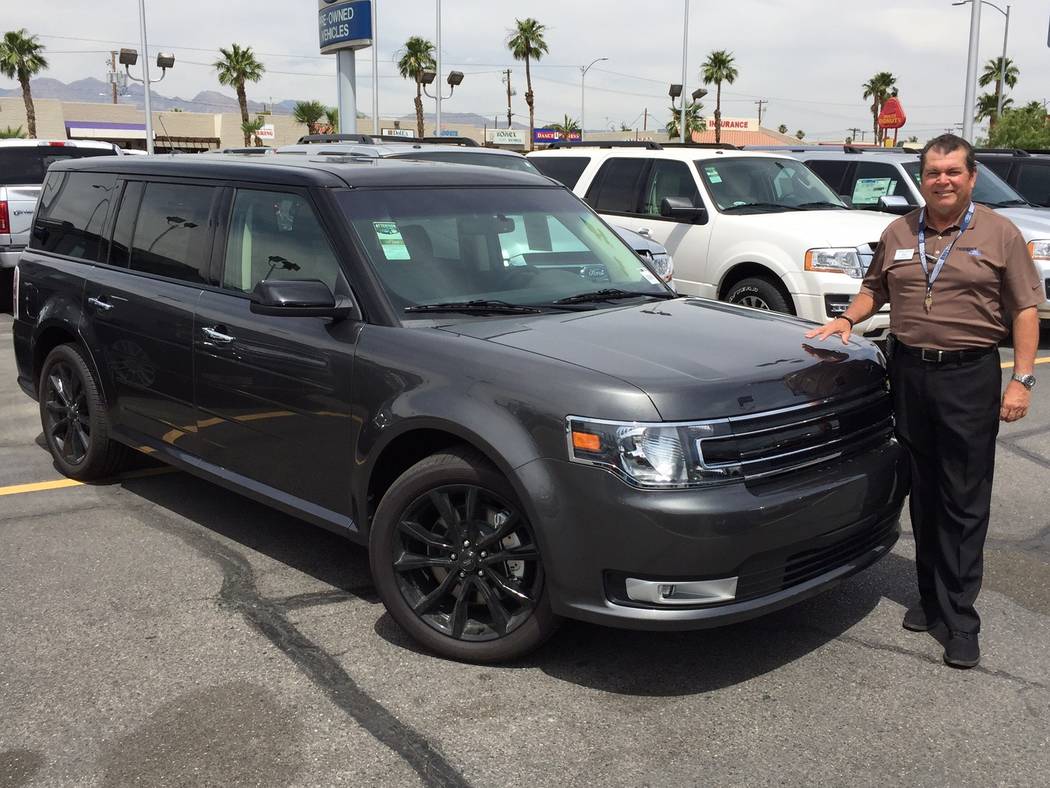 Sales consultant Rafael De Leon has seen his share of sport utility vehicles, and he rates the 2017 Ford Flex among his favorites.
Available at Friendly Ford, the Flex is highlighted by a pair of 3.5-liter V-6 engines. The base model is a 3.5-liter design with 387 horsepower, a six-speed automatic in front or all-wheel-drive packages.
The Ecoboost twin-turbo comes with 365 horsepower and standard all-wheel drive.
"The 2017 Flex has received five-star crash ratings on front, rear and the side of the vehicle," said De Leon, who speaks Spanish and English fluently. "That's huge information especially for families. From a safety aspect, it's vitally important, especially for parents.
"To put it simply, the Ford Flex sells itself for several reasons that also include the forward-collision warning system and adaptive cruise control. The backup camera is standard."
De Leon added that other key elements of the 2017 Flex include Bluetooth audio, the Sync 3 system and Ford Pass, which enables the driver to use hands-free cellphone usage and indicates how much gas the vehicle has, where it's parked and when service is due, among other features.
"You can make payments with this technology, which will even find where you parked your car," explained De Leon. "Ford really did its homework with this model."
Another important part of the package is the fact that the mileage is from 18-22 miles per gallon, and there is extensive cargo room in the back of the vehicle.
"More people are asking about the Flex," De Leon said. "Just this last weekend, I had customers who wanted a seven-passenger vehicle that had room for toys, a crib and luggage for trips to California. The Flex was perfect."
The customers also liked the exterior of the 2017 Flex, according to De Leon.
"The car is very athletic and very muscular," De Leon said. "It's very modern and people like the fact that it's not your everyday SUV.
"Ford is very proud of this vehicle. The technology included in the vehicle is very impressive. More importantly, people really like the fact that there are no blind spots in the 2017 Flex."