2018 Mustang Shelby GT350R sells quickly at Friendly Ford
December 16, 2017 - 8:00 am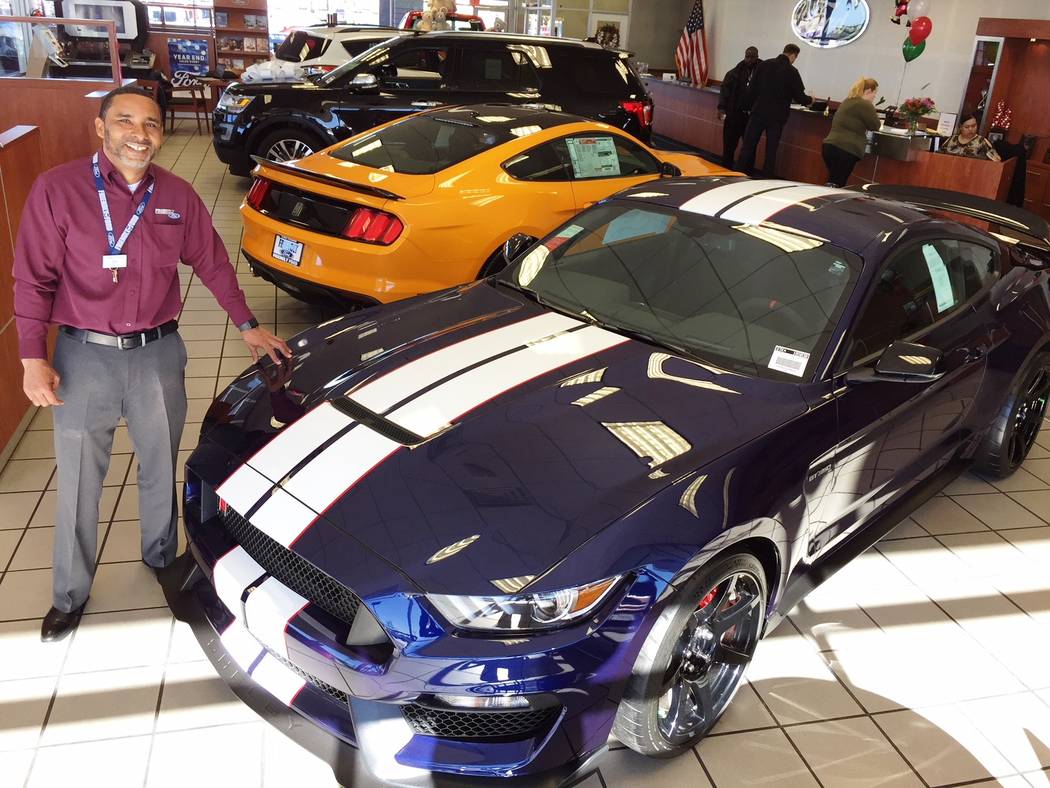 Ford Motor Co. has released the 2018 Mustang Shelby GT350R 5.2-liter V-8, and the model is selling quickly at Friendly Ford.
Sales consultant James Floyd sold one of the first Shelby models, and there's good reason for the popularity of the vehicle.
"The 2018 model has a more aggressive front end," said Floyd, who has been in the car business for five years. "It's similar to the 2017 model with the exception of the new Kona blue metallic paint."
With 536 horsepower and 429 pound-feet of torque, the 2018 Mustang Shelby GT350R fits perfectly for buyers of all ages.
"I sold one recently to a young man who is only 28 years of age," Floyd said. "In the same breath, I can also see people in their 60s buying one. The car has a manual transmission only.
"The vehicle is track-ready, with 19-inch carbon fiber wheels, bigger Brembo brakes and carbon fiber spoiler. The car is lighter and has no back seats lending to the overall weight."
Floyd said the interior of the '18 Ford Mustang Shelby GT350R is very unique. The front seats are Recaro.
"Together with other elements, it's a very well-designed vehicle, which comes with features such as backup cameras, BlueTooth and XM Radio and three different driving modes.
"The modes include Normal, Sport, Weather, Track Mode and Drag Strip Mode," Floyd said.
The history of the Mustang is especially fascinating. The vehicle is a true American icon.
"The mix of buyers is unbelievable," he said. "Everyone wants to own a vehicle with this type of horsepower. There is nothing like a classic American muscle car."