2018 Raptor F-150 generates big buzz at Friendly Ford
November 17, 2017 - 9:08 am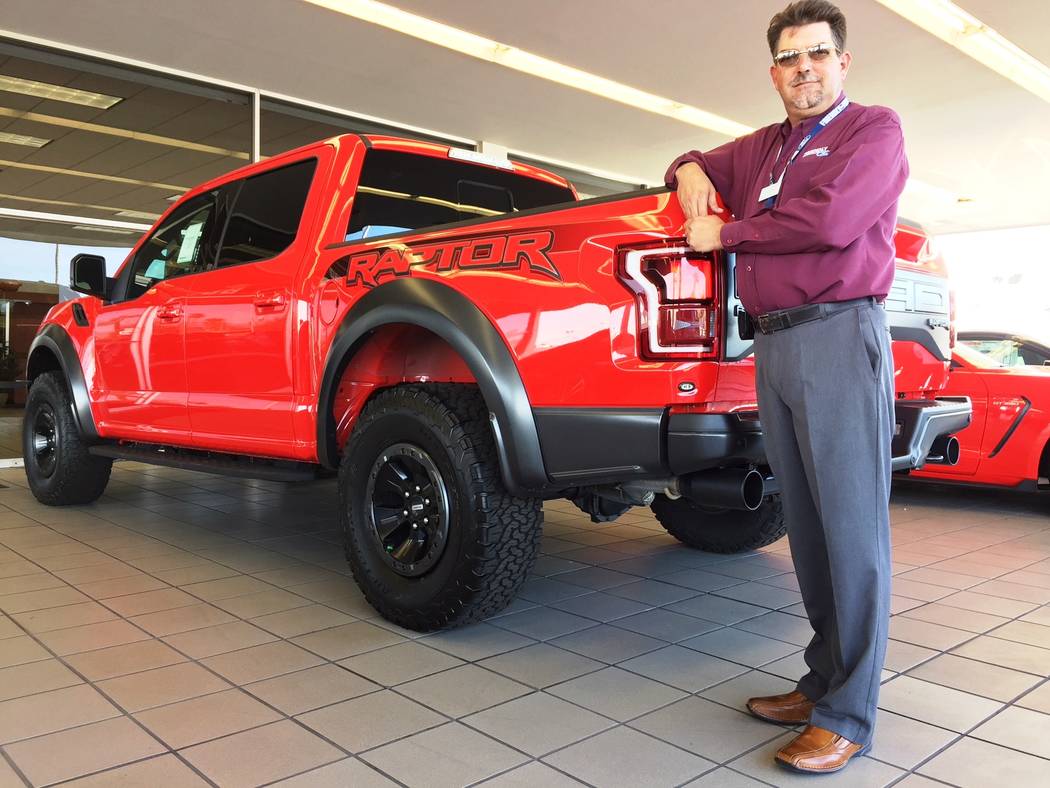 The Ford Raptor F-150 has been a fun truck to sell since it was first introduced in 2010. Friendly Ford sales consultant David Boehle, a 22-year veteran of the car business, says the 2018 model is generating even more buzz since it started arriving at Friendly Ford last March.
"Off-road enthusiasts are among the most prominent buyers of the Raptor," said Boehle. "They have a phenomenal 450 horsepower and 510 pound-feet torque. In addition, buyers especially are fascinated by the six selectable terrain modes that are available, which allows the owners to optimize the Raptor to driving conditions.
"That's why the Raptor can go from normal to Sport, Snow, Desert, Baja and Crawl. Ford Motor Company knows the off-road business, and that's evident by the many facets included in the 2018 Raptor. "
In describing the vehicle's off-road capabilities, Boehle said the Raptor has "44 percent larger Fox racing shocks with nine-stage bypass damping, 2 inches more suspension travel front and rear, along with Bead-lock capable wheels."
Boehle said Friendly Ford has seen a phenomenal response to the Raptor.
"Almost every Raptor that arrives is sold before they physically arrive. They're sold as soon as they're available."
Boehle attended a Raptor Roundup several months ago, and he'll never forget the response.
"We were at an event in Southern Nevada," he said. "We had people from everywhere, and the level of excitement was unbelievable."
Boehle said the experts who play roles in the creation and construction of the Raptor are "the best in the car industry."
"They are extremely intelligent, whether you're talking about the components of the Raptor or the overall performance and handling," he said. "There's a great thrill in selling a Ford anyway, and when it's a Raptor, it's simply one of those rushes that is hard to explain."
The Raptor is a natural for the desert. In fact, it competed in off-road racing, considered one of the greatest challenges of all time for any vehicle. As stated in the Ford marketing literature, the Raptor's stability, vented hood and fenders made the truck perfect both in the desert and on city streets all over the country.
About the dealer
Located at 660 N. Decatur Blvd., the dealership is an 18-time winner of the Ford President's Award, Ford's highest single honor for customer satisfaction. Further information can be found by calling 702-870-7221 or by visiting www.friendlyfordlv.com.