Boktor Motors collecting clothing to help veterans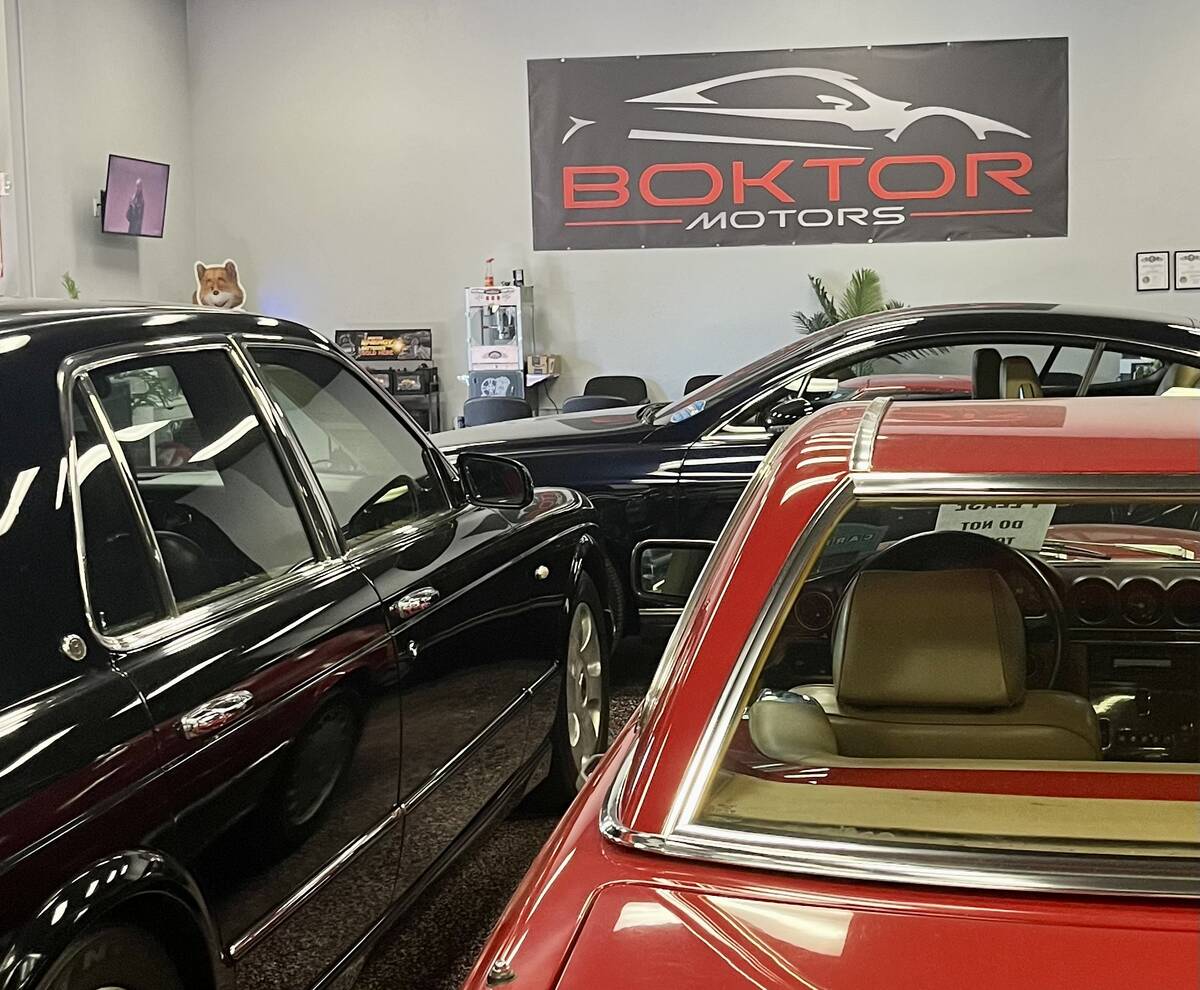 Mena Boktor, who owns and operates Boktor Motors, is just trying to make a difference in his community.
"As a former member of the U.S. Air Force, I now operate a veteran-owned business," Boktor said. "Professionally, I run a for-profit business with a dozen employees. But as an organization, we want to establish our culture of giving back to veterans and helping the local community through charity efforts including adopt-a-highway and mentorship programs."
The month of April highlights three key military dates: Gold Star Spouses Day, April 5; Air Force Reserve Birthday, April 14; and Army Reserve Birthday, April 23.
Born in Las Vegas, Boktor returned to the valley in 2008 with the U.S. Air Force. He said he sees these military dates as opportunities to help veterans. "This is a great time to give back and help the veteran community and do it here locally."
Boktor's business is collecting clothing items and body wash health products to help veterans, and he plans to donate those to help the Southern Nevada State Veterans Home.
Southern Nevada State Veterans Home, located in Boulder City, is a skilled nursing facility that features 180 beds serving eligible veterans, their spouses and Gold Star parents.
"I served 16 years in the Air Force including combat tours in Afghanistan, Iraq and Africa," he said, "so, veterans are important to me. They are my friends, my family and my heroes too. I see an opportunity to raise awareness and to give back to the community that helped raise me."
Donation bins are available at Boktor Motors for new men's and women's clothing items including T-shirts, sweatpants and long-sleeve shirts. The business is also accepting body wash products to help the veterans.
Donations can be dropped off through April 29, Monday through Saturday from 9 a.m. to 6 p.m. and Sunday from 11 a.m. to 5 p.m. at 1610 E. Tropicana Ave., between Maryland Parkway and Eastern Avenue.
About the dealer
The veteran-owned Boktor Motors buys, sells, trades and consigns vehicles of all makes and models from everyday to luxury transportation vehicles. It also provides repair services — including simple maintenance, major repair, DMV services, wraps, smog and tinting — at its 1610 E. Tropicana Ave. location. Boktor Motors is also an authorized Kandi golf cart dealer. For information, visit www.boktors.com.