Chapman customs transforms traditional Jeep Wrangler into green machine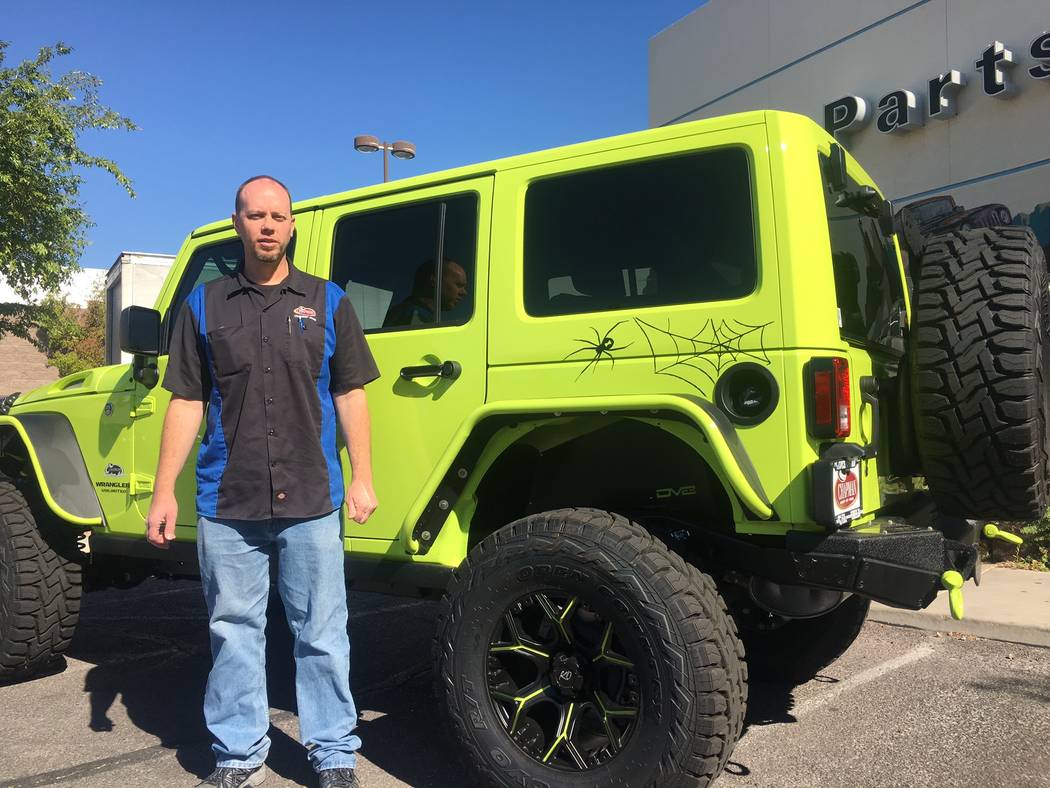 Chapman Chrysler Jeep and its customs department often take on an additional task aside from servicing customers and vehicles. Chapman Custom Jeeps occasionally selects a Jeep Wrangler from its inventory and fully modifies it.
As members of the off-roading community know, Jeep Wranglers are the first choice for modifications and custom additions. Although seemingly a simple job for professionals in this field, a special build can take weeks to perfect.
Most recently out of the customs team is a hyper-green 2017 Jeep Wrangler, fully customized to look as attractive as it is functional. First, a Mopar 4-inch lift was used to provide extra ground clearance for off-road excursions. After the front hood and grille were switched out to match the vivid body paint, Smittybilt front and rear bumpers were added to also enhance clearance and withstand the most difficult terrain.
Fender flares provide extra tire clearance and flexibility, and DV8 fender flares and wheel insets were installed on all four tires. Also, the suspension coils were painted hyper-green to match the Jeep's appearance. To finish off the custom build, green stitching was added to accent the Wrangler's sleek black leather seats, along with a painted green dash trim.
"One of the greatest parts of my job is being able to work closely with the Chapman custom team and modify a Jeep Wrangler to both fit the needs of the off-road community while offering a visually appealing product," said Ben Fishman, parts manager at Chapman Custom Jeeps. "The final product is something both our team and customers can enjoy."
The 2017 Jeep Wranglers start at $32,237 and are currently available at Chapman Chrysler Jeep, located in the Valley Automall in Henderson. Chapman Chrysler Jeep is the only AEV authorized dealer in Nevada. For more information, call Chapman Custom Jeeps at 702-558-3072.
About the dealer
Chapman Chrysler Jeep sells and services the complete line of Chrysler and Jeep vehicles from its location in the Valley Automall in Henderson. The dealership is located at 930 Auto Show Drive and can be reached at 702-558-3000 or online at chapmanchryslerjeep.com.
Chapman Automotive has four locations in Southern Nevada. All dealerships are open for sales from 8 a.m. to 9 p.m. Monday through Saturday. Parts and service are open from 7 a.m. to 6 p.m. Monday through Friday and 8 a.m. to 2 p.m. Saturday.