October 11, 2015 - 7:54 am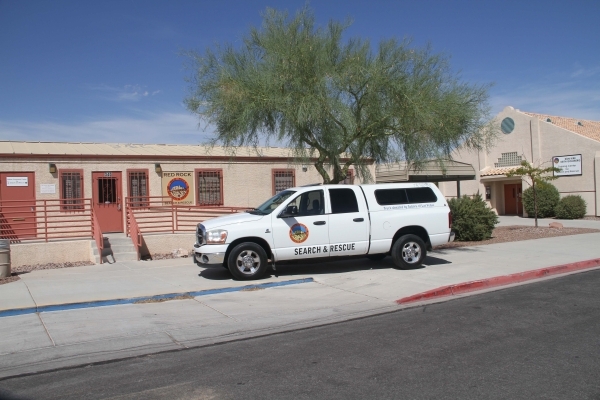 SMARTeen program comes to Findlay Toyota
Findlay Toyota at the Valley Automall hosts the SMARTeen Driver Auto Safety and Car Care program Wednesday from 6:30 to 8 p.m. SMARTeen — safety, maintenance, automotive, responsible teen — is a free clinic covering the latest technology, tools and techniques to keep young drivers safe while saving money on car insurance and maintenance costs.
Sarah Lee Marks of MyCarlady, together with ZEROteen Fatalities, brings industry experts to the interactive 90-minute workshop discussing Web apps for tracking driving behavior to the legal responsibilities and rights of young drivers. Students are then led to the garage and geared up for a hands-on demonstration in the do's and don'ts of emergency, accident and basic car care.
"We are thrilled to have Findlay Toyota join the SMARTeen team by hosting our Oct. 14th event. As the class size is limited to ensure everyone gets garage time, we hope to be able to offer more programs throughout the school year and around the city as space is available to us," says Marks.
Stephanie Bernas, marketing director for Findlay Toyota Scion, agrees. "As a locally, family-owned and operated dealership, we take pride in doing everything we can to support educational efforts to improve the quality and safety of our community."
Allstate Insurance is the sponsoring insurance provider, offering tips and ideas to save money on student driver premiums.
Findlay Toyota is located at 7733 Eastgate Road in Henderson. The program is free, however, space is limited to the first 30 to register. Go to www. Smarteendriver.com to register online or call Sarah Lee at 702-898-1465. Registration ends Sunday.
Subaru of Las Vegas donates Dodge truck to Red Rock Search and Rescue
Red Rock Search and Rescue recently received a 2005 Dodge truck from Subaru of Las Vegas after a team of experts combined efforts to resurrect the vehicle.
The truck was used by Subaru of Las Vegas to tow Subaru race cars to special events. Once the race team was dissolved, it was determined that with a little help, the truck could be used in its second life. A concerted effort by Subaru of Las Vegas employees and some of the dealership's vendors resulted in the rejuvenated Dodge truck.
Red Rock Search and Rescue, which is on call seven days a week, 24 hours a day, now has a set of wheels that can be used to help those in need.
Jeremy Kiner of Imperial Auto and Truck was among the vendor team members who participated in the drive to revamp the Dodge truck.
"I advised them of a couple things that needed to be to done," said Kiner, adding that the truck needed a few improvements, including transmission work.
Subaru of Las Vegas has been a supporter of Red Rock Search and Rescue for several years; it donated $5,800 in March.
Dave Cummings, Red Rock Search and Rescue president and commander of the team, said the donation of the truck has been a wonderful addition to the group.
"We received it about three months ago and it's been absolutely fantastic," Cummings said. "We have been using it quite a bit, too. In fact, we used it … for a major search in Utah. We were able to haul a whole bunch of gear, and the truck gets great gas mileage. It has a six-cylinder Cummins diesel engine.
Further information regarding Subaru of Las Vegas can be found by calling 702-495-2100 or by visiting www.subauroflasvegas.com. Further information regarding Red Rock Search and Rescue can be found by visiting redrocksar.org.
Sahara Chrysler Jeep Doge Ram helps raise $1,170 for Red Rock Elementary
Sahara Chrysler Jeep Dodge Ram helped Red Rock Elementary raise $1,170 at a "Drive for the Kids" fundraising event held during a school anniversary celebration Sept. 18. Participants earned a $10 contribution to the school from the Chrysler brand by taking a brief test drive in a 2015 model Town & Country, Chrysler 200 or Chrysler 300 vehicle during the event.
Since its inception in 1993, the Chrysler brand's "Drive for the Kids" program has contributed more than $6 million directly to local schools. The program has helped parents and educators in communities across the nation raise needed funds for everything from playgrounds and field trips, to reading programs and new computers. For more information, visit www.drive4kids.com.