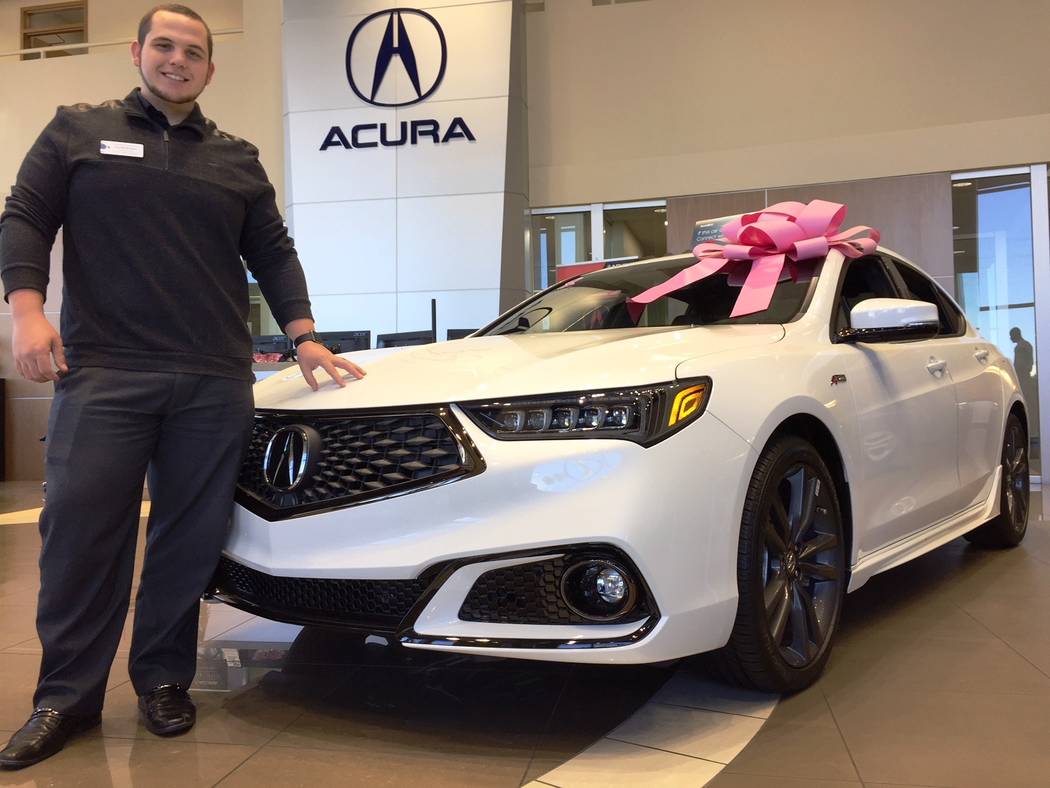 For Findlay Acura dealership internet sales director Garrett Morgan, the internet department is an invaluable part of the car business.
"It's never-ending, that's for sure," said Morgan, a 23-year-old native of Las Vegas who graduated from Green Valley High School in 2013. "We get calls all hours of the day or night wanting information on a vehicle, whether it means the components of the vehicle or the finance plans we have available."
Morgan recalls one customer flew to Las Vegas from New York, and others have come from states all over the country.
"People who shop a vehicle on the internet are very astute," he said. "Sales consultants really have to know their product, especially if they're on the internet team."
Morgan said Findlay Automotive Group's reputation after so many years in the car business is among the biggest reasons why customers will travel thousands of miles to Las Vegas to purchase a vehicle.
"There is so much credence and value in knowing that an umbrella of automobile dealerships has been in existence for decades," he said. "Customers feel comfortable purchasing a vehicle from us."
One of the hottest-selling models sold through the internet is the sporty 2018 Acura TLX A-Spec, a very fast vehicle that is fun to drive.
"It comes equipped with the upgraded sound system along with the option of getting all-wheel drive," Morgan said. "It has a nine-speed automatic with 290 horsepower with a 3.5-liter V-6, so there's a lot of power.
"The fact of the matter is that both young and older buyers appreciate performance, and this has everything a buyer could want in safety features, including lane departure assist, front adaptive cruise control and blind spot monitoring."
Morgan said the dealership's internet department consists of 10 sales consultants.
"Everyone in the department is constantly on the phone," he said. "By the time the customer gets here, we usually have most of the transaction completed and the car ready to go."
About the dealer
Situated at 315 Auto Mall Drive in the Valley Automall, Findlay Acura is headed by General Manager KevinHicks. The dealership is part of Findlay Automotive Group, founded in 1961 by the late Pete Findlay, whose son, Cliff, now oversees 31 dealerships in Nevada, Utah, Arizona, Idaho and Oregon. Further information regarding Findlay Acura can be found by calling 702-982-4100 or by visitingwww.findlayacura.com.