Findlay Automotive adding new dealerships in various states
April 13, 2018 - 10:20 am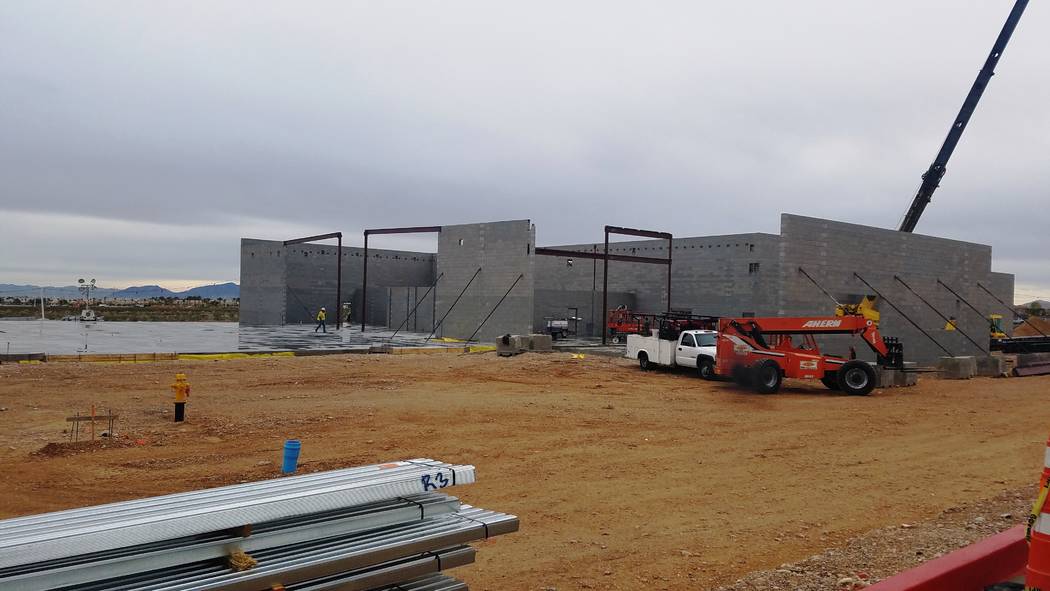 Coming on the heels of a record year that saw an 8 percent increase in sales for 2017, Findlay Automotive Group isn't slowing down in 2018.
Four new dealerships are currently under construction, including Jaguar Land Rover Las Vegas near Jones Boulevard and the 215 Beltway in the southwest valley; Findlay Subaru St. George in Southern Utah; Findlay Subaru in Prescott, Arizona; and Audi Modesto in Central California.
Findlay dealerships that have recently opened in Southern Nevada include Findlay Subaru at 6455 Roy Horn Way near the Beltway in the southwest valley and Findlay Volvo at 5385 W. Sahara Ave.
Adding to the buzz of activity will be the beginning of construction of a Findlay Mazda dealership this month in the Valley Automall in Henderson.
The decision to build a new automobile dealership starts with meetings between Findlay Automotive Group executives and major automobile manufacturers. Once the decision is made to begin a new dealership, design specialists and contractors are brought onboard to complete the design and to start the permitting process and construction.
"The entire process takes about two years from start to finish," said Findlay Automotive CFO Tyler Corder. "We feel it's important for us to have great facilities to provide our customers with an excellent experience for both sales and service. Every one of our stores is a first class, comfortable facility."
Findlay Automotive's facilities director, Roger Camperi, is an important part of the process.
"Roger helps me get the projects done," Corder said. "He's getting quite an education in construction. Besides overseeing the details of the projects, he also configures the signs, furniture, equipment and everything else key to the operation of a store. Roger is a key person in the building of our dealerships."
Camperi carries with him a diagram of each new store that shows where equipment and furniture will be placed.
"It's like a big puzzle," Camperi said. "I'm never short of something to do, that's for sure."
Another key part of the creation of a new dealership is Boyd Martin Construction, which builds most of the Findlay dealerships. Additionally, company architect Richard Youngblood plays a big role in the creation and construction of each dealership.
"Findlay Automotive Group had four dealerships when I started with the company," said Corder, who joined the company in 1994. "I never would have projected that the growth would be so dramatic. The growth has been steady for the past two decades, but right now we've got an extraordinary number of project going at the same time. All of these new stores should be completed by the end of this year."
About the dealer
Founded by the late Pete Findlay in 1961, Findlay Automotive Group now consists of 32 dealerships in Nevada, Utah, Arizona, Oregon and Idaho.