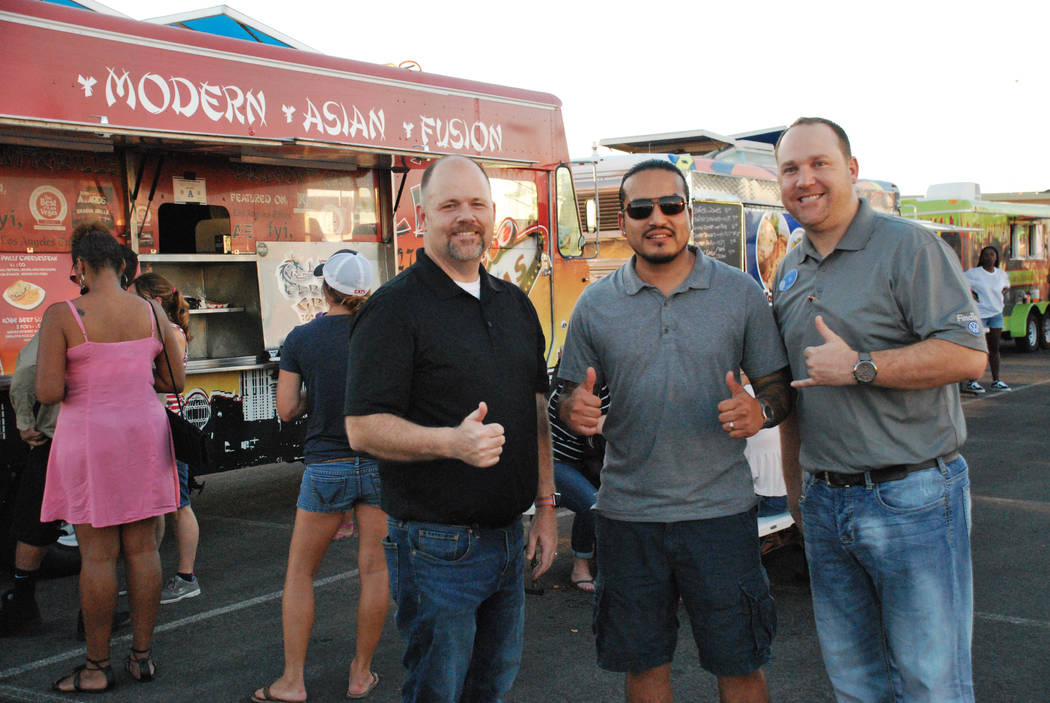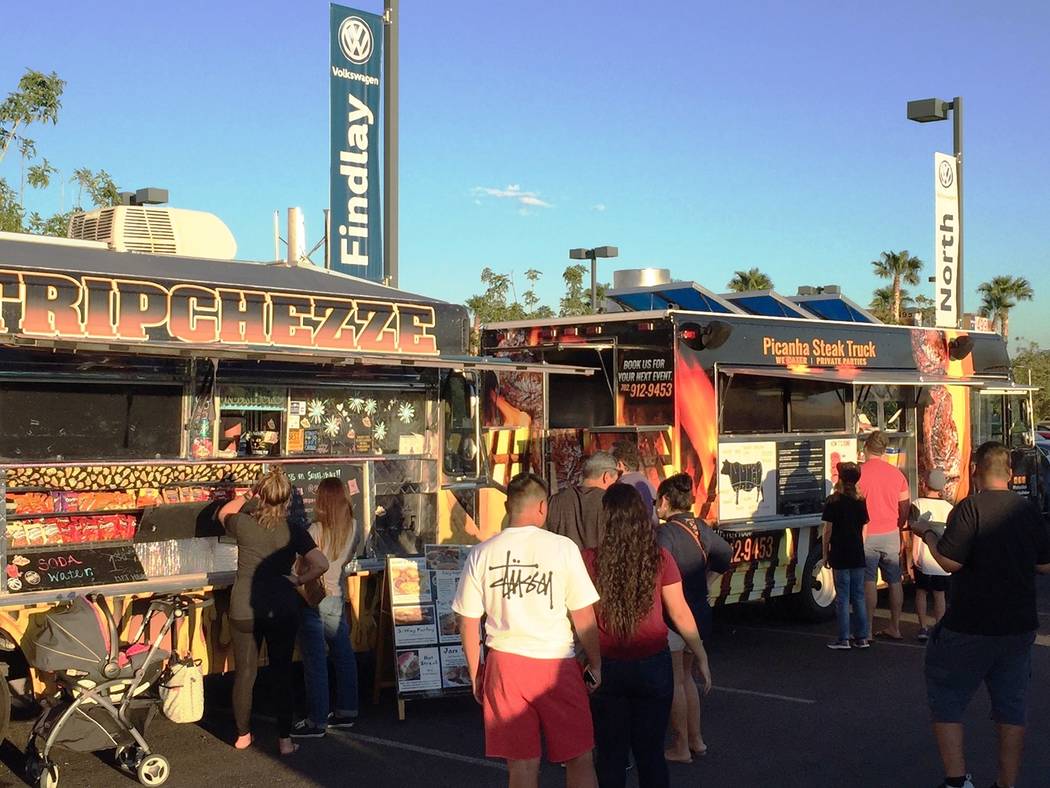 A group of northwest Las Vegas businessmen joined forces recently to capitalize on a small piece of land on the grounds of Findlay North Volkswagen.
In a move proving that two heads are better than one, the partnership rallied together to include 10 food trucks while also attracting hundreds of enthusiasts who were simply looking for a place to gather on a late Saturday afternoon or early evening.
Christian Guzman, who owns three food trucks, approached Findlay North Volkswagen General Manager Scott Nicolari about the idea of capitalizing on the black-topped parking lot situated on the dealership on Azure Drive.
"I contacted Scott, and he and his staff loved the idea," Guzman said. "Starting in September, we will have a total of four locations. We sent out flyers to surrounding neighborhoods to let everyone know about the gatherings."
"It's amazing how quickly this idea took off," said Nicolari, who said the first gathering drew more than 100 people. "We could see people driving by the dealership wanting to see what was happening. Between the I-215 freeway and Azure Drive. … With all the colorful food trucks, it was evident that we were staging a very festive atmosphere."
Guzman named the event "Sin City Dragons Food Truck Frenzy," so now, the food trucks have yet another gathering spot and Findlay North Volkswagen also has people dropping by to check out the dealership.
"This has taken off so well that we're going to stage the gatherings each Saturday from 5-8 p.m.," Nicolari said. "It's turned into a great gathering with an assortment of different kinds of meals that are available from the various food trucks."
Nicolari feels that the event has been a win-win for the food trucks and the dealership.
"People mingle until it's time to go home during what has turned out to be a refreshing and fun gathering. This is our way to help support local businesses and bring the community to a safe place. We're elated that it has turned into a very successful event in a very short period of time."
Nicolari said Saturday gatherings would continue through the end of the year.
About the dealer
Findlay North Volkswagen is situated at 7500 W. Azure Drive. The dealership is part of FindlayAutomotive Group that was founded in 1961 by the late Pete Findlay, whose son, Cliff, now oversees 31dealerships in Nevada, Arizona, Utah, Oregon and Idaho. Call 702-982-4800 for more information.