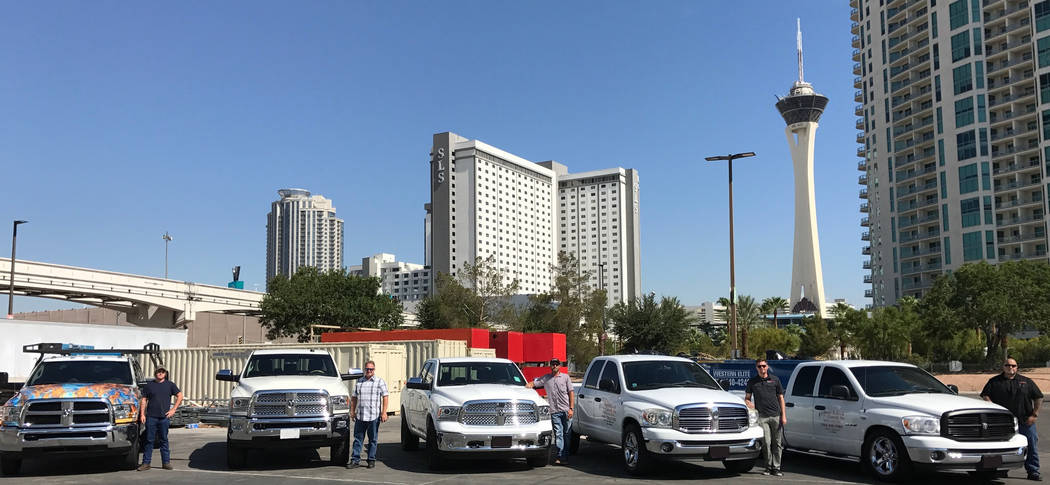 At Chapman Dodge Chrysler Jeep Ram, the wide range of services provided through the Fleet Department is key to forming long-lasting customer relationships. Jeff Hansen and his team at Desert Boilers and Controls are great examples of it.
For them, Chapman's combination of service, options and the true reliability of Dodge products have ensured their loyalty as customers. Hansen has been a constant at Chapman Dodge for more than a decade, utilizing the selection of fleet options to cater to his business needs.
Chapman Dodge and the Chapman Ram Truck Center offer fleet benefits for passenger cars, trucks, sport utility, law enforcement, commercial vans, minivans and even crossovers. These benefits include additional price discounts, dedicated service bays and the personal attention of fleet managers Rick "Cowboy" Maples and Frank Maddera. Both professionals have built an exceptional rapport with Hansen by providing him with thorough assistance he can't find elsewhere.
"My experiences with Chapman go beyond the traditional sale, as they continue to provide exceptional service and always go the extra mile," Hansen said. "I have over 40 trucks on the road and three-fourths of them were bought from Cowboy and Frank."
Hansen and his team members at Desert Boilers and Controls use Ram 3500 trucks, giving credit to the durability and toughness the vehicle. The Ram 3500 boasts an impressive 31,210-pound towing capacity, a whopping 385 horsepower and more than 900 pound-feet of torque, making any contracting task for Hansen and his team a breeze.
"At Chapman Dodge, service is the most vital part of our business and really holds true to our family-owned philosophy," said Maples. "Jeff and his team at Desert Boilers and Controls are members of the Chapman family and we're proud of the long-standing relationship we've built with them."
About the dealer
Chapman Dodge Chrysler Jeep Ram, at 3175 E. Sahara Ave., sells and services new and used vehicles. For more information, call 702-457-1061 or visit lasvegasdodge.com.
Chapman Automotive has four locations in southern Nevada. All dealerships are open for sales from 8 a.m. to 9 p.m. Monday through Saturday. Parts and service are open from 7 a.m. to 6 p.m. Monday through Friday and 7 a.m. to 5 p.m. Saturday.