Friendly Ford exec salutes popularity of 2017 Explorer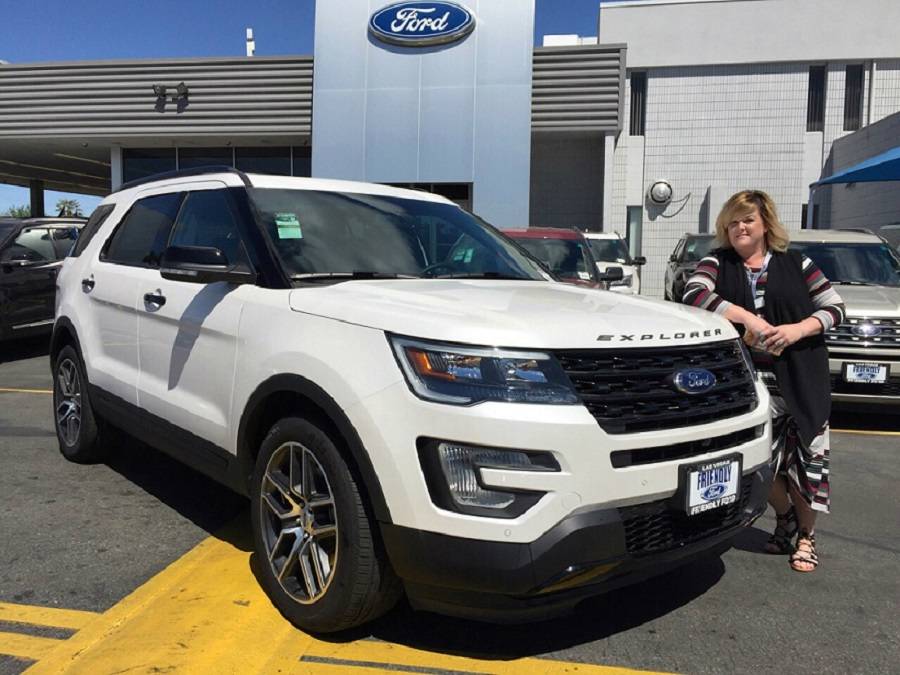 The car business requires endless long hours of work. In fact, the internet business development department of a dealership is a 24/7 job.
Friendly Ford's internet business development department monitors computers all hours of the day and night addressing questions sent by customers from throughout the country.
Internet business development director Josephine Gentry, an 18-year veteran of the car business, said recently that some of the most popular models purchased through her department include the 2017 Ford Explorer sport utility vehicle.
"There are several reasons for the demand for the 2017 Ford Explorer," said Gentry, who has lived in Las Vegas for 14 years. "The Explorer has excellent quality, reliability, style and is even available with a third-row seat for people who have large families that are constantly on the run."
Gentry said the Explorer is also multifaceted since it is available in either two- or four-wheel drive. It easily handles challenging terrain in areas that include Duck Creek, Utah, and off-roading in areas such as Northern Arizona.
"Southern Nevada features such a wide variety of terrain — not to mention the surrounding states — and the Explorer can take you anywhere in style."
Gentry also pointed out that the Explorer has a wide range of engine availabilities that include the 2.3-liter Ecoboost turbo-charged powerplant with 280 horsepower and 310 pound-feet of torque, the 3.5-liter TiV6 with 290 horsepower and 300 pound-feet of torque and the 3.5-liter turbo-powered engine with 365 horsepower and 350 pound-feet of torque.
The 2017 Ford Explorer also offers the available Trailer Tow Packages and Intelligent 4WD with Terrain Management System providing confidence on the road and off. There is room for up to seven passengers.
"Considering that I'm also a mother, I understand how important safety is when purchasing a vehicle," Gentry said. "The 2017 Explorer covers all of the bases, so there's good reason for this department seeing so many inquiries about the vehicle.
Other key elements include the availability of all-wheel drive; Sync3 entertainment that also controls the radio, climate control and navigation; the Bluetooth audio with touch screen; and the selection of Ford's many colors.
The 2017 Ford Explorer is priced from $31,660. It is the ideal vehicle for a recreation-oriented community that loves to travel.
Friendly Ford opened in 1970. The dealership is an 18-time winner of the prestigious President's Award, Ford's highest single honor for customer satisfaction.