Friendly Ford program helps buyers save money
April 21, 2017 - 10:17 am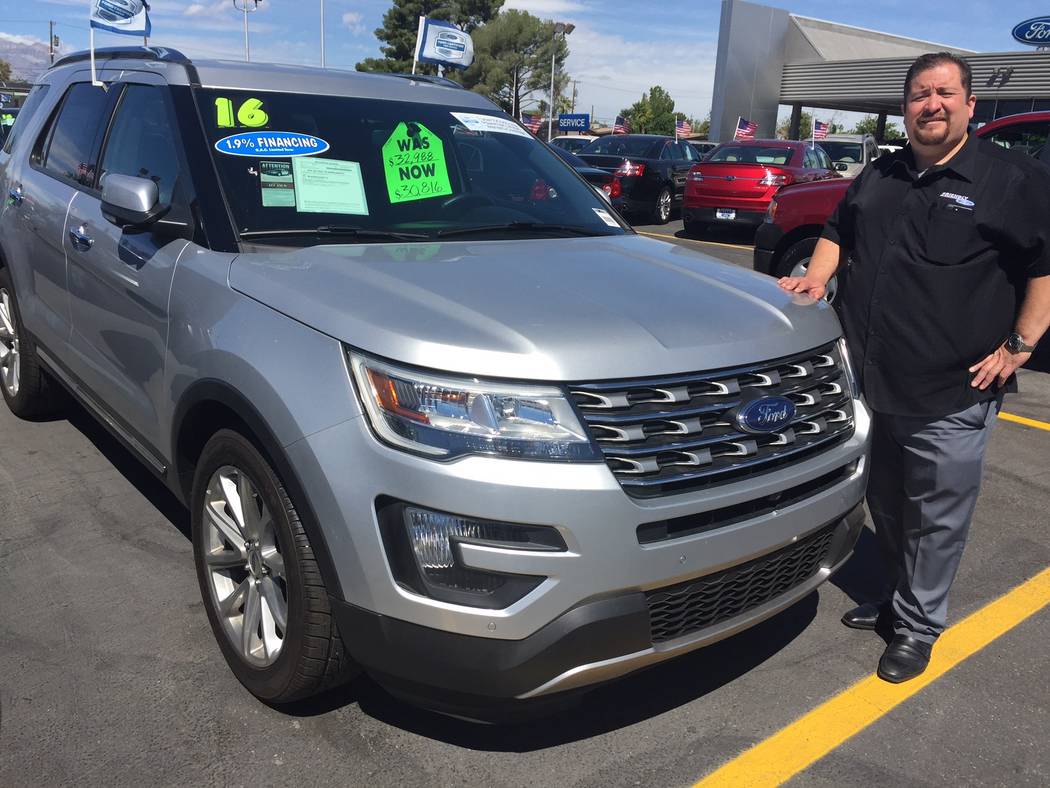 The Ford certified pre-owned program has especially strong inventory of trucks at Friendly Ford.
With a long list of benefits, the Ford certified pre-owned program offers quality vehicles including sport utility vehicles such as the Escape, Explorer, Crossover and trucks up to the Ford 350 Series.
Every vehicle offered in the Ford certified pre-owned category comes with a 12-month, 12,000-mile comprehensive warranty coverage; a seven-year, 100,000-mile powertrain limited warranty coverage; 24-hour roadside assistance; and a vehicle history report that provides 172 points of inspection by certified mechanics.
In addition, each pre-owned model comes with a full tank of fuel, fresh oil and filter and new wiper blades. Service is available at any Ford or Lincoln dealer in the U.S. and Canada.
Covered vehicles include SUVs, crossovers and trucks that are current or five previous model years and have less than 80,000 miles.
Friendly Ford used car manager Art Muro said the savings on Ford certified pre-owned vehicles can vary depending on the model and age of the vehicle. However, examples of the possible savings include a 2016 Explorer Limited that sold new for $42,910 and is now available for $28,847 with a better warranty.
"There is no question that buyers save big time with the purchase of a Ford certified pre-owned vehicle," Muro said. "It's the proof in the pudding that the purchase is a win-win in every possible sense."
Muro also pointed out that the roadside assistance program is in-depth.
"It's available 24 hours a day, seven days a week," Muro said of the program. "And in the case of a breakdown, blowout or bad weather, roadside assistance includes travel expense reimbursement of up to $500 for up to three days of lodging, meals and a rental vehicle.
"In addition, the certified pre-owned program includes special financing as low as 1.9 percent. Only the best pass the test to become Ford certified pre-owned."
Located at 660 N. Decatur Blvd., Friendly Ford opened in 1970. The dealership is an 18-time winner of the prestigious President's Award, Ford's highest single honor for customer satisfaction.
Dealer contact
Further information can be found by calling 702-870- 7221 or by visiting www.friendlyfordlv.com.