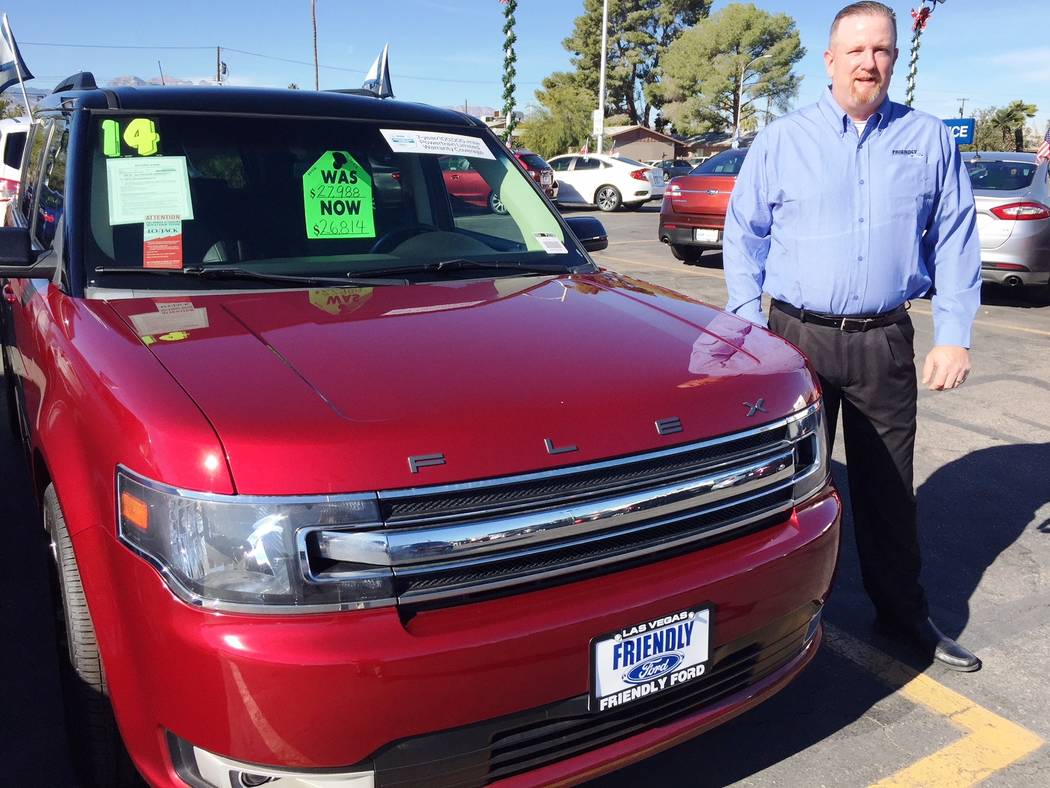 Marc Crevling has been named used car manager at Friendly Ford.Most recently a resident of North Carolina, the 47-year-old Crevling is happy to be back in Las Vegas with a strong automobile market.
In his current role, Crevling oversees an invaluable Ford Certified Pre-Owned program that offers a full lineup of quality trucks and automobiles.
Every vehicle offered in the Ford Certified Pre-Owned category comes with a 12-month, 12,000-mile comprehensive warranty coverage; a seven-year, 100,000-mile powertrain limited warranty coverage; 24-hour roadside assistance; and a vehicle history report that provides 172 points of inspection by certified mechanics.
In addition, each Ford Certified Pre-Owned model comes with a full tank of fuel, fresh oil and filter, and new wiper blades. Service is available at any Ford or Lincoln dealer in the 50 states and Canada.
Coverage is included on sport utility vehicles, crossovers, trucks and vehicles that are current or five previous model years and have less than 80,000 miles.
Crevling, who has been in the car business for more than 20 years, said the savings on Ford certified pre-owned vehicles varies depending on the model and age of the vehicle. However, the bottom line is that the customer saves money while also enjoying the benefits of a program that offers choice pricing and an excellent warranty at the same time
"The best line in our business is that the best vehicle is oftentimes a certified pre-owned vehicle," Crevling said. "It's a win-win for everyone involved with a lower cost and excellent warranty."
The roadside assistance program is available 24 hours a day, seven days a week. "In addition, it includes a travel expense reimbursement of up to $500 for up to three days of lodging, meals and a rental vehicle," he said.
Better yet, the program also has special financing and the warranty is transferable in the event that the vehicle is sold.
Friendly Ford
Longtime automobile executive Marc Crevling is a big believer in the Certified Pre-Owned program that is available at Friendly Ford at 660 N. Decatur Blvd. Now the used car manager at the dealership, he is shown with a 2014 Ford Flex.