Harrison had freedom to choose; he picked new Lincoln Continental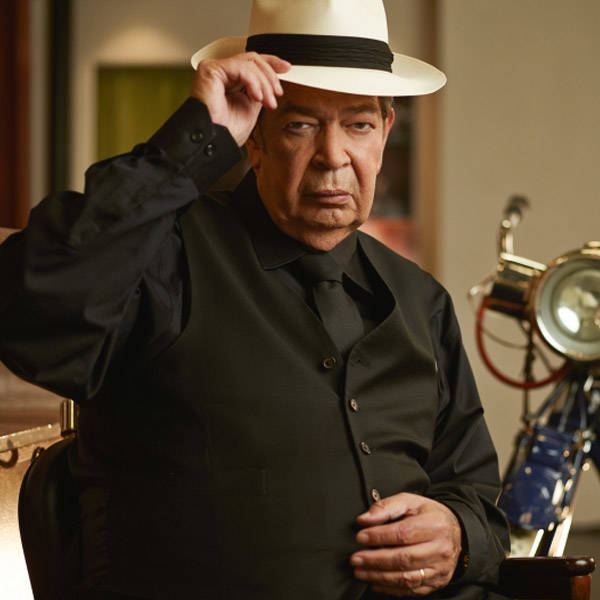 A sight for sore eyes, the 2017 Lincoln Continental is one of the most desired vehicles on the roadways this year. Encompassing effortless driving with an elegant demeanor, the new Lincoln Continental triumphs over many other elite automobile models.
Just ask Richard "The Old Man" Harrison, patriarch of "Pawn Stars," which is the second most watched reality show in the U.S. "The Old Man" recently purchased a brand new Lincoln Continental at Findlay Lincoln in Henderson. A lover of classic cars, Harrison is undoubtedly an expert when it comes to value and class, and the Lincoln Continental has both.
Exclusive to Lincoln, the degrees and variations of luxury the 2017 Continental has to offer are vast and unique, including options for adjustable thigh support, active motion massage for upper legs and lower back and 30-way power adjustable seats. Though these sophisticated features are for the front seats, Lincoln doesn't skimp on rear passenger comfort, offering backseat travelers the option to control their own temperature, utilize a privacy sunshade and even move the vacant front seat forward for more legroom.
Not only has the comfort advanced comparably to a first-class ticket, but the technology in the 2017 Lincoln Continental has also matured. Connect your phone and use Sync 3 to indulge in your personal music that is delivered neatly and powerfully with the Revel or Revel Ultima 19-speaker audio system. At the touch of a button, voice activate your navigation, place a phone call and control compatible apps from your smartphone.
From the drive control with continuously controlled damping to the enhanced active park assist system, Lincoln makes driving effortless and serene. If you wish, you can control the gears by simply tapping the paddle shifters located on the steering wheel, activate auto hold, which will allow you to remove your foot from the brake pedal at a stop without worrying about your vehicle rolling, or utilize adaptive cruise control with stop-and-go, which will keep your car at a preset distance from the vehicle in front of you.
The intelligent lane-keeping system will apply torque and steering wheel vibrations if you stray from your lane, while BLIS will light up the corresponding side-view mirrors if there is a vehicle in your blind spot. All of these features, some standard and some available, prove driving has never been easier while still granting you total control.
So if you're looking for a luxury vehicle that is as stylish on the road as it is sophisticated behind the wheel, or if you're simply curious to see what the fuss is all about, stop by Findlay Lincoln in the Valley Auto Mall to drive the new 2017 Lincoln Continental today.
Further information about Findlay Lincoln can be found by visiting www.findlaylincoln.com or by calling 702-558-8888. Findlay Lincoln is part of the Findlay Automotive Group, a family-owned business that began serving Nevadans in 1961.