Hyundai, Toyota, Honda cheapest to repair
December 14, 2015 - 5:38 pm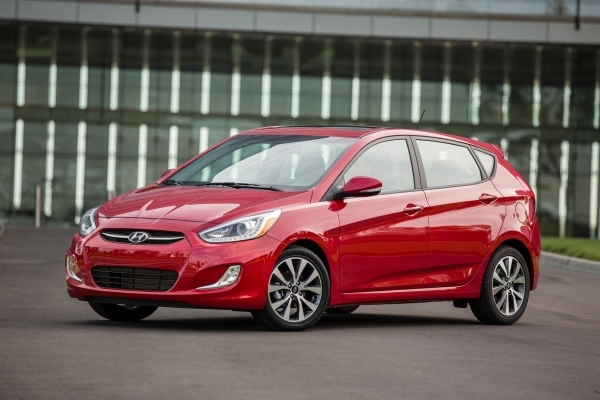 A new study released Wednesday by CarMD shows the three best manufacturers when it comes to average cost of repairs are Hyundai, Toyota and Honda. It's quite the testament to Hyundai's rising reputation for reliability and low-cost ownership.
The information is part of CarMD's annual manufacturer and vehicle reliability rankings. It measures the top 10 manufacturers, top 100 vehicles, top three vehicles by vehicle category and common repairs by vehicle make. This year's Index is based on more than 251,000 repairs recommended for model year 1996 to 2015 vehicles in the United States from Oct. 1, 2014 to Sept. 30, 2015.
According to CarMD, Hyundai, which moved from no. 2 in 2014 to this year's top ranking, has a lower than average repair cost and very low repair frequency, meaning Hyundai owners had fewer trips to the repair shop as compared with other manufacturers. Improving in rank this year are Toyota, Chrysler, Kia, Mazda and Volkswagen.
Nigel Daniel, Internet and business development director at Las Vegas-based Centennial Hyundai, said the car manufacturer has stepped up its game since they began selling cars in 1986.
"We've increased the quality of the electronics, and we've always been backed by America's best warranty for 10 years or 100,000 miles," he said. "(These findings) have allowed us to gain a major market share and pull customers from the Honda, Toyota and Nissan market and consider us for their next vehicle. We're also able to retain business and these customers for years to come."
There are two names worthy of additional mention: Chrysler and Volkswagen. Both have had less than stellar reputations for reliability. Improvements for them are great news for consumers.
"Unlike other industry reports and rankings that rely on subjective survey data, CarMD's Index is the only annual ranking that bases its findings on actual in-use vehicle failures and associated car repair costs," said Ieon C. Chen, CEO of CarMD, in a news release. "Car maintenance and repairs are a fact of life, but this data can be used in tandem with other tools and information to help car shoppers make informed decisions about the vehicles they are considering."
Here is how the top 10 list looks:
1. Hyundai
2. Toyota
3. Honda
4. Ford
5. Chrysler
6. Kia
7. General Motors
8. Mazda
9. Nissan
10. Volkswagen
It's worth noting Ford had the lowest average repair cost among the top manufacturers ($309), which is more than 20 percent less than the average cost to repair a check engine-light-related problem in the U.S. The manufacturer with the highest overall repair cost was Nissan ($430) whose most common repair was "replace catalytic converter."
OK, so as some vehicles go up, others must fall, correct? Naturally, but there's even good news when a company drops. Most times it's because other manufacturers are doing better. It's not always an indication in drop in quality. Or, if it is, the drop in quality is not significant.
Manufacturers that saw a drop in reliability ranking, according to CarMD's data, are Honda, Ford, General Motors and Nissan. GM had the largest drop from No. 4 in 2014 to No. 7 this year. As CarMD points out, "However, GM boasts the two oldest vehicles on the top 100 list — the 2001 Oldsmobile Intrigue (No. 62) and the 2005 Chevrolet SSR (No. 81), demonstrating that as vehicles age they can still be reliable."
Frankly, I couldn't pick the Oldsmobile Intrigue out of a police lineup, but I do have fond memories of the Chevrolet SSR. It was Chevy's convertible pickup truck. It was built in small numbers, probably for true fans who appreciated its styling. It's a collectible that apparently is not going to be expensive to maintain.
One important caveat to include via CarMD: "Scores are not necessarily indicative of future vehicle reliability as maintenance, upkeep and new recalls can affect a vehicle's health and reliability."