Local car dealers looking forward to big Labor Day sales
August 31, 2018 - 2:00 pm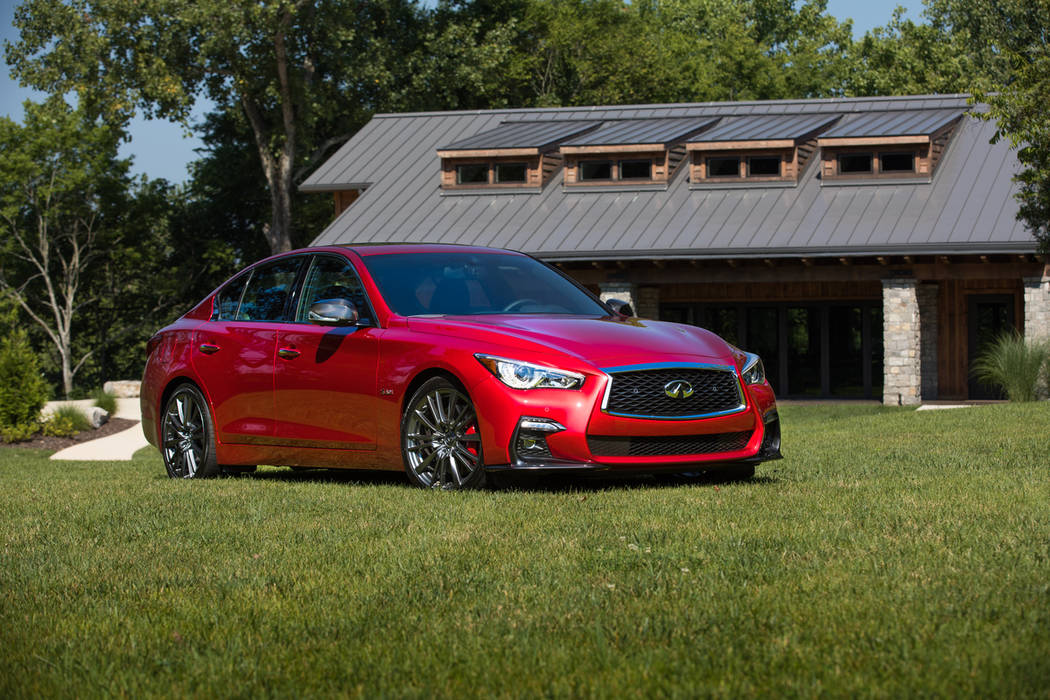 The summer is coming to a close, and local automobile dealers are ramping up the fall season with giant sales during Labor Day weekend.
History shows that this incentive-packed weekend will be "go-time," promising blockbuster results for endless vehicle models and brands. Marketing and advertising executives and other automotive executives burn the midnight oil in attempts to land car deals.
Dealerships are right in the middle of selling off their 2018 vehicles while also awaiting the arrival of the 2019 models, and consumers are taking advantage of incentives presented this time of the year with low-interest financing, long-time loan terms and bonus cash.
As pointed out by Edmunds, an American online resource for automotive information, Labor Day is perfect for anyone looking for a new vehicle.
"Take, for example, the popular 2018 Ford F-150," Matt Jones of Edmunds wrote. "Over Memorial Day, the average discount was little more than $7,000. Now that the clearance season has started, discounts as deep as $12,000 in some areas.
"More than 80 percent of the cars sold in September will be 2018 models. By December, the 2018 inventory is projected to be half that."
Additionally, Jones pointed out that purchasing now rather than waiting until year-end could be the best choice although end-of-the-year sales are also popular.
"While discounts might be better at the end of the year, you may not have the choices that you have now. And if you're concerned about car-cost increases because of rising interest rates or possible tariffs, that's all the more reason to do some shopping now."
Las Vegas Mitsubishi General Manager Lou Finkelberg spearheads a dealership that is in the heart of West Sahara Avenue dealerships. Like his competition, he knows that Labor Day weekend promises to be huge.
"We're offering the Outlander seven-passenger three-row vehicle that we're going to sell for $19,999," said Finkelberg, who noted that the model is the hottest-selling vehicle at the dealership. "For those who finance, we have the zero percent financing with zero down, zero interest and zero payments out of pocket until February of 2019."
The Eclipse Cross sport utility vehicle, a sporty compact with seating for five, has also drawn good reviews.
"That's going to be the tech-savvy vehicle," said Finkelberg, who has been in the car business for 32 years. "It has a heads-up display which is very cool, and we're thinking it will appeal to the young buyers."
In fact, Finkelberg said interested buyers can review the Eclipse by visiting Harry Mack Mitsubishi on YouTube.
Sales of new or used vehicles will include registration up to $400 on any vehicle for the weekend at the dealership, which is the No. 1 Mitsubishi dealership in sales of service in the entire Western district. In addition, Las Vegas Mitsubishi was named the dealer of the year in Nevada by Dealer Rater.
Ed Bozarth Chevrolet is another dealer that recognizes the benefits of a very busy Labor Day. Spearheaded by General Manager Kent Ahrens and New Car Manager Matthew Bomareto, the dealership has a strong program created around the Labor Day weekend.
The dealership's incentive package includes up to $12,000 off Silverado pickups and up to 25 percent off some remaining models.
In addition, there will be no payments for 90 days and no-cost registration will be included.
Situated at 5501 Drexel Road in the northwest valley, Ed Bozarth Chevrolet attracts buyers from throughout Southern Nevada, including Henderson and Pahrump.
Findlay Toyota General Manager John Barr said the dealership is prepared for big results at 7733 Eastgate Road in the Valley Automall in Henderson.
"We will be ready," said Barr, a popular former professional soccer player who is also the personality behind the Findlay Toyota advertising. "Our goal is to do 300 cars this year and we will give it everything we have got. We, fortunately, have more inventory than any other dealership in Southern Nevada because we sell more cars. We're well-prepared for the weekend that is anticipated."
Barr also said the Valley Automall is offering complimentary DMV registration during the Labor Day weekend.
Findlay Toyota recorded 253 sales in 2017 in what turned out to be record results. The dealership is now the top-selling Toyota dealership in Nevada.
"It was crazy in here," used car manager Rob Martin said about 2017. "We had people everywhere."
Infiniti of Las Vegas is touting a special lease offering for the 2018 Q50 sedan. Moe Fahmy, general manager of the dealership at 5555 W. Sahara Ave., highly regards the luxury vehicle.
"While Labor Day means clearance pricing on old 2018 inventory for most dealers, we already have amazing savings on our 2019 models," Fahmy said. "The 2019 QX60 is a perfect example of that.
"We invite everyone to Infiniti of Las Vegas this weekend to get an instant cash offer on their current vehicle. We will buy your vehicle on the spot even if you don't buy one of ours."
Special lease rates with no money down will be available on five models at the dealership.