Mitsubishi, Johnny Legends, Outlander PHEV earn industry awards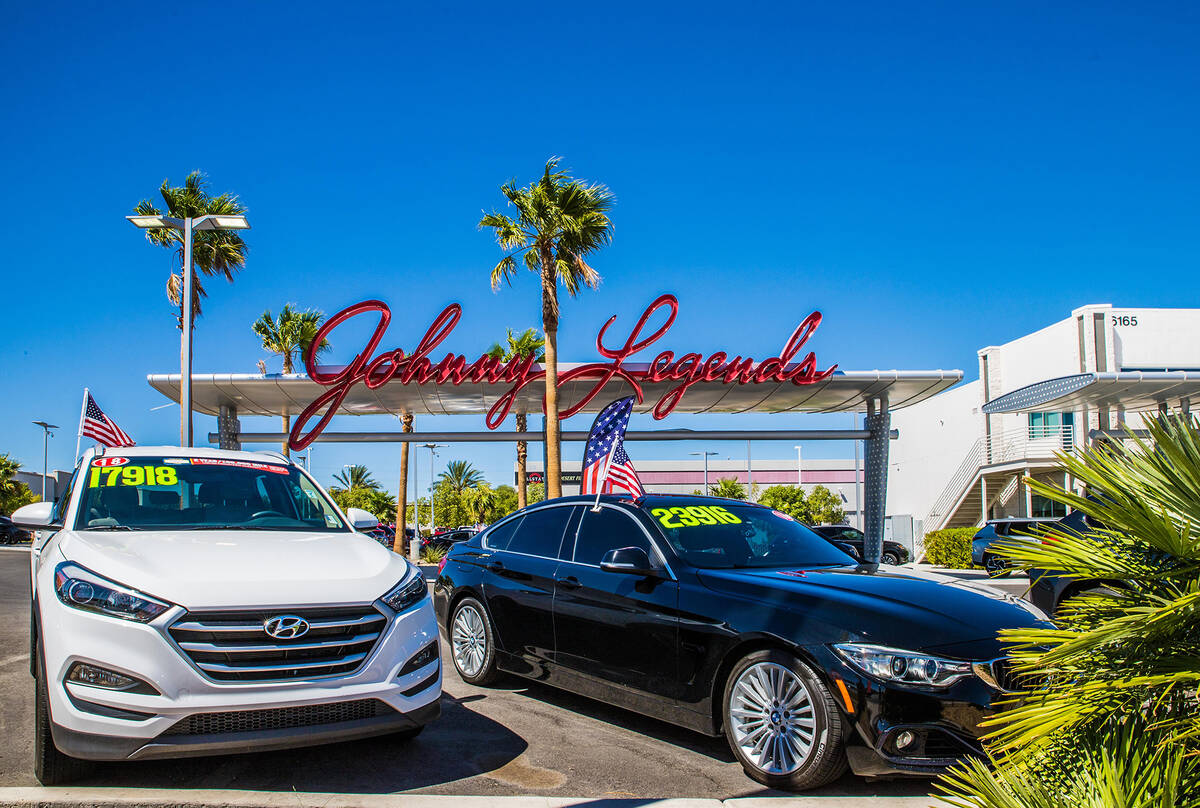 Johnny Legends Mitsubishi is riding high after a series of automotive industry awards highlighting both national and local recognition.
"We're proud of our dealership and our customer service record," said Pete Urso, co-owner at Johnny Legends Mitsubishi. "It shows we care about your products and customers, and we're thrilled to recognized for these honors."
Mitsubishi Motors North America also ranked No.1 in Mass Market Brand in Customer Service Index by J.D. Power &Associates.
The company ranked second in Overall Brand Available within the industry.
Also, Mitsubishi's 2023 Outlander plug-in hybrid electric vehicle garnered awards including the No. 1 Family Green Car of the Year by Green Car Journal and was named the 2023 Car of the Year with a Latin Flavor by Puros Autos.
"With Earth Day coming up (April 22), it's great to see this Outlander PHEV getting some attention," Urso said. "And it can qualify for up to $7,500 in federal EV incentives."
Johnny Legends Mitsubishi was named the district's No. 1 Mitsubishi dealer for customer satisfaction. The dealer also topped the 2022 regional list for No. 1 Mitsubishi dealer for customer experience and finished third in the country for customer experience.
"It's a great feeling to earn awards both locally and nationally," Urso said. "We were even singled out as a top-rated CarFax Dealer of the Year in 2022. I'm really proud of our team."
Urso said the Outlander keeps turning heads with its range.
The 2023 Outlander boasts nearly a 420-mile hybrid range and close to 38-mile electric-only range and can get up to an 80 percent battery charge in less than 40 minutes with a DC fast-changing unit.
Starting at under $40,000 depending on the trim level, the 2023 Outlander PHEV features a standard all-wheel-drive system and seven different driving modes including Eco, Normal, Power, Mud, Gravel, Snow and Tarmac.
"It's a fun ride with several safety features," Urso said, "including the MI-Pilot feature that integrates adaptive cruise control, lane keep assist and navigation."
Johnny Legends Mitsubishi includes a five-year roadside service.
"We want you to come and see this vehicle in person, touch it, experience it," Urso said. "We are different than other dealerships. We go out of our way to take of our customers. That's how we earn loyal, repeat customers."
To schedule a test drive and for more information about each of its vehicles and model specifications, visit johnnylegends.com.
The dealership also operates a service department with the ability to handle all makes and models with factory-trained technicians who are ASE certified.