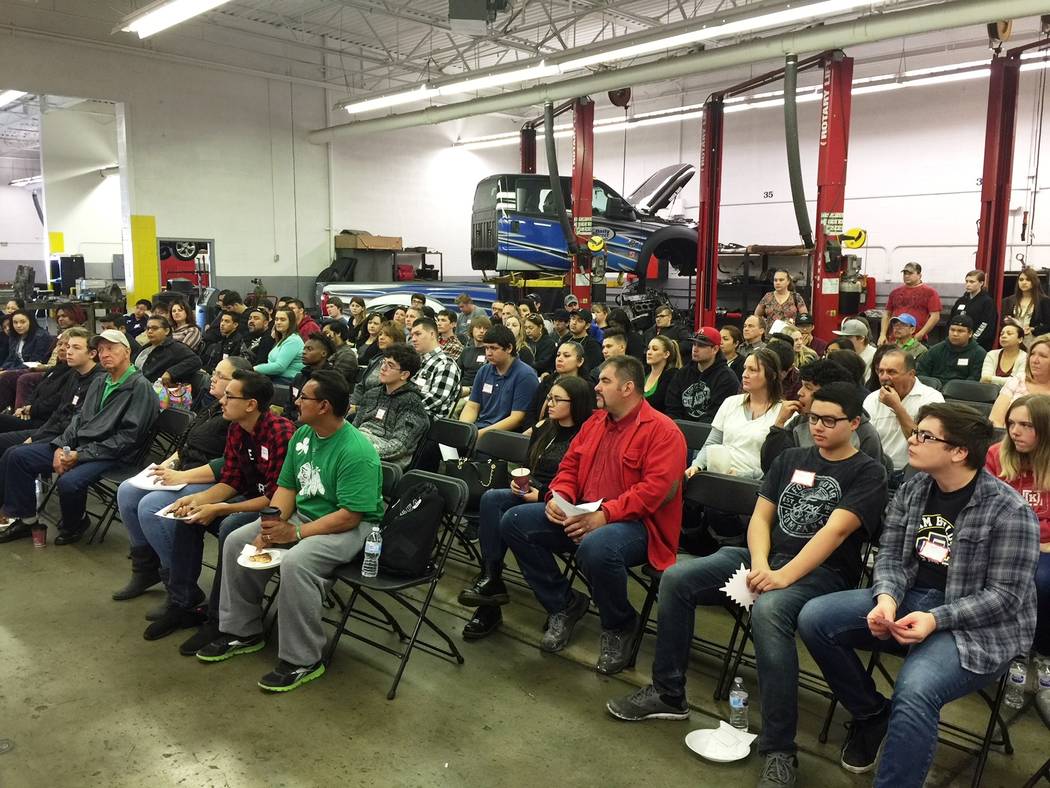 Universal Technical Institute recently returned to Friendly Ford for its annual meeting and scholarship testing. Offering important information for those wanting to become technicians in the transportation industry, UTI was back to the dealership for the fourth straight year.
The gathering drew a record crowd of high school seniors interested in an education that will open the doors to becoming a technician in the transportation industry.
Automotive technicians serve many key positions in the industry, and UTI's in-depth educational opportunities can pave the way to a lucrative position in the always-changing automotive business.
Over the years, Friendly Ford has hired several graduates of UTI, according to UTI admissions officer Rudy Arbabi, who has worked for the Avondale, Arizona-based company for 14 years.
"This year's gathering at Friendly Ford was a resounding success," Arbabi said. "We had more than 200 high school seniors and their parents from Southern Nevada and Southern Utah. We had four graduate speakers including Miguel Saldivar, who is a technician with Friendly Ford."
Local admissions marketing manager Chad Ogle added that the annual event has resulted in many successful new technicians.
"This was a home run, for sure," Ogle said. "There are always many young people from this area that want to get into the technician part of the transportation industry. The turnout for this gathering is proof that there is big interest. The transportation industry can be very rewarding."
UTI has 12 campuses nationwide preparing technicians for employment in the transportation industry.
UTI presented several scholarships at the event. In addition, financial aid experts were present to help guide students and their parents about the UTI education process.
Friendly Ford is a Triple Crown winner, the result of recording a high rating in customer satisfaction. In addition, the dealership is one of the top 100 dealers in sales in the country; while also being a part of the Premier Club distinction for Ford parts. The dealership also is an 18-time winner of the prestigious President's Award, Ford's highest single honor for customer satisfaction.
Located at 660 N. Decatur Blvd., Friendly Ford has been at the same location since 1970. The dealership recently celebrated its 48th anniversary. Further information can be found by visiting www.friendlyford.com or by calling 702-870-7221.