Weekend car show drew quality machinery to Findlay Chevrolet
December 9, 2017 - 8:00 am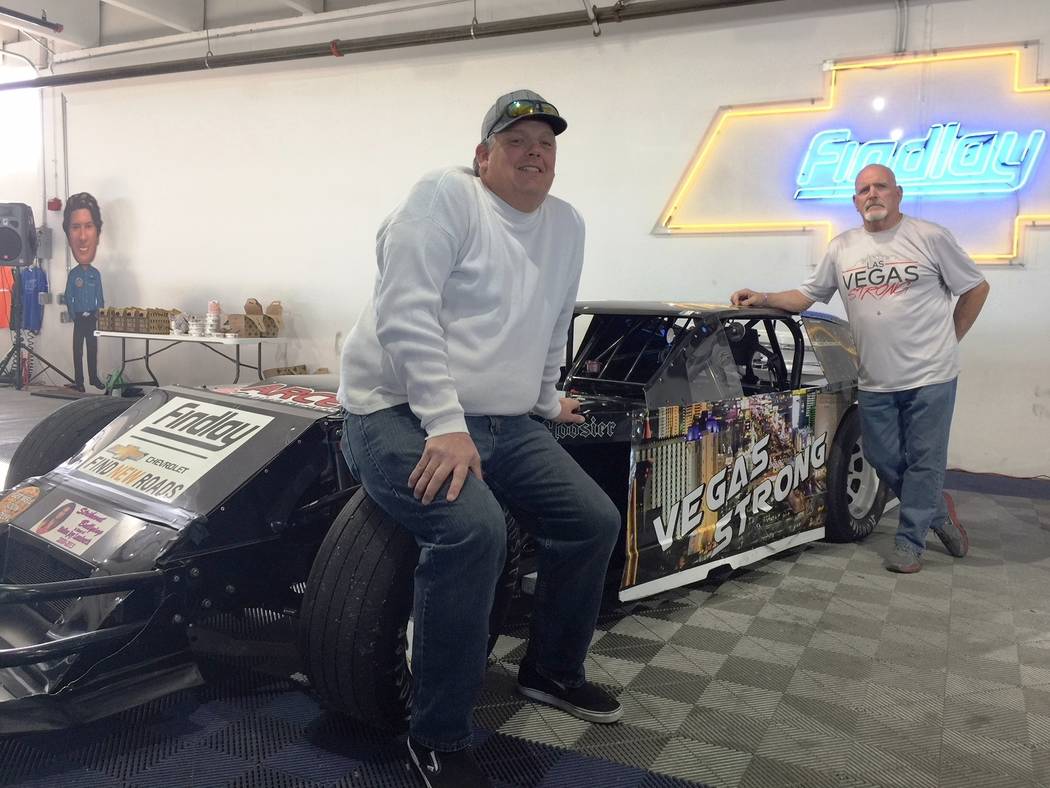 Findlay Chevrolet has a penchant for car shows. The latest event Nov. 27 was evidence of that.
Along with the classic cars spread all over the grounds of the dealership, there were the throaty sounds of high-horsepower engines that included a pair of Findlay Chevrolet-sponsored Grand American Modified race cars along with an impressive collection of roadsters, sedans and even motorcycles.
Car shows are well-received in Southern Nevada, where local gearheads love to revisit their younger years by cruising the streets and frequenting the gatherings. However, car shows are not easy to put together; the process requires long hours of planning and coordination.
This car show was no exception. Spearheaded by dealership marketing director Mike Chance, the gathering drew an estimated field of 200 entries.
"Even though the show was on the Thanksgiving weekend, it still drew incredibly well," said Chance. "The weather was awesome, and so were the cars."
Chance, along with Art and Rita Kam of the Las Vegas Cruisin' Association and a long list of dedicated employees, worked long hours preparing, presenting and concluding a very colorful gathering of gearheads and their toys.
"We had 85 total awards that covered all parts of the spectrum, including thank-you plaques," Chance said. "We had raffle prizes that included 4K televisions, laptops, electronic tablets, along with breakfast and lunch that were provided. Also included was a pair of three-day resort stays at Pirate Cove Resort on the Colorado River."
The Grand American Modifieds included H Town Racing drivers Pat Petrie and Tom Pfundstein, who have been sponsored by Findlay Chevrolet for the past nine years.
"Auto racing and Chevrolet seem to go hand-in-hand," said Petrie, "and nobody puts on a better car show than Findlay Chevrolet."
Future car show gatherings at Findlay Chevrolet will include an upcoming Father's Day event in June.
Chance also said Findlay Chevrolet had a good day of car sales, too.
"It ended up being the perfect combination," said dealership General Manager Doug Fleming.
About the dealer
Findlay Chevrolet is part of Findlay Automotive Group, founded in 1961 by the late Pete Findlay, whose son, Cliff, now oversees 31 automobile dealerships in Nevada, Utah, Arizona, Idaho and Oregon.