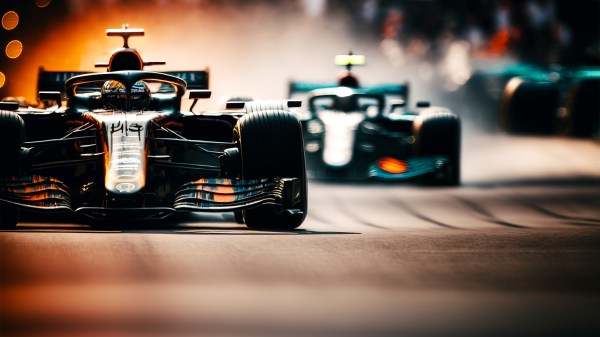 On November 18, Las Vegas will be at the center of the sporting universe when 10 teams comprising 20 drivers participate in Formula 1's inaugural Las Vegas Grand Prix. F1's global television audience surpassed 1.5 billion during the 2022 season, translating into an average viewership of 70 million per race. Expectations are that those tuning in to see drivers top 200 miles per hour down the Las Vegas Strip will easily exceed those averages.
The Las Vegas Grand Prix is another high-profile event for Southern Nevada as our community continues to defy those who said we would never be a sports town, much less the sports and entertainment capital of the world. With the event still months away and the community in the throes of preparation, it can be challenging to recognize the wide-ranging benefits the race will bring.
We tend to focus on issues like the cost and inconvenience of repaving Las Vegas Boulevard, raise concerns about incremental demand on first responders within the Resort Corridor, or juxtapose events like the Las Vegas Grand Prix with social challenges like homelessness, food insecurity or human trafficking. I respectfully submit that we are better served to acknowledge and leverage the exponential economic and fiscal returns generated by infrastructure investments. We need to ensure the Las Vegas Metropolitan Police Department has the resources needed to make the Las Vegas Strip the safest tourism corridor in the world. This is a baseline expectation and acknowledges that our community's social challenges are not created by and will not be solved by any race, game, match, or bout.
While the Las Vegas Grand Prix is not a panacea, its economic and social benefits are clearly additive. The most apparent of these benefits is our tourism-based economy. The economic impact of the Las Vegas Grand Prix is estimated at $1.3 billion, making it the single largest special event in Las Vegas history. Notably, over $360 million of the aggregate impact will take the form of wages paid to thousands of workers who will be employed directly or indirectly as a result of the race.
An often overlooked benefit, Las Vegas hotels will be sold out the week before Thanksgiving, transforming a traditionally slower-than-average period. MGM Resorts recently said the race is shaping up to be an "all-time record casino event," and Wynn Resorts said the event was "made for us" because of the number of high-end visitors coming to town, including a large foreign contingent to help boost the still-recovering international visitor segment. Major hotel operators are expecting room rates to be between three and six times traditional averages, and entertainment venues, restaurants and convention and meeting spaces are all reporting strong demand at premium prices.
The hospitality industry is not the only beneficiary of increased demand and visitor spending. Higher room rates, booked restaurants and increased casino play all translate into greater revenues for state and local governments. Conservative estimates place F1-related tax receipts at nearly $83 million, including an incremental $38 million in live entertainment taxes, $23 million in hotel room taxes and $17 million in sales taxes. The most recent data suggest tax receipts will exceed $100 million—funds that will directly support schools, public safety, health care, parks and countless other state and local programs.
Further still are the social and community benefits created by F1. Among the organization's first initiatives was the creation of the Las Vegas Grand Prix Foundation, which supports local nonprofits dedicated to improving the lives of Southern Nevadans and laid out an ambitious goal of providing one million meals to students, families and communities in need. Among the organization's first hires was Pilar Harris, Senior Director of Corporate Social Responsibility, Sustainability and Government Relations, who has been omnipresent in the community, building relationships and laying out F1's initiatives to raise the bar on water and energy conservation, education programming and diversity and inclusion. To this end, it is also worth mentioning that F1's top two Las Vegas Grand Prix executives are women: Chief Executive Officer Renee Wilm and Chief Commercial Officer Emily Prazer.
With the world watching and a couple hundred thousand people lining the 3.8-mile circuit, our greatest risk is the failure to deliver on the promise, and our greatest opportunity is the chance to exceed every expectation. That is just as true for F1 as for Southern Nevada, as ours is a partnership defined by collective responsibility.
I have every expectation that Las Vegas will once again defy the critics and the can't-do crowd. F1 will put on a race that will captivate the world; Las Vegas will report the best November in its history and will further solidify itself as the world's premier host city for major events; and our community will reap the benefits economically, fiscally and socially.
Members of the editorial and news staff of the Las Vegas Review-Journal were not involved in the creation of this content.