Navigating the complex realm of healthcare demands innovative minds and visionary leaders who inspire change. One such luminary is Dr. Timothy Francis, whose profound impact on the medical world extends far and wide.
Dr. Francis has made numerous significant and transformative contributions that merit recognition and celebration. A pivotal figure in healthcare, patient well-being, and disease management, he is an acknowledged authority in Applied Kinesiology.
This insightful profile delves into Dr. Timothy Francis' remarkable achievements in revolutionizing numerous healthcare fields.
We also touch on the inspiring collaboration between Dr. Tim Francis and Dr. Ilya Skolnikoff, the esteemed author of The Skolnikoff Method. In addition, we shed light on how their partnership elevated the book's content to unparalleled heights.
Join us as we embark on a journey of discovery and inspiration. We invite you to witness the transformative innovations that have driven Dr. Tim D. Francis' quest for improved wellness.
Dr. Timothy Francis' Unparalleled Accomplishments
Dr. Francis' list of accomplishments is as lengthy as it is impressive. A graduate of the University of Nevada, his medical career spans over 40 years. He is also a Diplomate of the International Board of Applied Kinesiology (DIBAK), a distinction that speaks volumes about his professional capability.
Dr. Tim Francis stands as a significant figure in the healthcare domain. His expertise embodies qualities reserved only for the most accomplished specialists, encompassing a diverse range of specialties, including acupuncture, nutrition, homeopathy, chiropractic care, and applied kinesiology/manual muscle testing.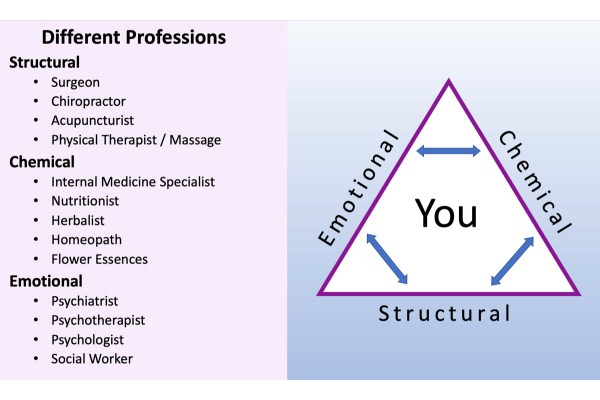 More importantly, his many remarkable contributions have brought about transformative changes many times. For this alone, Dr. Francis deserves both recognition and celebration.
No less than Dr. Ilya Skolnikoff has this to say about Dr. Francis:
"I would not be the doctor or person I am today without the tireless efforts, energies, therapies, focus, dedication, talent, and intelligence of Dr. Timothy D. Francis."
An international award-winning speaker, Dr. Skolnikoff is the author of the best-seller, The Skolnikoff Method New Medicine For A New You: Inflammation Solutions Handbook. An accomplished doctor of functional medicine and chiropractor, Dr. Skolnikoff has made many significant contributions to chiropractic medicine, with a focus on inflammation treatment.
Dr. Francis and Dr. Skolnikoff: A Fruitful Collaboration
Dr. Francis' and Dr. Skolnikoff's relationship with each other runs deep‒on professional and personal levels. Dr. Skolnikoff is always quick to acknowledge the former's valuable contributions to "The Skolnikoff Method New Medicine For A New You: Inflammation Solutions Handbook."
For the best-selling author, Dr. Francis was instrumental in enriching his literary opus with his extensive knowledge and information, medical practice expertise, and keen insights. The book's success was due in part to the fruitful collaboration between these two accomplished medical figures.
Dr. Skolnikoff and Dr. Francis actually deliberated on this very article together. With Dr. Francis' consent, Dr. Skolnikoff decided on a piece that would encapsulate the former's exceptional journey, coming up with the title, "Dr. Timothy Francis of Las Vegas: A Catalyst Behind Best-Selling Author's Success."
Dr. Skolnikoff was adamant about dedicating an article to Dr. Francis. After all, he is a fervent advocate of the latter's exceptional career and outstanding accomplishments. For a medical professional to acknowledge another this way is a testament to their mutual respect and reverence.
But Dr. Skolnikoff's esteem of Dr. Francis goes beyond the professional. Dr. Francis played a significant role in restoring Dr. Skolnikoff to full health after a particularly devastating and prolonged case of mold exposure.
After consultations with numerous "experts" and "specialists" proved futile, Dr. Francis eliminated the mold's adverse effects and rejuvenated his patient's immune system via his revolutionary holistic treatment approach. Dr. Skolnikoff eventually made a full recovery and regained his former clarity and vitality.
Examples of Dr. Francis's Medical Expertise
Many other patients have similar stories to tell about Dr. Francis, whose impact on their health and recovery has often been equally remarkable.
Even today, Dr. Francis routinely admits patients on crutches, wheelchairs, and other mobility-assisting devices, only to have them walk out of his office afterward on their own two feet. For new patients and skeptics, this is often ample proof of Dr. Francis' exceptional restorative abilities.
Other patients have experienced similarly impressive recoveries under Dr. Francis's care. Many complained of acute pain, loss of function, stiffness and swelling issues, headaches, fatigue, or some form of unexplained malaise. Others were diagnosed with arthritis or autoimmune problems.
One especially noteworthy case involved an instructor incapacitated by an intervertebral disc injury. Like Dr. Skolnikoff, this patient sought the services of many medical professionals, including back pain, neck pain, and spine injury specialists and chiropractors.
Even after a battery of tests that included X-rays, MRI, ultrasound, and echocardiogram procedures, his diagnosis remained consistently grim. Consequently, he began to lose hope of ever walking again.
But despite the odds, the instructor regained full mobility after only a single session. Again, this is a powerful testament to Dr. Francis' profound skill.
Behind the Accolades: Insight Into Dr. Francis' Generosity and Compassion
Dr. Tim Francis was more than an accomplished physician and medical specialist. He was also a man of extraordinary heart and compassion, with abundant examples of his generosity toward others.
Again, Dr. Ilya Skolnikoff has many stories and facts to share about Dr. Francis' admirable traits. One of the most compelling took place during an Applied Kinesiology event in Los Angeles.
The conference required Dr. Francis' students‒most of them undergrads and recent graduates of chiropractic schools‒to travel from Chicago to Los Angeles. But many could barely afford to attend the event and could do so only at a considerable financial cost.
To help make up for their expense, Dr. Francis graciously offered these students one-on-one sessions free of charge. By doing so, he provided extra value to the seminar and made it more worthwhile for the financially-challenged attendees.
But even that wasn't enough for the kind-hearted and generous doctor. Dr. Skolnikoff witnessed firsthand how Dr. Francis treated several attendees to meals, many of whom couldn't afford them after having spent all their money making the trip.
For Dr. Skolnikoff, this was a perfect example of Dr. Timothy Francis' generous spirit of giving without expecting anything in return.
Dr. Francis: Physician and Educator
Dr. Francis' professional accomplishments are numerous and indisputable. But one lesser-known facet equally deserving of attention is his role as an educator.
For those with this unique insight into Dr. Francis, his genuine and devoted acknowledgment of sources of knowledge and information‒such as schools, texts, and other experts‒is truly commendable.
Medicine was and remains Dr. Francis' true calling. But he is also gifted with the willingness and ability to share his knowledge with his students, helping conduct and guide them into becoming effective healers in their own right.
Those familiar with Dr. Tim as a healer and teacher can attest to his integrity and commitment to education. He has trained more students to become DIBAKs than any other Applied Kinesiology course instructor.
Dr. Timothy Francis Las Vegas & World Wide: The Doctor's Doctor
Dr. Timothy D. Francis's influence resonates powerfully within the medical fraternity. Even accomplished doctors routinely seek consultation with him, some traveling great distances to tap into his expertise.
Dr. Francis' sway within the medical community is undeniable. Many esteemed colleagues and clinical staff call him "The Doctor's Doctor." For those aware of his boundless contributions to healthcare and patient well-being, the appellation is well-deserved.
The opinions in this article do not necessarily reflect the opinions of the Las Vegas Review-Journal and you should consult your doctor before beginning any new health related practice.
Members of the editorial and news staff of the Las Vegas Review-Journal were not involved in the creation of this content.