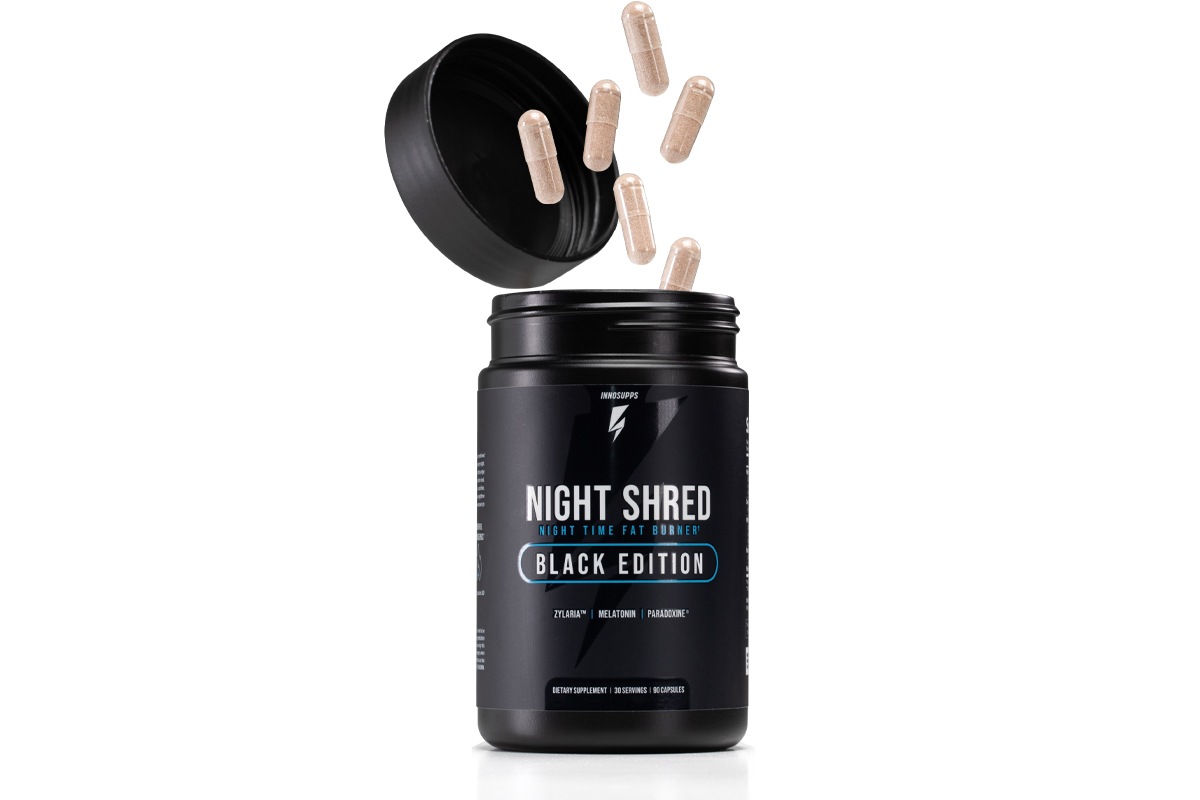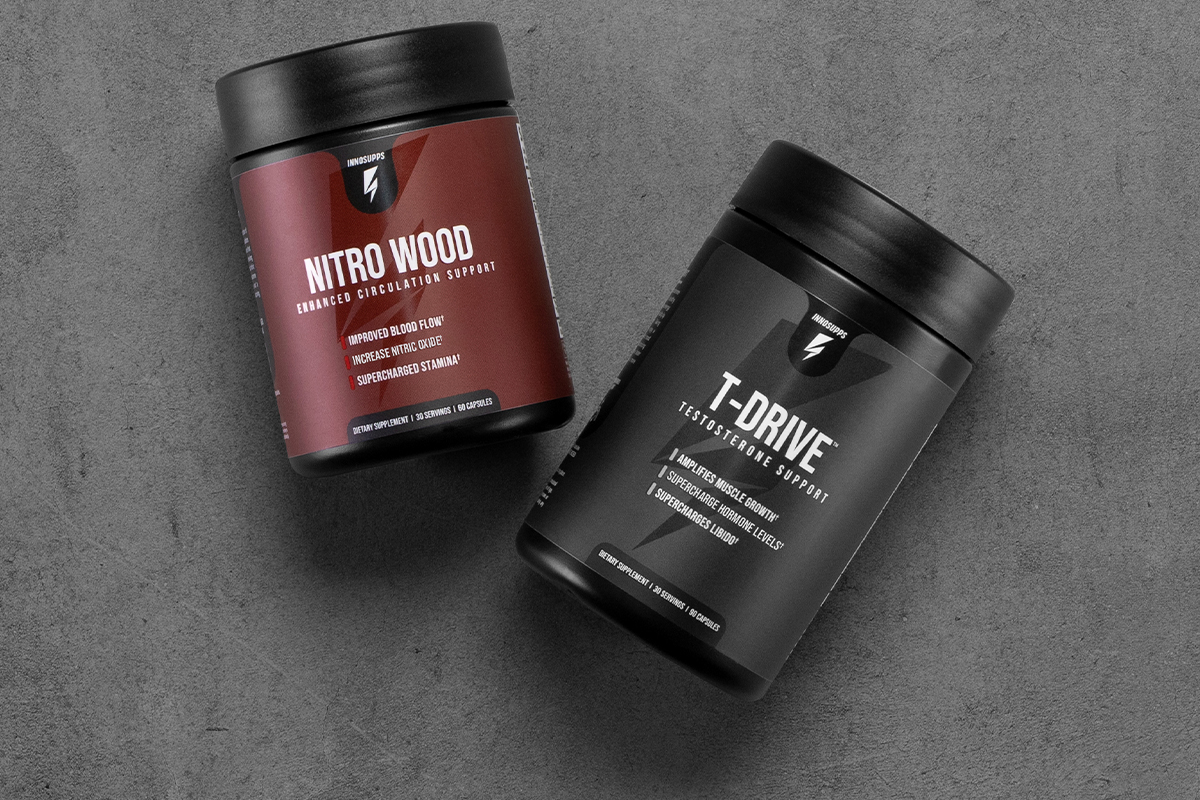 It's not easy as men to admit when we need help. We don't like feeling defeated and want to be "superman" in all areas of life, especially at work, the gym and in the bedroom. 
However, sometimes we are left with no choice. 
Whether it's due to aging, being overworked or just being stressed out, every man will lose their masculine vitality and need a little "assistance" to get it back.
Fortunately, there is an easy and effective way to overcome the things that hold most men back from thriving.

It's a triple threat supplement package by Inno Supps called the Supercharged Male Stack and can help men of all ages naturally bounce back from things like:
A Poor Sex Drive

Low Self-Esteem 

Excess Weight 

Muscle Loss

Gym Plateaus

Mental Fatigue

Mood Swings and Irritability 
Inno Supps did their research and formulated three supplements that use only the most science-backed natural ingredients to address the three main reasons why most men have these symptoms:
Low Testosterone

Poor Blood Flow

Lack of Quality Sleep 
Let's take a look at each product in the Supercharged Male Stack, what they do and how they all work together to enhance performance in the gym, bedroom and beyond.

INNO SUPPS T-DRIVE
Testosterone is a man's primary sex hormone and require healthy levels of it to have a robust libido, stamina, energy, a stable mood and the ability to gain muscle and lose fat.  
Testosterone begins to decline at 30 rapidly, but men of all ages can experience low testosterone.
T-Drive contains safe and science-backed herbs and vitamins that naturally stimulate testosterone production.

Here is a glance at nine of the 10 ingredients in T-Drive that work together to help boost testosterone, increase libido, promote fat loss and supercharge energy and stamina:
Boron 

Zinc 

Magnesium 

Niacin

Vitamin D3 

Coleus Forskohlii

Tribulus Terrestris

Epimedium

Fenugreek
But that's not all — T-Drive also has 675 mg of the adaptogen KSM-66®.
KSM-66 is a unique form of ashwagandha shown to not only help increase testosterone but also help lower the stress hormone cortisol by up to 27.9%. 
This is important because if your body has too much cortisol, it will block the effects of testosterone, making it harder for your body to produce more.
That alone is enough for it to be important in a testosterone-boosting supplement, but that's not all KSM-66 can do.
In one study, male patients with a low sperm count who consumed 675 mg of KSM-66 ashwagandha daily experienced a: 
167% increase in sperm count 

53% increase in semen volume

57% increase in sperm motility and a 

17% increase in serum testosterone levels. 
By naturally stimulating your T production with T-Drive, you will have more vitality, energy and stamina to push yourself further in all the areas of your life that were once lacking. 
INNO SUPPS NITRO WOOD
The second part of the stack addresses an issue most men don't think about– healthy blood flow.

Circulation is crucial for overall health, but it is also responsible for getting (and keeping) an erection, having more "stamina" in and out of the bedroom, optimal mental clarity and focus, less muscle soreness and a healthy immune system.
The best way to naturally promote better blood flow  throughout the body is with nitric oxide, which is exactly what the main ingredient in Nitro Wood does.

S7® is a blend of seven plant-based ingredients clinically shown to help your body increase nitric oxide production by up to 230%.
Nitro Wood also includes eight other natural ingredients shown to help support healthy circulation: 
Vitamin C

Niacin

Maritime Pine Bark

Cinnamon

Beetroot

Garlic

Grape Seed 
Nitro Wood is your best defense if you want to keep blood flowing to all the parts of your body that need it most! 
INNO SUPPS NIGHT SHRED BLACK
The final part of this male supplement stack is a product that improves sleep. 
If you aren't getting enough restful sleep, there is no way you will be at your best. Exactly why Inno Supps included Night Shred Black in the Supercharged Male Stack

The main ingredient, Zylaria™, helps increase your body's GABA production, which helps relax the nervous system. As a result, you'll fall asleep faster, stay asleep longer and wake up energized!
Plus, Night Shred Black also includes nine other natural ingredients that help induce deep sleep, lower cortisol and even ingredients that help your body burn fat while you sleep!
CONCLUSION
Inno Supps Supercharged Male Stack provides everything a man needs to attack the root cause of the low testosterone, poor circulation and increased cortisol that lead to loss of vitality.

After consistent use, it will leave you with: 
A Natural Testosterone Boost

Amplified Energy

More Endurance

Better Blood Flow & Circulation

Maximized Sleep
Click HERE to try it out RISK-FREE!

Members of the editorial and news staff of the Las Vegas Review-Journal were not involved in the creation of this content.