What is an Emotional Support Animal (ESA)?
An emotional support animal, or ESA, is a domesticated animal that provides therapeutic emotional benefits through affection and companionship, specifically for individuals struggling with mental health challenges. These animals provide their owners with the motivation to navigate daily life, just with their sheer presence. Unlike service animals, ESAs are considered pets, not working animals, so they aren't subject to the same federal protections.
What is an ESA Letter?
An ESA letter is an official medical letter issued by a licensed mental health professional (LMHP) declaring that the holder has been diagnosed with a disorder that qualifies them for an ESA. It illustrates that the patient needs their support animal to help alleviate the symptoms of their disorder. The letter should typically include information such as:
Your full name and birthdate

Date issued

Official letterhead of the issuing LMHP, including necessary information

A clear statement from the LMHP declaring your need for an ESA

The state that issued the ESA letter (which is where the letter applies)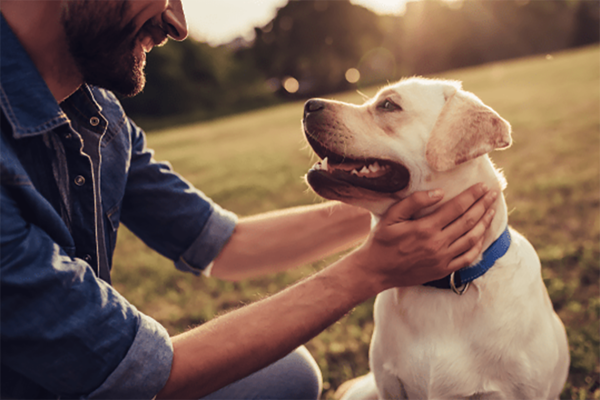 How to Get a Legitimate ESA Letter Online
Online providers make it easy to get your own ESA letter from the comfort of your own home. If you have a qualifying condition, most trustworthy companies can get you through the process quickly. The basic steps include:
Step One: Choose an Online Provider
Several online ESA letter providers offer high-quality services and issue legitimate documentation to protect you in housing accommodations. However, you must do some homework to ensure that you find a company that is both reliable and legitimate.
Step Two: Pre-Qualify
Once you've chosen a trustworthy ESA letter provider, you can begin the process by completing a pre-qualification form. In addition to basic personal information, these forms typically gather details about your mental health condition, lifestyle, habits and needs. This step helps determine your eligibility for an ESA and gives the company's affiliated LMHP the necessary information to complete the process.
Step Three: Attend a Consultation
The final step in acquiring an ESA letter is to attend a virtual consultation with an LMHP via either computer or phone. In this interview, the medical health practitioner will ask several questions about your mental health condition, symptoms, habits and lifestyle, as well as any previous diagnoses.
Step Four: Get Your ESA Letter
Once you have completed the first three steps, most ESA letter providers will send you your document within 24 to 48 hours. After receiving your letter, you should be able to present it to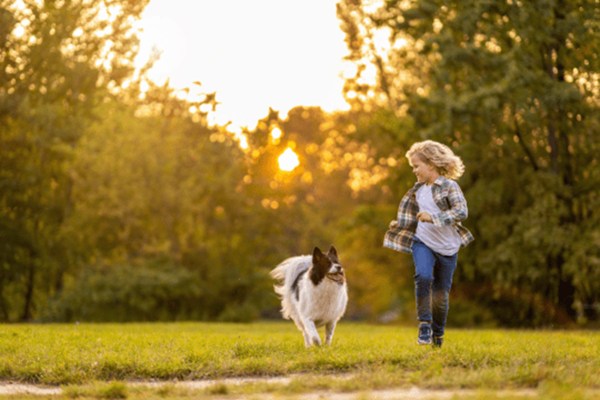 your housing manager to verify your condition and demonstrate your need for an emotional support animal. Thanks to federal law, housing providers cannot deny an ESA or charge pet fees, no matter their standard policies.
How I Chose the Top ESA Letter Services
When searching for ESA letter providers, I first researched using the web for trustworthy evaluations of multiple businesses, specifically in several ranked lists. These comparison reviews help see the providers' pros and cons next to each other and narrow down the search. Then, after filtering my list down to four, I read the companies' individual reviews— both positive and negative—to get a feel for how other real-life use cases compared to each other. 
It's crucial to verify that any given provider is legitimate and has a proven track record of successful customer experiences, as well as whether housing providers typically accept their ESA letters. Many reputable ESA letter companies offer money-back guarantees or other safeguards if a housing provider denies a letter.
Best Online ESA Letter Sites
Pettable
For the overall experience, Pettable is an excellent service. Its pricing is close to the average but leaning closer to the expensive end, especially for its express 24-hour service. The pre-qualification process is easy and straightforward, and the company partners with a national network of LMHPs to fit customers in numerous states. Best of all, Pettable offers a 100 percent money-back guarantee, so if your ESA letter is denied, you're off the hook.
As far as downsides, Pettable has a minimal number. Although close to the average price for the whole process, it still lands on the costlier side. Also, because the network of mental health professionals is composed of many independent providers, there's no guarantee that your meeting will be completely hassle-free. My LMHP was a bit pushy when reviewing my mental health treatment history, and though it may be an outlier, they still made a less-than-perfect impression.
Pros:
Easy questionnaire and pre-approval

100 percent money-back guarantee

Prompt response with 24-hour express service

The website is easy to navigate

Offers PSD certification and both service and behavioral training
Cons:
My LMHP was a bit assertive during the consultation

Pricing is not listed until after completing the questionnaire

User reviews mention excessive marketing emails
US Service Animals (USSA)
I also explored the ESA process with US Service Animals, another legitimate ESA letter provider, but not one I would necessarily recommend. Once you have a handle on navigating its outdated website, the process can be easy since USSA skips the questionnaire step and goes straight to the telephone consultation. It also lists prices for goods and services in its shop, which is great for comparing your options.
However, USSA suffers from several negatives. Although it provides some legitimate services, it also promotes a paid "Emotional Service Animal Registration" option, which is unnecessary for the ESA process and seems dishonest. Registration is not required for ESAs, but if you don't know what to look for, you could end up paying for something you don't need.
Pros:
Great customer service

Support called pre-emptively to remedy the registration issue

Easier than some others
Cons:
The website is outdated and difficult to navigate

Offers unnecessary paid ESA registration

Sells too many unneeded accessories

Customer reviews dislike the slightly sketchy offerings
CertaPet
CertaPet is another ESA letter provider that offers psychiatric service dog letters, as well. Overall, the CertaPet experience could be more optimal. The entire process, from pre-approval to ESA letter issuance, needs to be simplified and faster, and the screening questionnaire is excessively long. The product purchase page features annoying pop-ups that are hard to close, and payment processing timed out twice before working successfully.
Although the waiting period between pre-approval and the consultation call is too long, the call itself is rather quick and easy. However, with so many options, consider another one.
Pros:
The website is easy to navigate

LMHP consultation is quick, easy and pleasant

The ESA letter appears professional and legitimate
Cons:
The screening process is too cumbersome

Excessively long pre-approval questionnaire

Payment processing can be a pain point

The wait time between purchase and consultation call is longer than others
Support Pets
Another ESA letter provider to consider is Support Pets, which offers another less-than-great experience. Importantly, Support Pets was the only service that does not include a phone consultation with an LMHP, meaning the validity of their ESA letters may not hold up and could be denied by a landlord. A consultation with an LMHP is a requirement for an ESA letter according to the Fair Housing Act. 
Although the process can be easy and quick, the company charges two separate prices for a housing ESA letter and a travel ESA letter or a combination. The problem is that you do not need an ESA letter for traveling; ESAs are not protected by the Air Carrier Access Act (ACAA), so an ESA letter for traveling is redundant and pointless. 
The final product—two ESA letters—also tries to implore public accommodations to honor the ESA letter as if the animal were a service dog, which is not just futile, it's misleading, as well. 
Pros:
Quick and easy process

Attractive price point for one letter
Cons:
Offers an unnecessary ESA letter for travel

No meeting with an LMHP

Outdated and invalid ESA travel letter option is deceptive

Two letters for a discounted price are still misleading
Things to Look for When Choosing an ESA Letter Service
When choosing an ESA letter service, it's important to read as many reviews as possible to ensure each provider's legitimacy. Companies should employ trustworthy mental health professionals with proper certification. They should follow a standard set of measures, including pre-qualification and a one-on-one consultation with an LMHP. The service should also have a proven track record of success and positive customer service experiences.
However, to avoid being scammed, there are some red flags to look out for, such as:
Claiming to provide ESA registration

ESA letters without official letterhead or LMHP information

No client support

Bargain prices

No consultation with an LMHP

Instant turnaround

Inaccurate ESA benefits
What are the Benefits of an Emotional Support Animal Letter?
An ESA letter might not give your pet access to public accommodations or air travel, but it is beneficial when looking for housing. Thanks to the Fair Housing Act (FHA), landlords and other housing providers are prohibited from discriminating against individuals with disabilities, including mental health disorders. That means an ESA letter permits you to keep your support animal in your rental even if the property has a no-pet policy, and it negates any pet fees, as well. As long as your animal is not a threat to the community or property, a legitimate ESA letter should protect you and your pet from eviction.
How Long Does It Take to Get an ESA Letter?
In most cases, ESA letter providers can turn around your document 24 to 48 hours after your virtual consultation, but the wait time between pre-screening and call can take an additional day or two. Some providers, like Pettable, offer a reasonably-priced upgrade for a faster turnaround of 24 hours or less between consultation and letter issuance. The entire process should be at most a week.
Members of the editorial and news staff of the Las Vegas Review-Journal were not involved in the creation of this content.