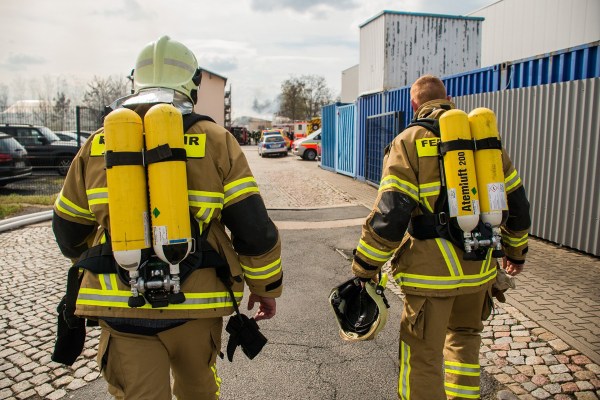 In today's world, ensuring people's and property's safety is paramount and that's where fire watch guards play a crucial role. These trained professionals are the first line of defense when it comes to fire safety and emergency response. In this blog, we will delve into the essential role that fire watch guards play in case of any emergency, highlighting their responsibilities, training and the benefits they bring to various industries.
Understanding the Role of Fire Watch Guards:
Fire watch guards are specially trained individuals responsible for monitoring and patrolling areas that are at a heightened risk of fire. These areas include construction sites, industrial facilities, high-rise buildings and events with large crowds. Their primary goal is to prevent fires from occurring by identifying potential fire hazards and addressing them before they escalate into emergencies.
Emergency Preparedness and Response:
When it comes to emergency situations, fire watch guards are the ones who spring into action. They are equipped with the knowledge and training needed to respond effectively in high-stress situations, ensuring the safety of everyone involved. Here's how they help in case of any emergency:
Early Detection and Prevention: 
Fire watch guards are trained to identify potential fire hazards such as faulty wiring, flammable materials and other risks that could lead to a fire outbreak. By spotting these issues early, they can take immediate steps to rectify them and prevent a fire from starting in the first place.
In the event of a fire or any other emergency, fire watch guards play a crucial role in guiding people to safety. They are trained to remain calm under pressure and provide clear directions for evacuating the premises safely. This guidance can make a significant difference in ensuring everyone reaches safety swiftly and without panic.
Fire watch guards are trained to operate fire alarm systems and alert emergency services promptly. Their quick response time can mean the difference between a minor incident and a full-blown catastrophe. They are well-versed in using fire extinguishers and other fire-suppression equipment to contain small fires before they spread.
Communication and Coordination: 
During emergencies, effective communication is essential. Fire watch guards serve as a link between occupants, emergency services and building management. They relay vital information to the appropriate channels, helping emergency responders to understand the situation better and respond accordingly.
Fire watch guards are responsible for monitoring fire detection and suppression systems to ensure their proper functioning. If any system malfunctions or shows signs of failure, they take immediate action to rectify the issue, thereby maintaining a high level of fire safety.
Conclusion:
Fire watch guards play an indispensable role in fire safety and emergency response. Their training, vigilance and swift actions can significantly prevent fire-related disasters and ensure people's and property's safety. By identifying fire hazards, assisting with evacuations and promptly alerting emergency services, fire watch guards contribute to a safer environment for everyone. Whether at construction sites, industrial facilities, or events, their presence is a crucial element in preventing emergencies and mitigating potential risks.
So, if you're a business owner, event organizer, or involved in any industry where fire safety is a concern, consider the invaluable contribution that fire watch guards can bring to your overall safety strategy. Remember, in times of crisis, their training and commitment can be the difference between chaos and a well-coordinated, effective response.
Members of the editorial and news staff of the Las Vegas Review-Journal were not involved in the creation of this content.