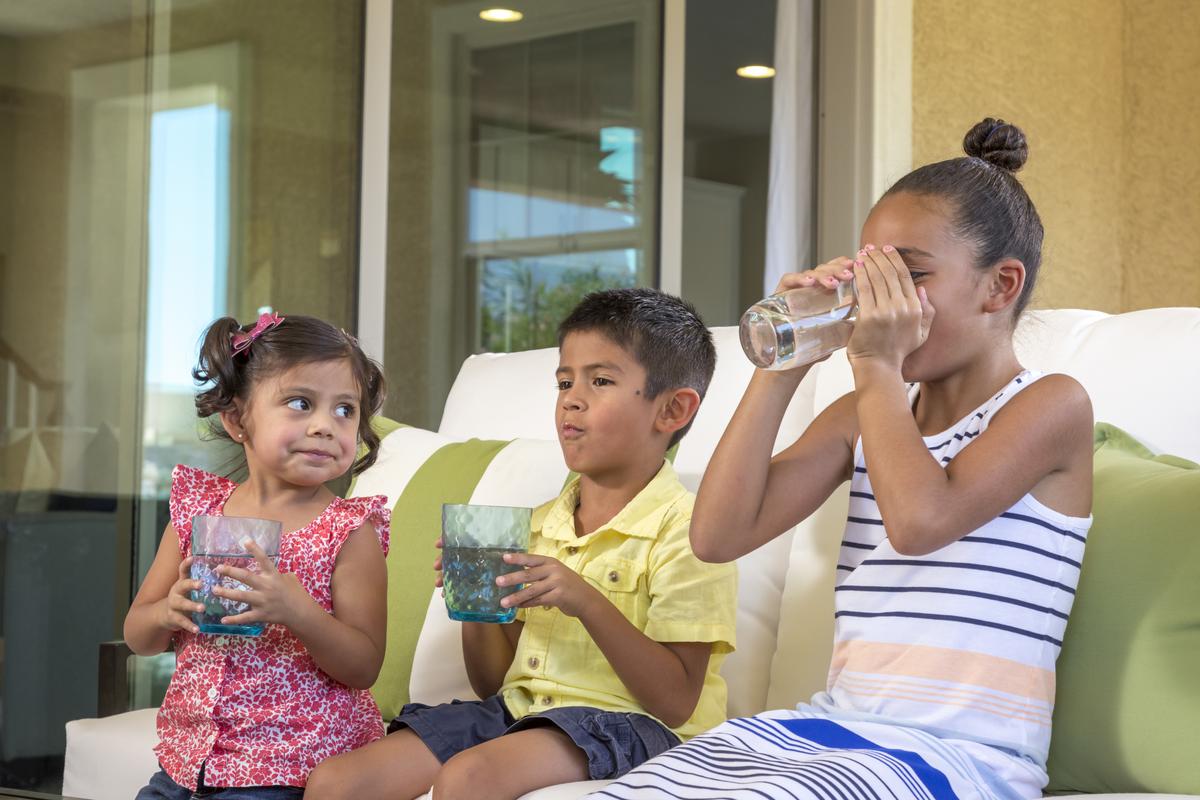 Thirsty? Go fill a glass with water straight from the tap. We'll wait. Because not only is your water refreshing, it's also safe for you and your family to enjoy.
When it comes to the reliability and quality of our community's drinking water, Southern Nevada's tap water meets or surpasses all safe drinking water standards. That's because scientists and researchers with the Southern Nevada Water Authority (SNWA) test your water 300,000 times a year. Not only do they rigorously analyze it for more contaminants than is required by law, but they proactively test for many regulated and unregulated contaminants more frequently and intensively than is mandated. In fact, your tap water meets more stringent requirements than bottled water, is far more sustainable, and contains naturally occurring mineral and electrolytes.
Speaking of bottled water…your tap water's also far more sustainable and more readily available than bottled. And, it has all the minerals and electrolytes people seek in bottled water. Additionally, much of the bottled water on store shelves is sourced from municipal water supplies—in other words, tap water.
While all tap water has a taste, don't confuse taste with safety! The taste of tap water may not appeal to everybody due to dissolved minerals that naturally occur in the Colorado River as it flows from the Rocky Mountains. Those minerals, including calcium and magnesium, make our tap water hard. Meeting strict drinking water standards, the water from your tap poses no health risks. Plus, the minerals it retains keep you hydrated and healthy.
The next time you pour yourself a glass of Rocky Mountain mineral-rich tap water, you can be sure it is safe for you and your family. Cheers to that, Southern Nevada!
Get free information about in-home water treatment and filtration systems and learn simple ways to enhance your water's taste at snwa.com.


Members of the editorial and news staff of the Las Vegas Review-Journal were not involved in the creation of this content.