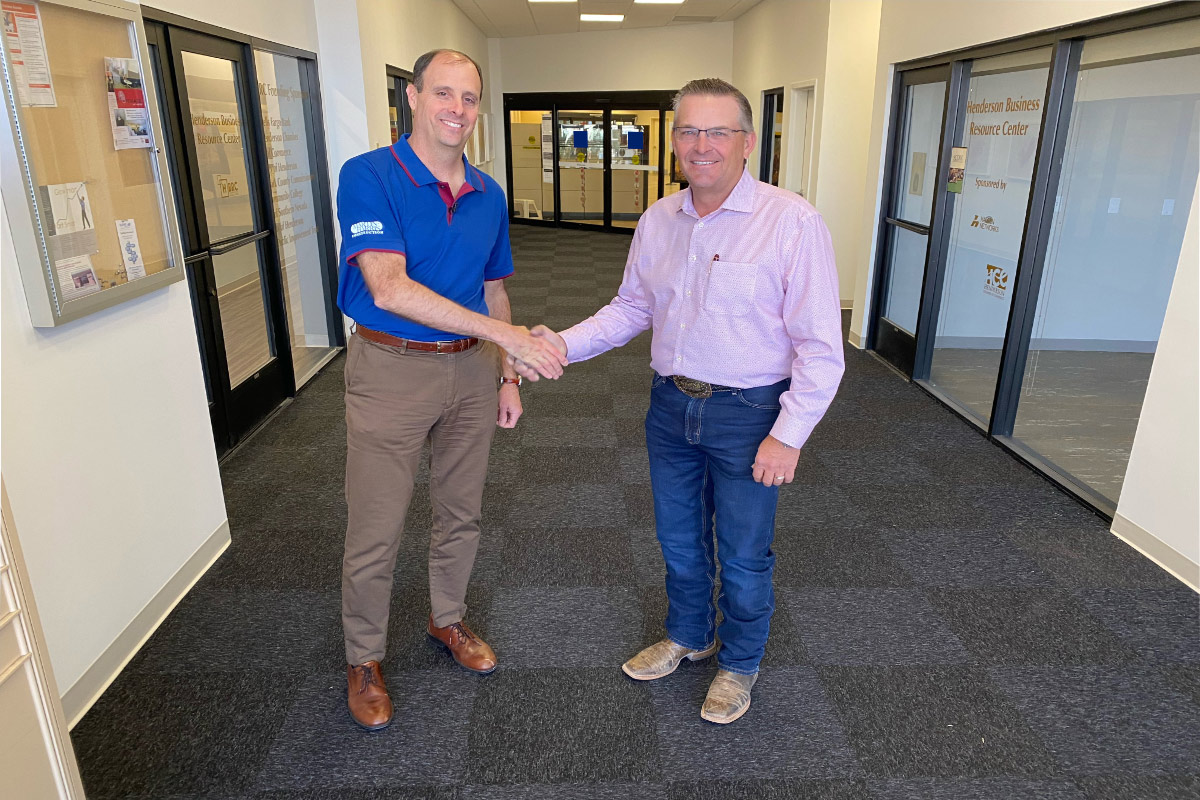 As we settle into 2022, dare I say that some predictability and consistency are on the horizon. These are trends that all members of our community are craving and desperately need. And, as we collectively emerge from the fog of the pandemic, it will become evident that our business community is focused and collaborating in ways never before achieved.
Perhaps, most significant is the focus on our workforce development systems and implementing change that can support economic diversification. We all know the story – another economic downturn reveals yet again the lack of economic diversification across our valley. Gaming and hospitality will always be our bedrock, but we finally have some momentum in growing other industry sectors, with workforce development as the rallying cry. The  workforce landscape is currently shifting as employees have shown a reluctance to return to their old jobs – their old way of life – and are considering new career pathways. It is up to us as a community to create the  opportunities with visionary thinking and strategy. The time is now.
On the regional level, our chambers of commerce, the Las Vegas Global Economic Alliance (LVGEA), local jurisdictions, and other advocacy groups are pulling together to create new workforce development systems supported by our educational system. Work force development is economic development, and the collaborative effort to invoke meaningful and lasting change is underway. Collaborative efforts leveraging the federal U.S. Economic Development Administration, such as the Good Jobs Challenge and the Build Back Better grant programs, will assist us in more rapidly advancing our workforce systems development. Initially, this alliance is focusing on industry sectoral partnerships spanning  advanced manufacturing (led by the Henderson Chamber of Commerce), health care (Vegas Chamber) and information technology (Urban Chamber), bringing together employers and higher education to develop targeted curriculums built around industry demands.
Advanced manufacturing is an employment hub especially deserving of support due to its growth potential for our economy, with average annual starting wages approaching $70,000. These career paths represent true  economic diversification for Southern Nevada, and we must have the trained workforce to fill the positions of this burgeoning sector. There is momentum and employers are relocating to Nevada – companies such as Sunshine Minting from Idaho and the imminent arrival of Haas Automation from Southern California. And manufacturing subcontractors will follow, further adding to this sector's growth. It is a long-haul endgame, but this workforce development effort is creating awareness and will offer solutions to our evolving workforce demands and opportunity to those looking to change career paths.
There are also comparatively small-scale but no less meaningful workforce development projects. Once again, born from a desire for change, entrepreneurs are launching new endeavors instead of returning to old career paths. The Henderson Chamber has rallied numerous corporate partners to remodel its business resource center in downtown Henderson. A project by the business community for the business community, the longest-running business incubator in the state will reopen its doors as Launchpad this spring. With corporate sponsors, including Nevada State Bank, and construction partners, such as Martin-Harris Construction, the dream of entrepreneurialism is thriving. The center will offer 13 all-inclusive private offices and business support services in a collaborative working environment for startup companies. The Henderson Chamber Foundation also offered grants covering six months of rent and operating expenses for selected women-owned, minority-owned and veteran-owned startups. Launchpad will be an enterprising hub of activity in Henderson's bustling Water Street
redevelopment corridor.
It is an enterprising time in Southern Nevada. Let's collectively and collaboratively ride this transformational workforce development wave to make our valley the premier location to do business for employers and employees.  The time is now.
Members of the editorial and news staff of the Las Vegas Review-Journal were not involved in the creation of this content.