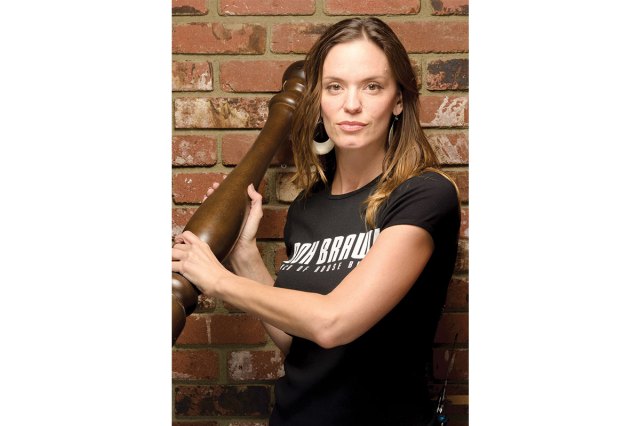 The Back of House Brawl, aka BOH BRAWL, is an underground, late-night chef competition in Las Vegas. If you haven't experienced it, there is still hope for you — but you have to stay up late! (Our next BOH BRAWL is listed
below.)
Here are 10 things you can expect to see at BOH BRAWL
1. Food trucks
If it weren't for food trucks, BOH BRAWL wouldn't have been created. Food trucks act as the arena where the competitions take place, as well as feeding attendees amazing treats through the night.
2. Competitive chefs
There's no shortage of competitive chefs in Las Vegas. However, the competitive nature stems from their passion and love for the art of cooking.
3. Hospitality industry
BOH BRAWL brings together the hospitality industry after work to unwind and cheer their restaurant's  chef to victory, and it brings together everyone to network and socialize.
4. Multiple locations
We are taking BOH BRAWL on the road this season to favorite local locations, including Sparrow + Wolf, Urban Seed, Herbs & Rye and Sand Dollar Lounge.
5. A host who is three sheets to the wind
With that being said, find me, Jolene Mannina of Urban Seed, and introduce yourself! Inside tip: I love Anejo Tequila on the rocks or as a shot if you're taking one with me.
6. Uber or Lyft
We take our drinking pretty seriously, so come strong — and leave your keys at home.
7. Oversized trophy
Our trophy is 3 feet tall this series and can be used as a kitchen tool. Bragging rights included!
8. Donation box
BOH BRAWL supports local charities. Drop a little love in the donation box for The Urban Seed Foundation and help us end food deserts in Las Vegas.
9. Gift local
Look for the ItsOnMe team. They are a BOH BRAWL sponsor, locals and focused on supporting our city and local restaurants. Download their app, and they will even buy you a drink: ItsOn.Me
10. Swag for the cause
Finally, BOH BRAWL T-shirts and hats are on sale. Wear your swag proud! Profits benefit The Urban Seed Foundation.
Six BOH BRAWLs are scheduled. The full lineup is at BOHBRAWL.com and UrbanSeedInc.com. The next BOH Brawl at Sparrow + Wolf (4480 Spring Mountain Road in Chinatown) on Saturday, Sept. 16, starts at 10 p.m., but the competition doesn't begin until after work at 1 a.m. See you there!