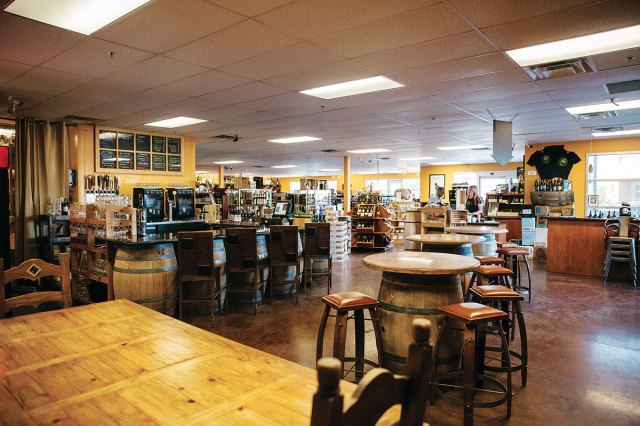 Owners Issa and Nura Khoury celebrated the 13th anniversary of their business, Khoury's Fine Wine & Spirits, on Saturday, and the husband and wife shared 13 fun facts about Khoury's:
Khoury's Fine Wine & Spirits is a locally owned business.
Khoury's specializes in limited-production wine, spirit and beer labels.
The business has a serving bar and seating area inside the shop, where customers can order wine by the glass or choose from 11 craft beers on tap.
Customers can sit and relax in a seating area and are encouraged to walk around with their drinks and explore the shelves.
Khoury's hosts an annual Halloween costume party where custom beers from local breweries are served from real giant pumpkins.
Khoury's host a weekly wine tasting Thursdays where winemakers, winery owners, importers, and suppliers stop by and talk about their wines.
A weekly beer tapping party Wednesdays features specialty kegs from breweries all over the world, but with a focus on local breweries.
Khoury's hosts several charity events each year, including St. Baldrick's Foundation, Nevada S.A.F.E. House and The ALS Association, Nevada Chapter.
Local food trucks are onsite Wednesdays and occasional Fridays.
Khoury's has a covered outdoor patio area for guests to enjoy the weather.
Complimentary Wi-Fi is available to guests.
Card and board games at Khoury's include Monopoly, Jenga, Battleship, and Cards Against Humanity.
Khoury's loves supporting other local businesses, so, along with beer, vodka, moonshine and rum, it also sells locally produced popcorn, jerky, chocolate, and coffee.
Khoury's Fine Wine & Spirits, 9915 S. Eastern Ave., in Las Vegas. (702) 435-9463; KhourysFineWine.com.