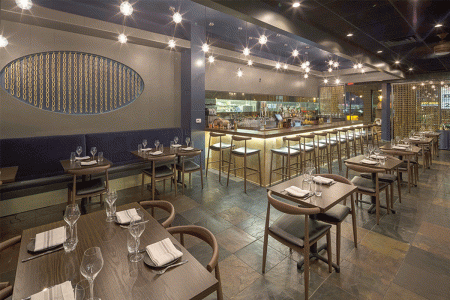 John Anthony, general manager of Sparrow + Wolf, shares his ideal evening at the new, award-winning restaurant in Chinatown:
Describing only three must-do's for Sparrow + Wolf is like asking me to name a favorite child. Lucky for me, Aria is my only child, so she wins automatically.
My evening would consist of a late-night Dine and Drink beginning with our Spring Mountain Sour cocktail. Suntory Toki Whisky blends seamlessly with freshly squeezed yuzu and lemon, as beet and plum wine foam races to the bottom of the glass.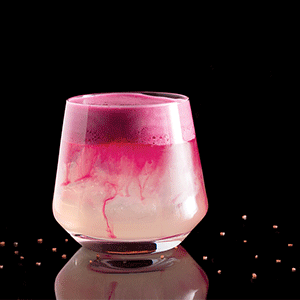 The first bite is our perfect bite, the single bite that embodies the essence of Sparrow + Wolf. Our Chinatown Clam Casino consists of minced clam, shitake mushroom and Lap Cheong married with house-made hollandaise. Baked warm and finished with fresh uni, balance is achieved as the kiss of the ocean flirts playfully with the subtle-sweet of the hollandaise.
Sparrow + Wolf's late-night burger follows and fulfills my appetite, palate and soul. This evening, the burger feature is a prime grind of chuck, short rib and brisket laced generously with Italian summer truffles. The subtle perfume permeates the air, and my intoxication is complete with molten Burrata, sharp arugula and house-made brioche.
Knowing this guilt-ridden happiness is only available after 11 p.m. somehow makes it taste even sweeter.