September is National Shake Month, and, since we're in Las Vegas, we have to kick it up a notch (thank you, Emeril) by adding spirits to the creamy dairy concoctions. Here are three places on the Las Vegas Strip to get your boozy shake fix: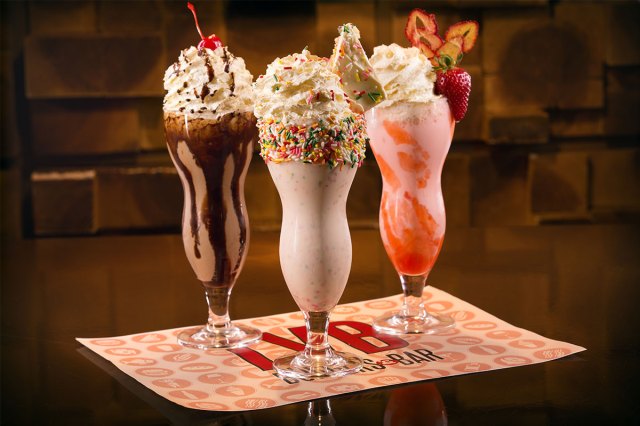 BURGER BAR
THE SHOPPES AT MANDALAY PLACE
Celebrated French Chef and DJ Hubert Keller's eatery is a burger Mecca, of course, but don't forget the decadent shakes at $10.75 each: French Kiss, Irish Coffee, Mint Chocolate Chips and Chocolate Cowboy. Burger Bar also
features The Ultimate Build Your Own Milkshake Experience with 15 liquor options.
LV BURGERS & BAR
THE MIRAGE
The spiked milkshakes menu features Birthday Shake, Salted Caramel, Irish Coffee, Jack's Snickerdoodle, Mint Chocolate and Rum in the Coconut, and each is $14.
HOLSTEINS SHAKES AND BUNS
THE COSMOPOLITAN OF LAS VEGAS
Holsteins' Bam-Boozled Shakes were created by Corporate Pastry Chef Rebecca Bills and are $15 apiece: Frozen Grasshopper, Campfire Smores, Cookies & Cream, Drunken Monkey, A-Chocolypse Now and The Fat Boy