The new restaurant Robert Irvine's Public House at Tropicana Las Vegas hosted Creekstone Farms' Cure Camp: The Craft of Butchery & Charcuterie last Monday, Sept. 11, and Tuesday, Sept. 12.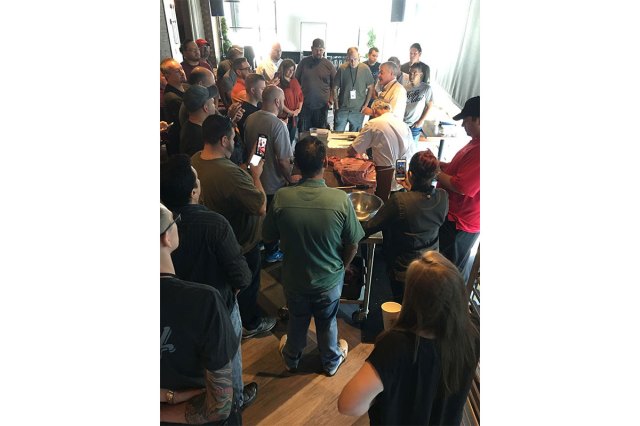 The two-day camp on the Las Vegas Strip was presented by US Foods, Outwest Meats and host chefs Robert Irvine, Darryl Moiles and Scott Green. A recap of the itinerary:
Monday, Sept. 11
Seaboard Pork Breakdown (all pork butchery, fresh sausages, terrine)
Mountain States Rosen Lamb Demo (breaking down of whole lamb, Merguez sausage)
Seminar (craft of fermentation, salumi and charcuterie)
Blood Sausage Demo (blood sausage breakdown)
Mary's Chicken Demo (chicken breakdown)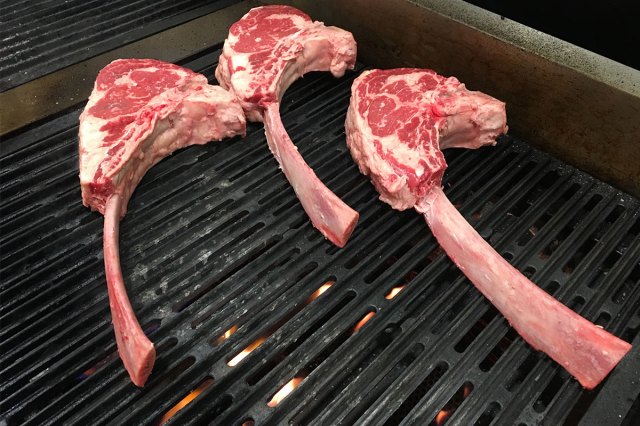 Tuesday, Sept. 12
Creekstone Farms Beef Breakdown (breakdown of beef products)
Seminar (craft of dry- and wet-aging beef)
Hudson Valley Duck Demo (duck breakdown)
Strauss Veal Demo (veal breakdown)
Seminar (craft of whole muscle curing)
The Wonders of Salt by Mark Bitterman
The Making of Prosciutto di Parma by Francesco Lupo
Happy Hour (Buffalo Trace, Rappahannock River Oysters, Tenaya Creek Brewery and Prosciutto di Parma)
Family Dinner hosted by Irvine, Moiles and Green and featuring Elk Cove Vineyards, Breckenridge Distillery and Olinda Olives
"Cure Camp was an incredible experience for Robert Irvine's Public House. We had a great turnout from the Las Vegas chef community," summed up Scott Green, Executive Chef at Robert Irvine's Public House.
"It was great to see so many Las Vegas chefs who are passionate about their craft and the art of butchery. We couldn't have been happier about the entire program and look forward to hosting it again."