DW Bistro's
Absolut Paradise
Absolut Vodka, Revel Stoke Pineapple Whiskey, Strawberry, Basil, Lime, Ginger, Pineapple and Orange Juice.
Sparrow + Wolf's
JUMP THE SHARK
Plantation Pineapple Rum, Peanut-Infused Bourbon, Banana, Lime and Mint.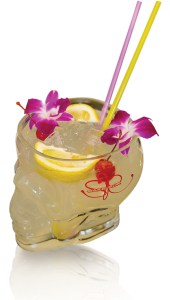 Sake Rok
NIKKO PUNCH BOWL
Bacardi Pineapple Rum, Giffard, Banane du Bresil, Grand Poppy Seed Liqueur, Fresh Lime and Pineapple Juice.