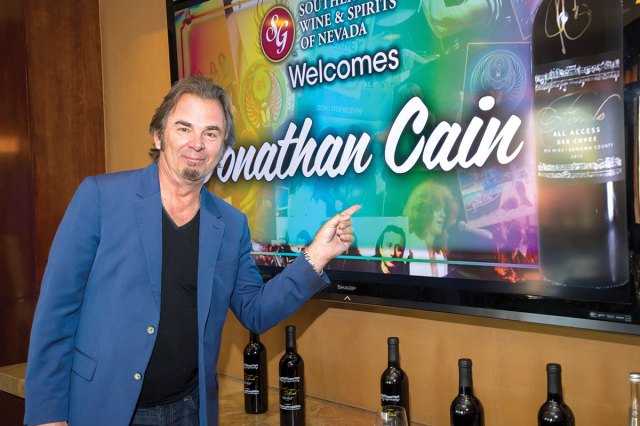 New Rock and Roll Hall of Fame musician and singer-songwriter Jonathan Cain of Journey, Bad English and The Babys fame has another passion — wine — and, in a partnership with De La Montanya Winery & Vineyards in Healdsburg, California, the duo via the company Finale produces ultra-premium Chardonnay, Pinot Noir, Cabernet Sauvignon and Red Blends.
On Thursday afternoon, Southern Glazer's Wine and Spirits hosted a luncheon to celebrate rock star Cain and Finale. Cain chatted post-luncheon:
What has it meant to you to launch your own line of successful wines?
It's a passion of mine that I've had since the 1980s when I first moved to Northern California and experienced Sonoma and Napa Valleys, and I made it my business. To be so close to something so sacred like Sonoma and Napa, these two vineyards, I learned and learned and learned so that someday I would have a brand that would be successful.
It's been a long journey, if you will, to get recognition and also to perfect a label and a brand that represents who I am. When it comes to wines, these wines reflect the kind I like to drink. I'm a big fan of wine and love Sonoma and Napa. We're representing a lot of hard work and a passion.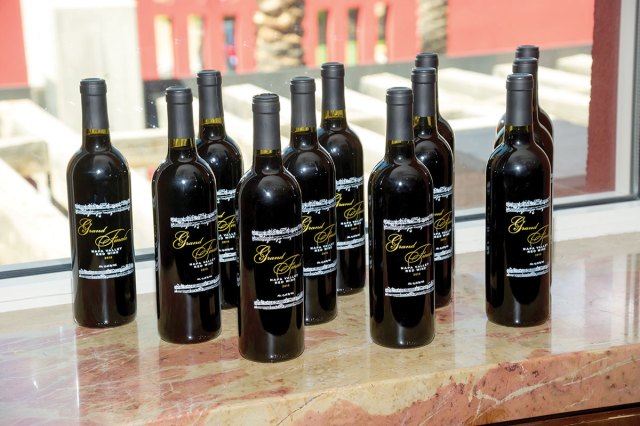 What is the biggest lesson that you've learned in the wine industry?
This business is about relationships, and without relationships, there are no bridges. There is no success. It's keeping those relationships healthy and connected to be a success. Relationships take work. It's like the golden secret for any business success.
What are one or two go-to wines for Jonathan Cain?
That's a good question (laughs). I'm a big fan of Pinot Noir.
And congratulations on your induction into The Rock and Roll Hall of Fame on April 7 with Journey. What does it mean to you after more than 35 years with Journey?
It puts a feather in the cap. Journey mattered no matter what the critics said. We made the music, and the fans prevailed in voting us the No. 1 band to be inducted among five bands. We got in our first time, which is very rare. We recognize that it's a testimony to our music and the fans and the business who lifted us up and put us in that place. It was a recognition to us that Journey music matters.
Benoit Cornet, SGWS executive chef, created a beautifully presented four-course lunch, with Finale wine pairing, in honor of Cain that incorporated the latter's music: "Any Way You Want It" Maine lobster salad with Finale 2012 Bellezza Chardonnay (Russian River Valley); "Wheel in the Sky" porcini mushroom risotto with Finale 2011 Pinot Noir (Sonoma Coast); "Separate Ways" Colorado lamb served two ways with Finale 2008 Cabernet Sauvignon (Napa Valley); and "After All These Years" parmigiano reggiano with Finale 2008 Red Blend (Napa Valley).
Michael Severino, SGWS General Manager of Special Events and host of Thursday's luncheon, summed up, "These wines are made with heart."