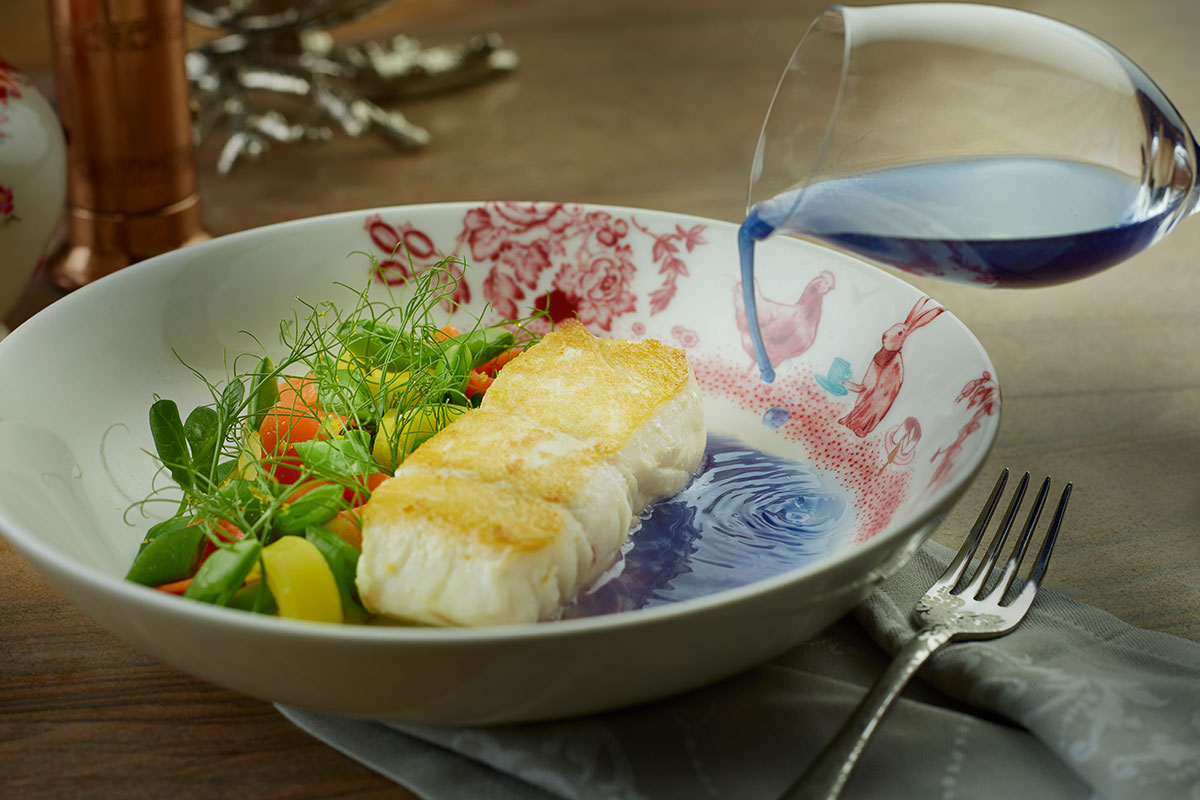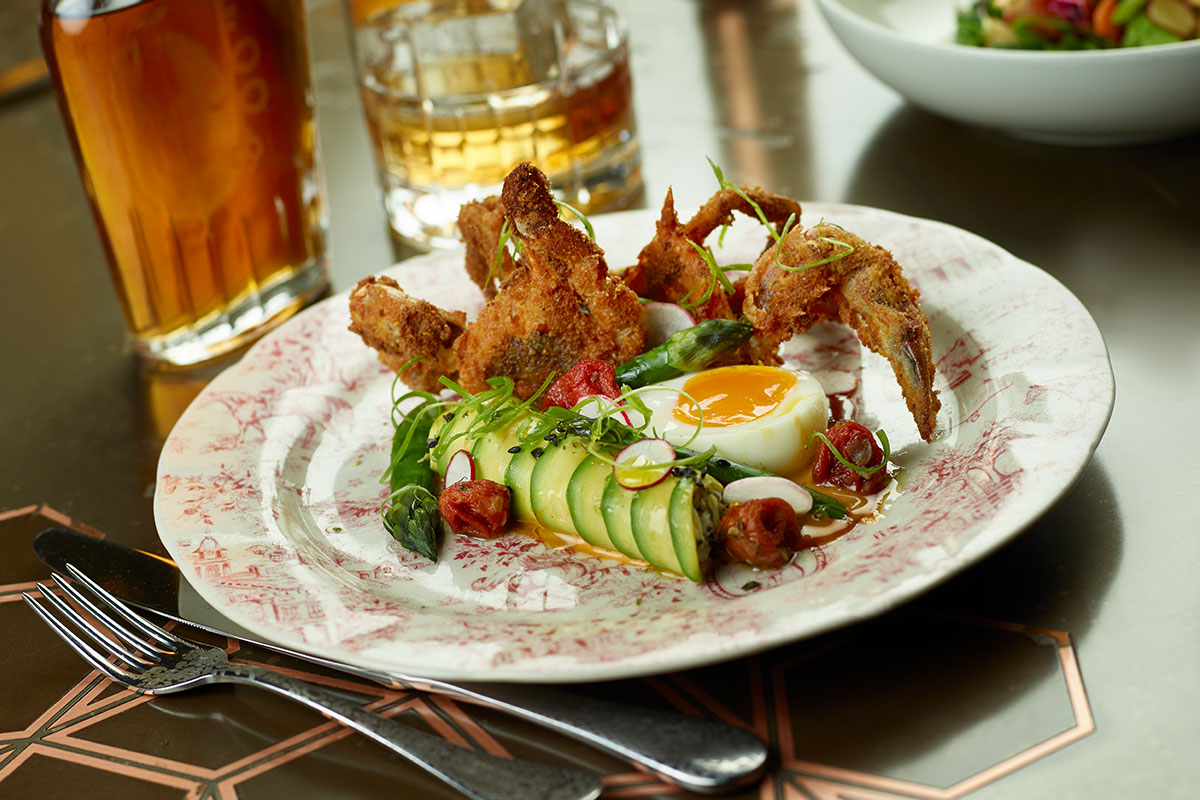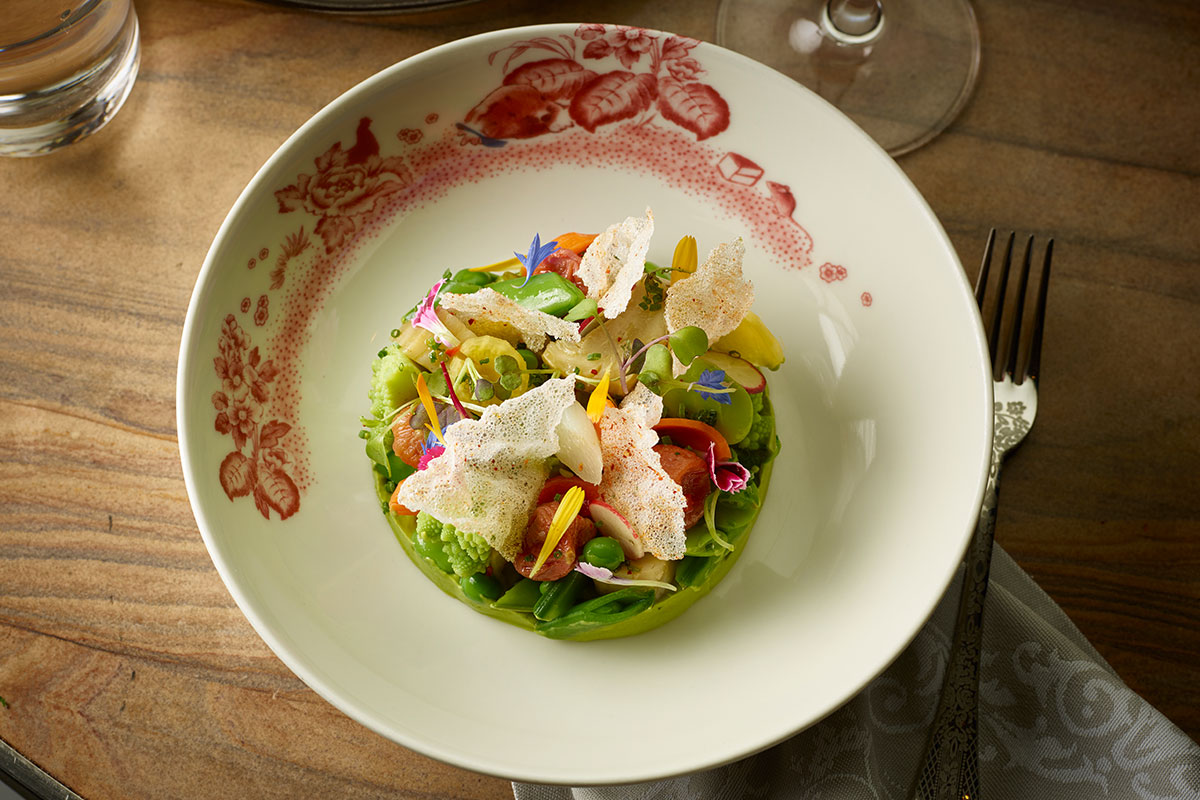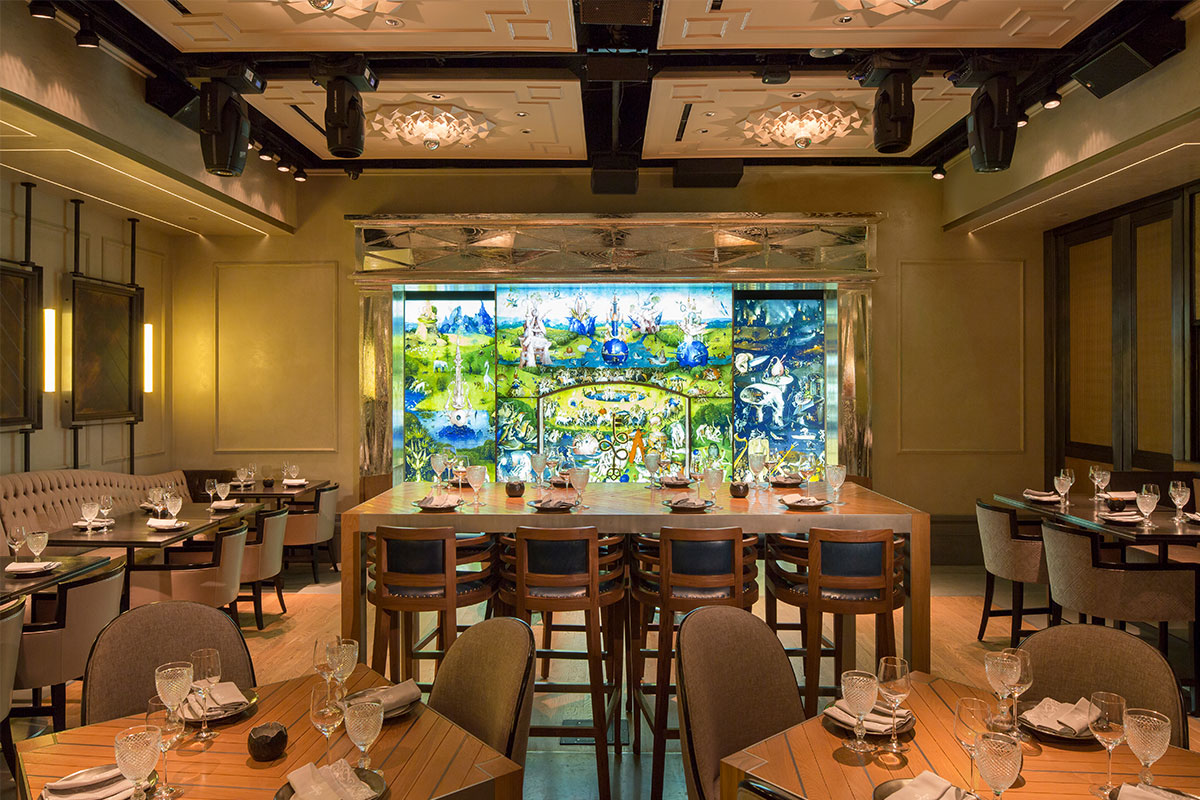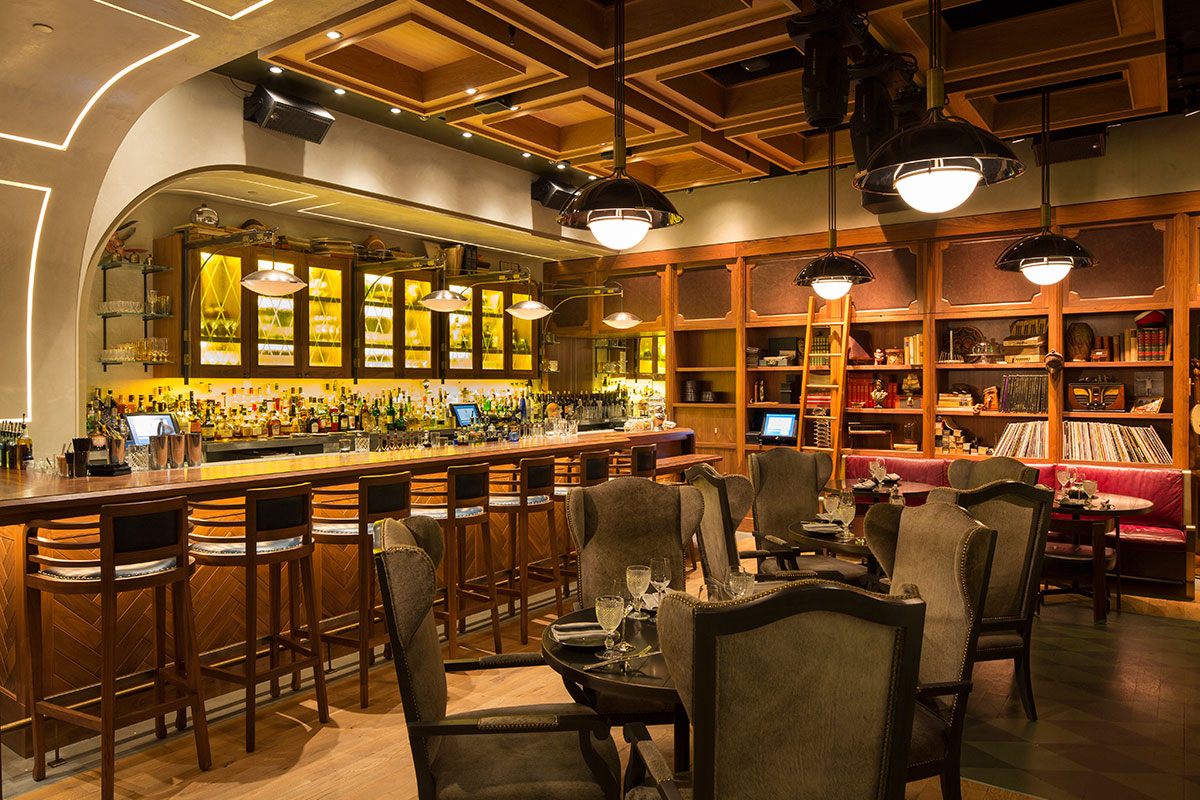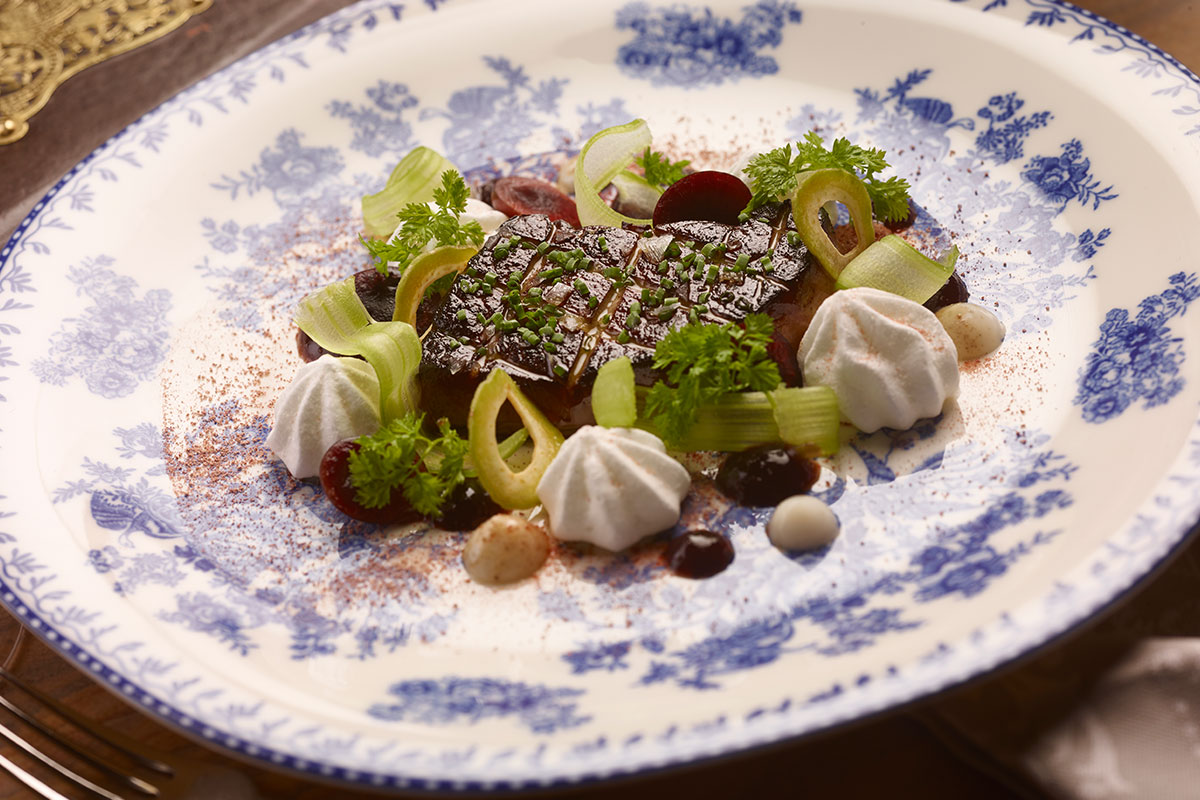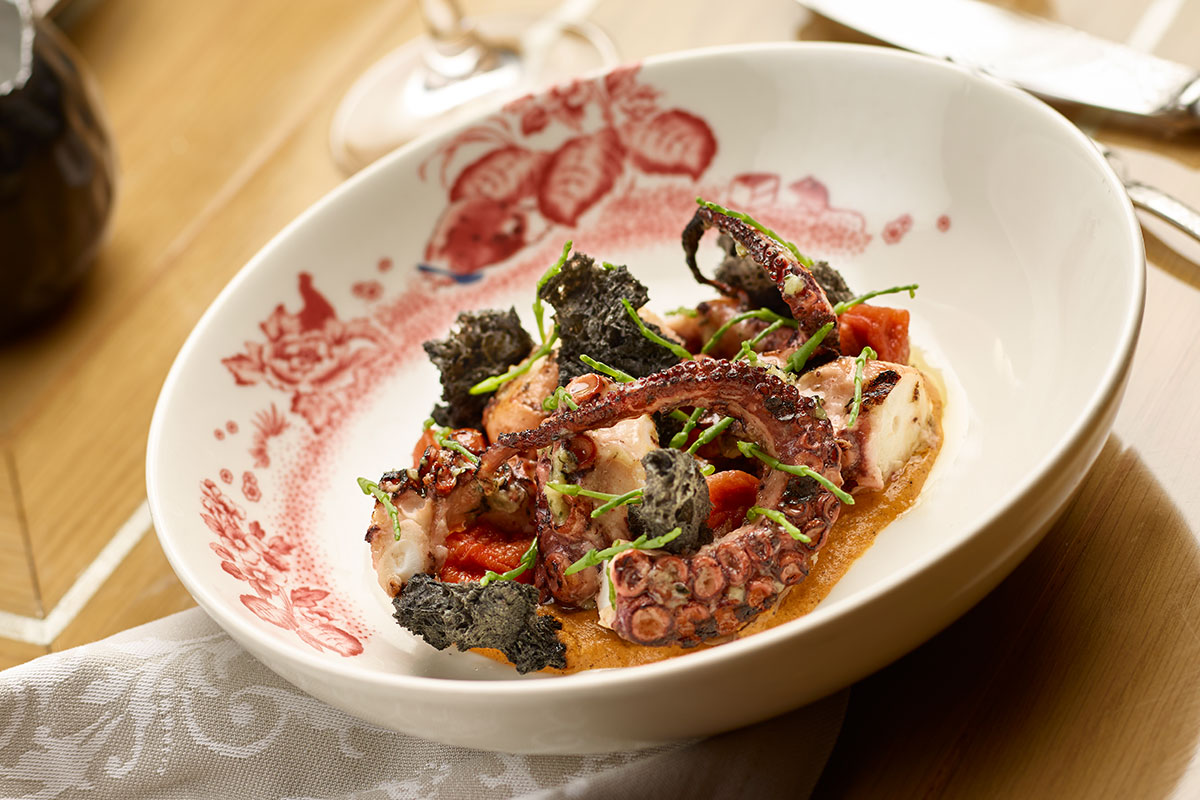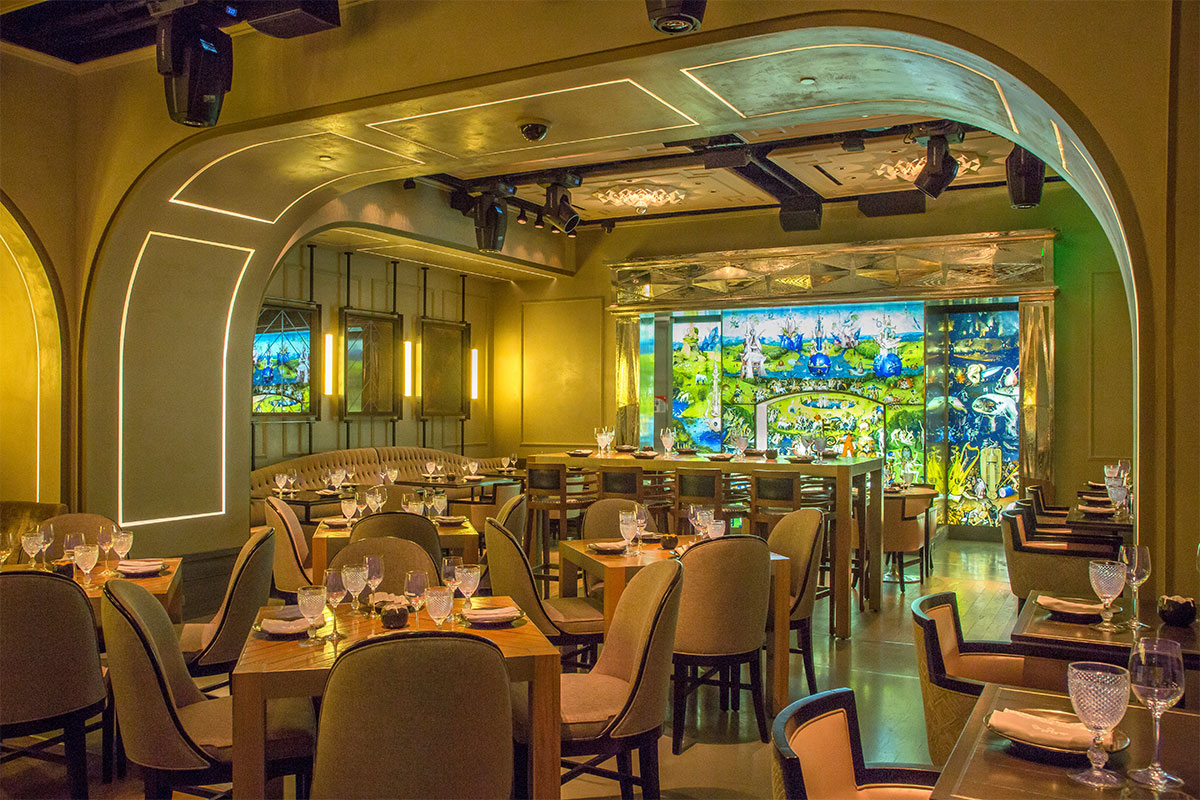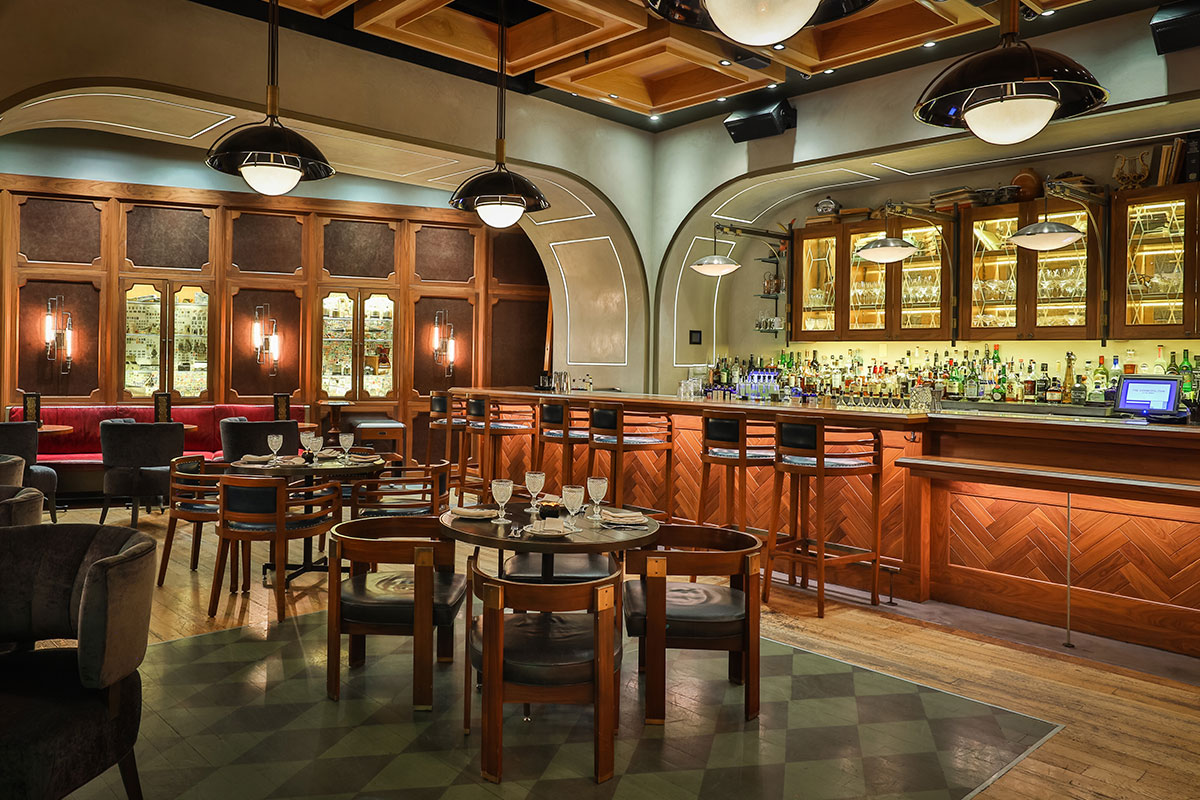 Rose. Rabbit. Lie. and its executive chef, Steve Gotham, are hopping into fall — and that's no lie — with fall menu additions: heirloom tomatoes, chilled Hudson Valley foie gras, sea scallops, loaded baked potato "rosettes," braised heirloom kale, coconut creamed corn, smoked pork belly, pan roasted branzino and sole Meuniere.
Furthering the elegant and playful environment of The Cosmopolitan nightspot on the second floor near the buffet Wicked Spoon, Rose. Rabbit. Lie.'s menu includes the sections titled Begin at the Beginning, Down the Rabbit Hole, Curious Appetites, Pearls for a Spoon and Social Feasts. Gluten-free and vegan menus also are available upon request at RRL.
Of culinary note during an elegant, recent dinner at RRL: Charred octopus, French onion soup popovers, a 24-oz. porterhouse steak perfect for sharing, king crab pasta and shrimp scampi. RRL signature dishes include Wagyu steak tartare, crab Louie, crispy oysters Rockefeller, short rib Stroganoff, Alaskan halibut, caviar tacos and beef Wellington ($275 under Social Feasts).
Of musical note at RRL: The fabulous Las Vegas divas Mikalah Gordon of "American Idol" fame and Skye Dee Miles, and more, entertain from 7 p.m. to midnight Wednesdays through Saturdays.
Gordon and Miles work and walk through the room, so don't be surprised if the fine food and cocktails, singers and you share the spotlight.
More: (702) 698-7440
CosmopolitanLasVegas.com