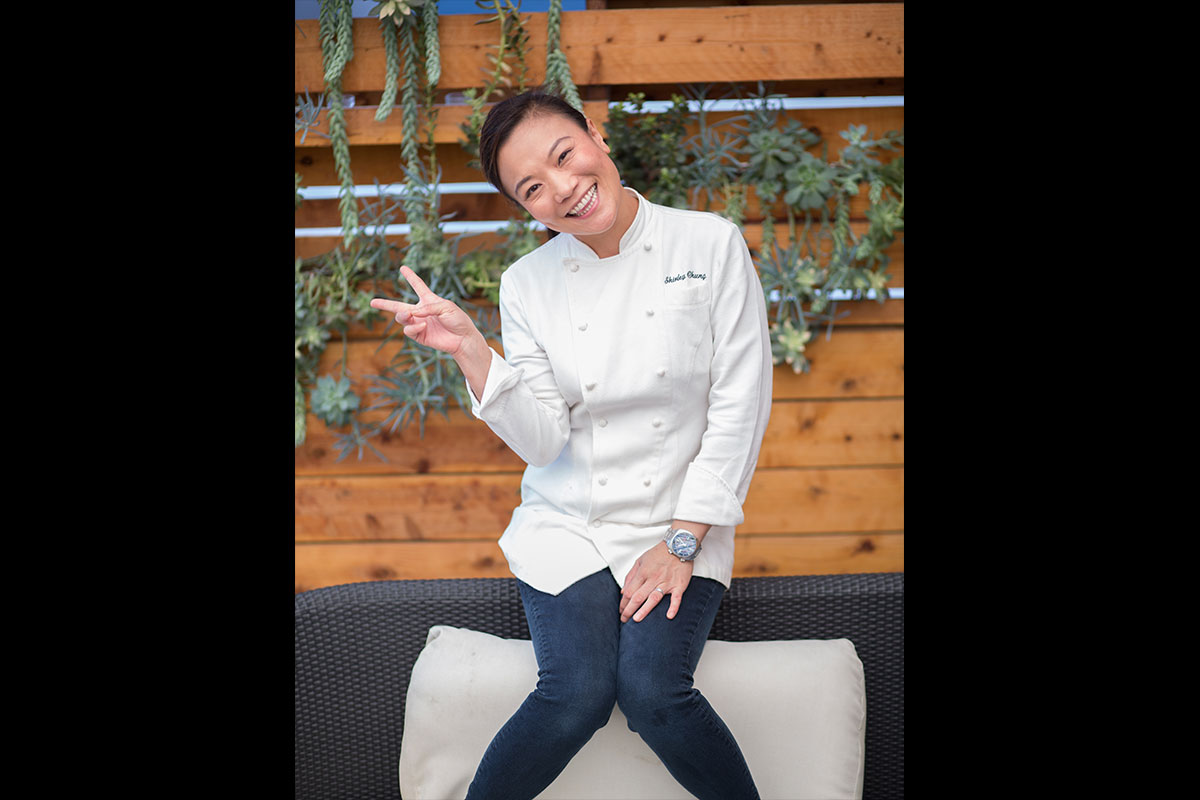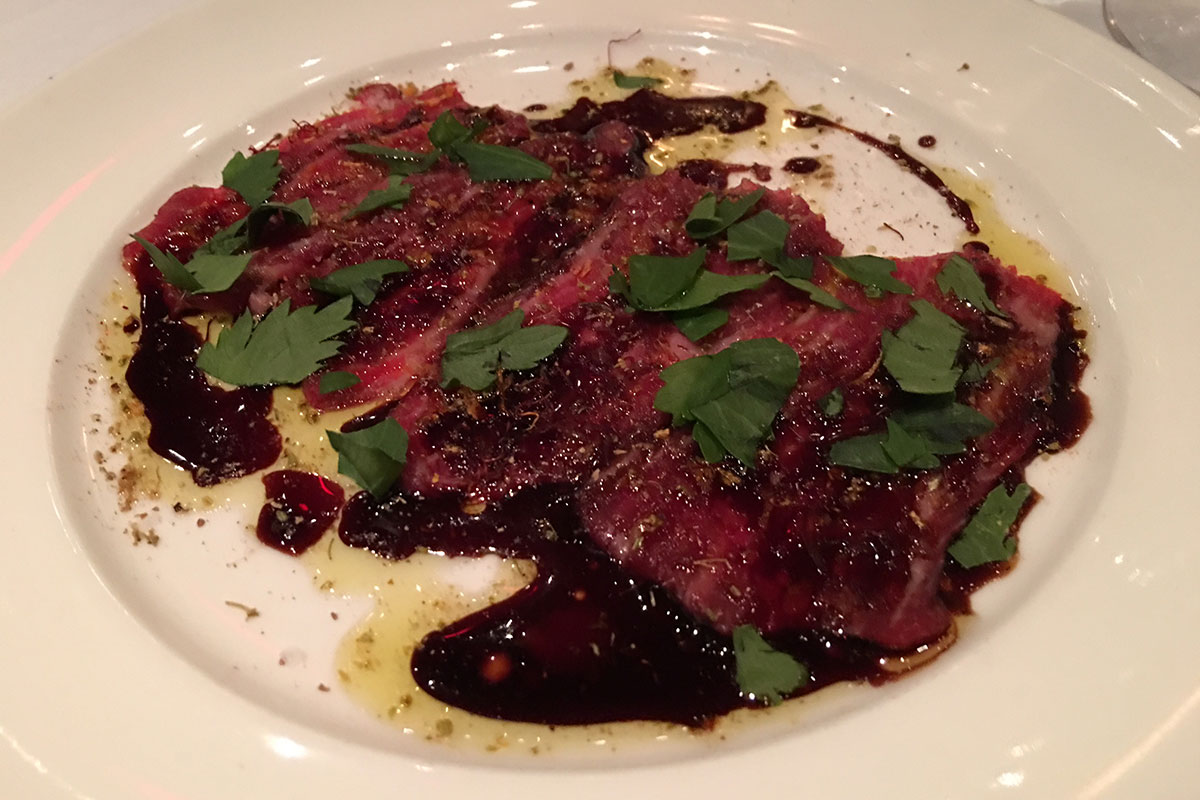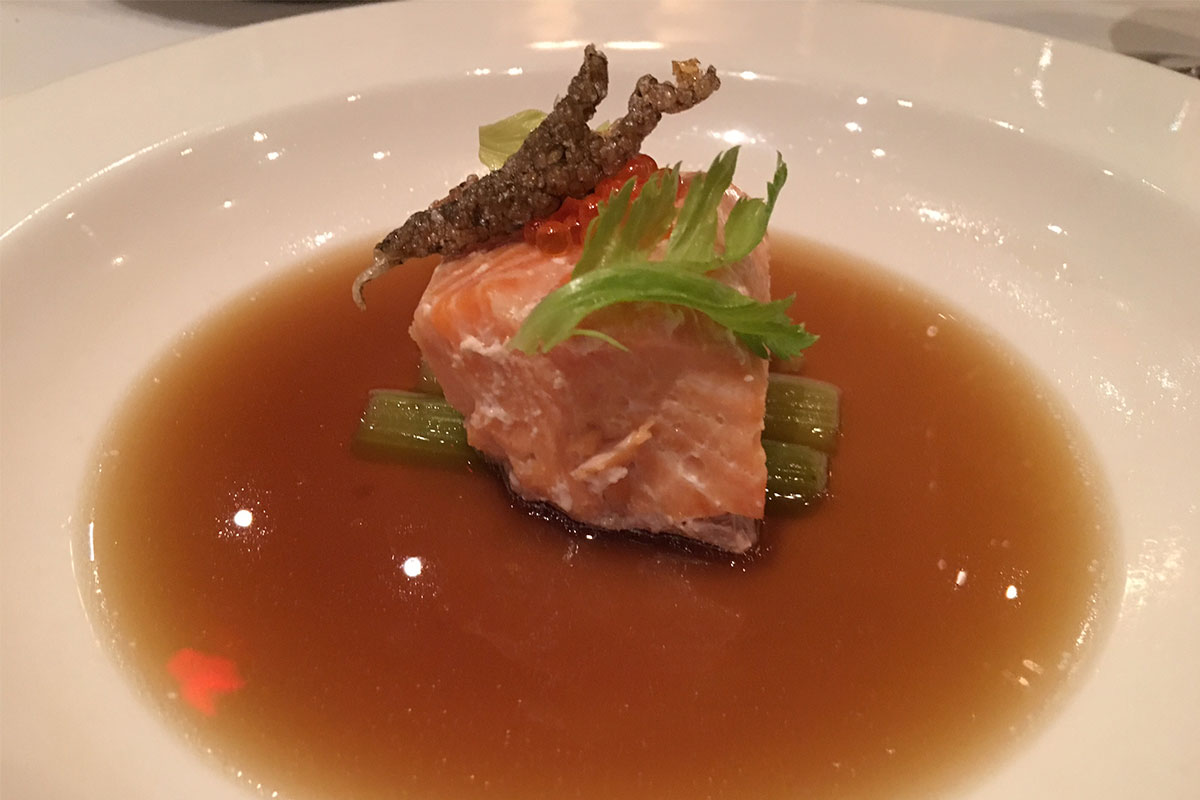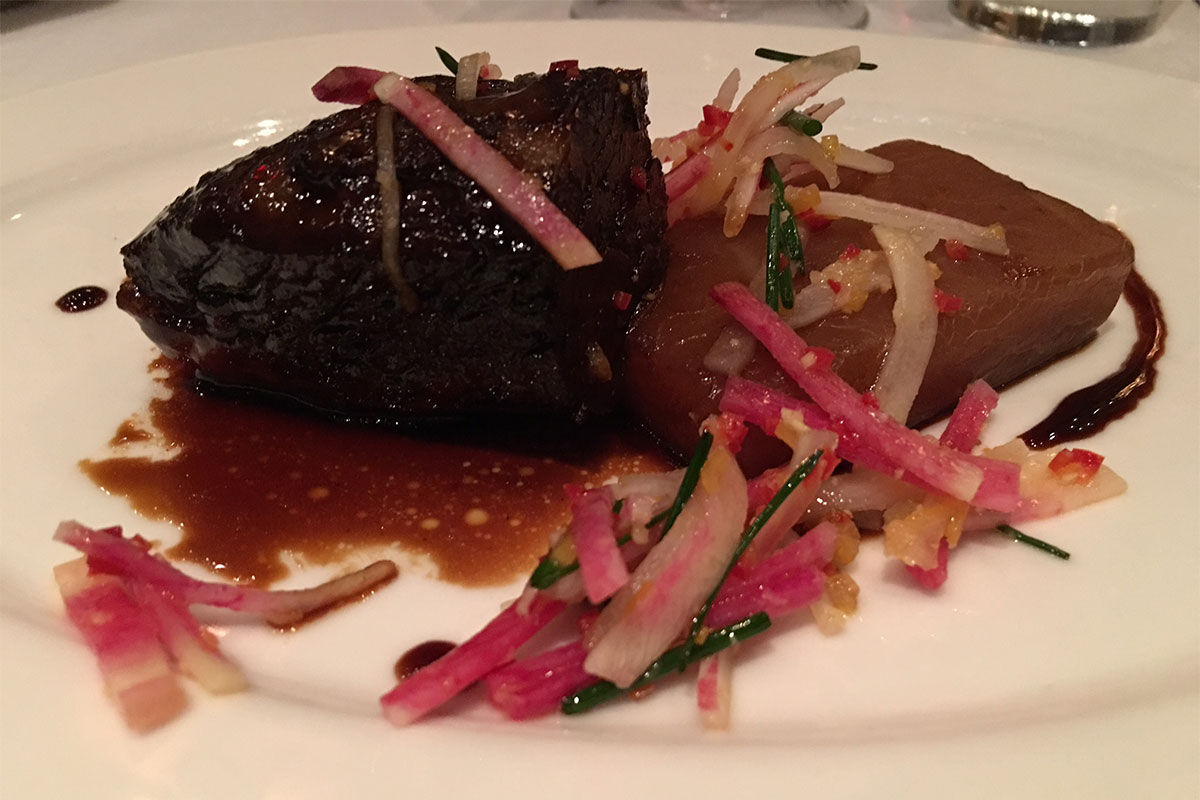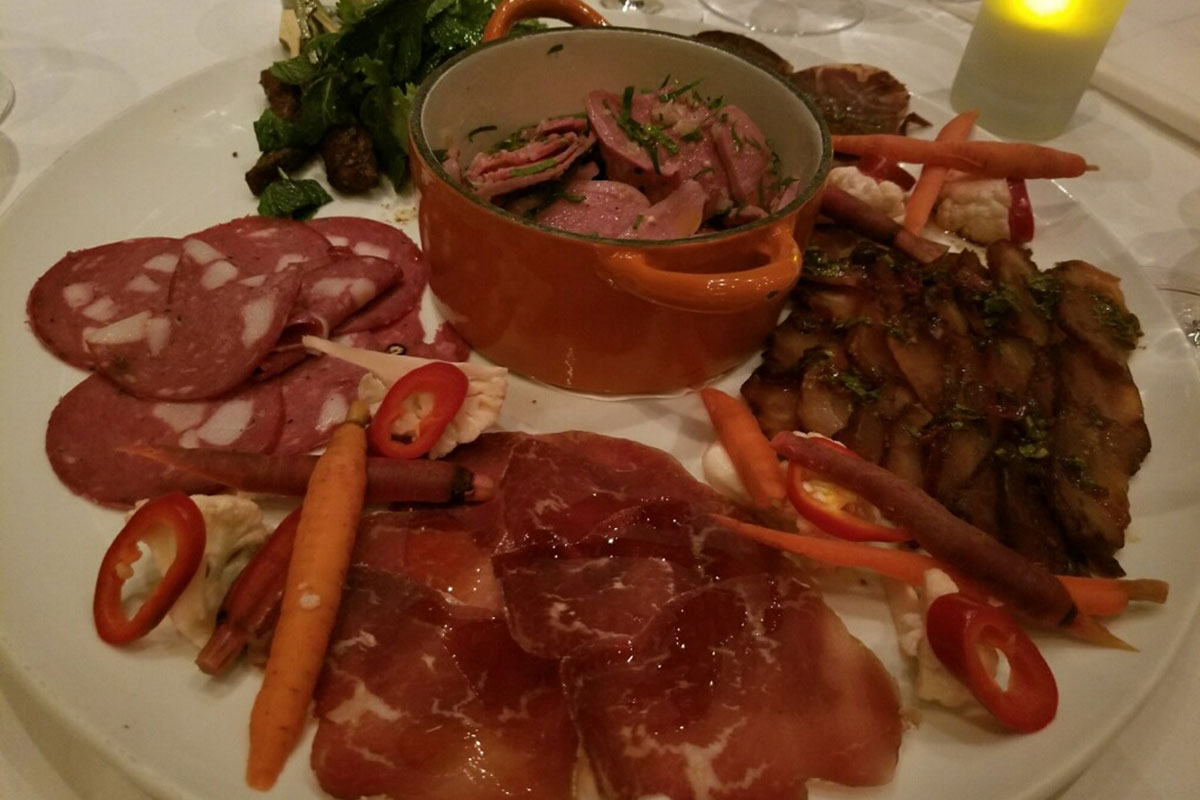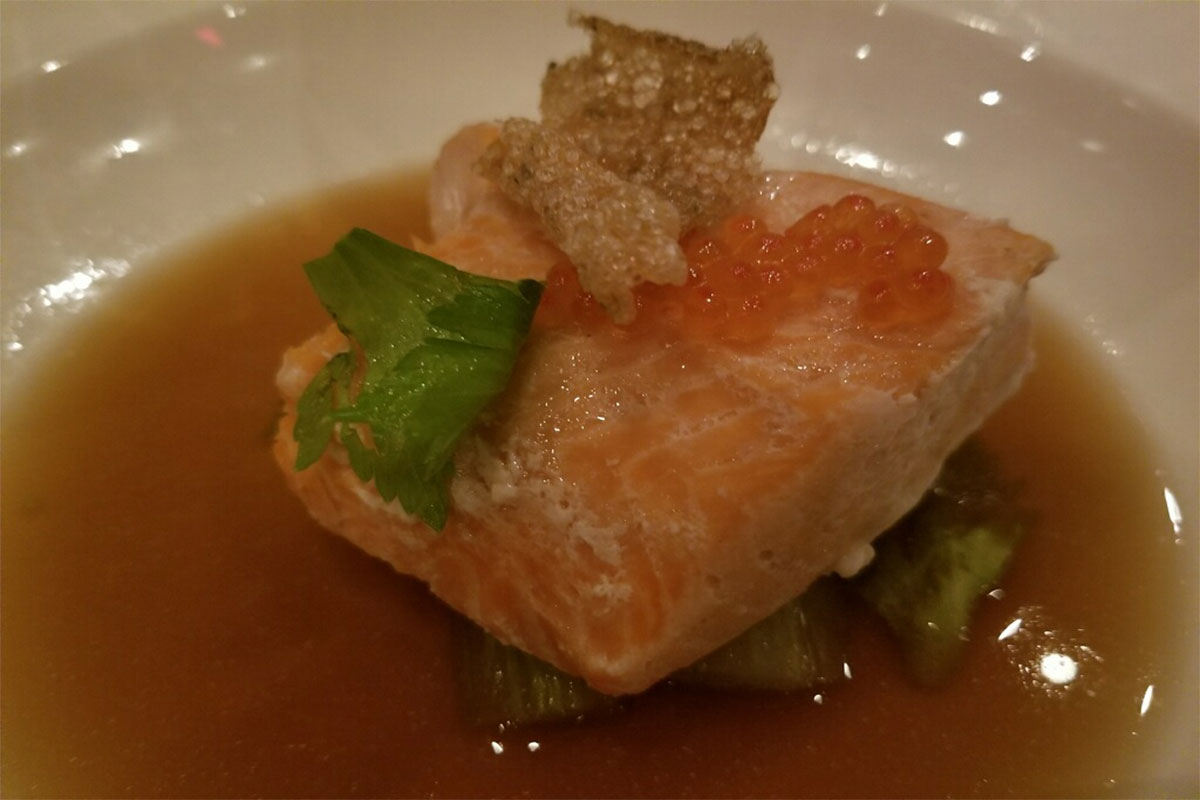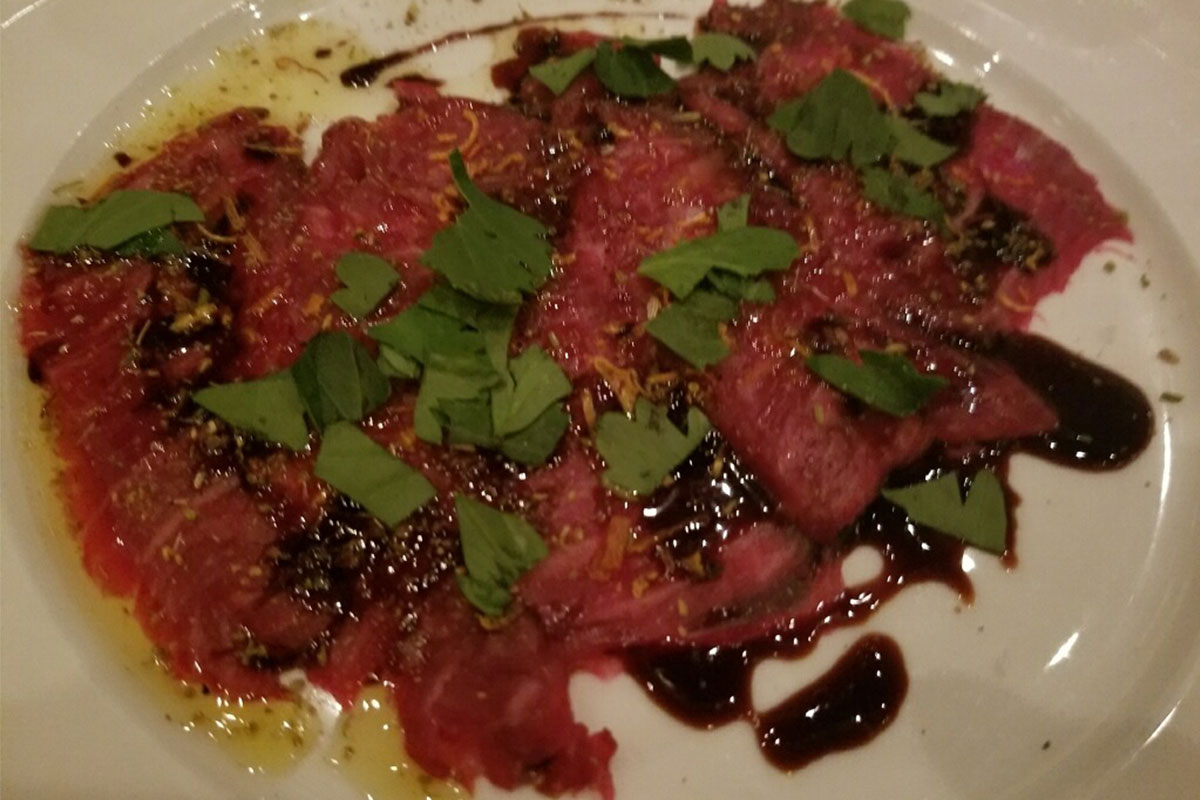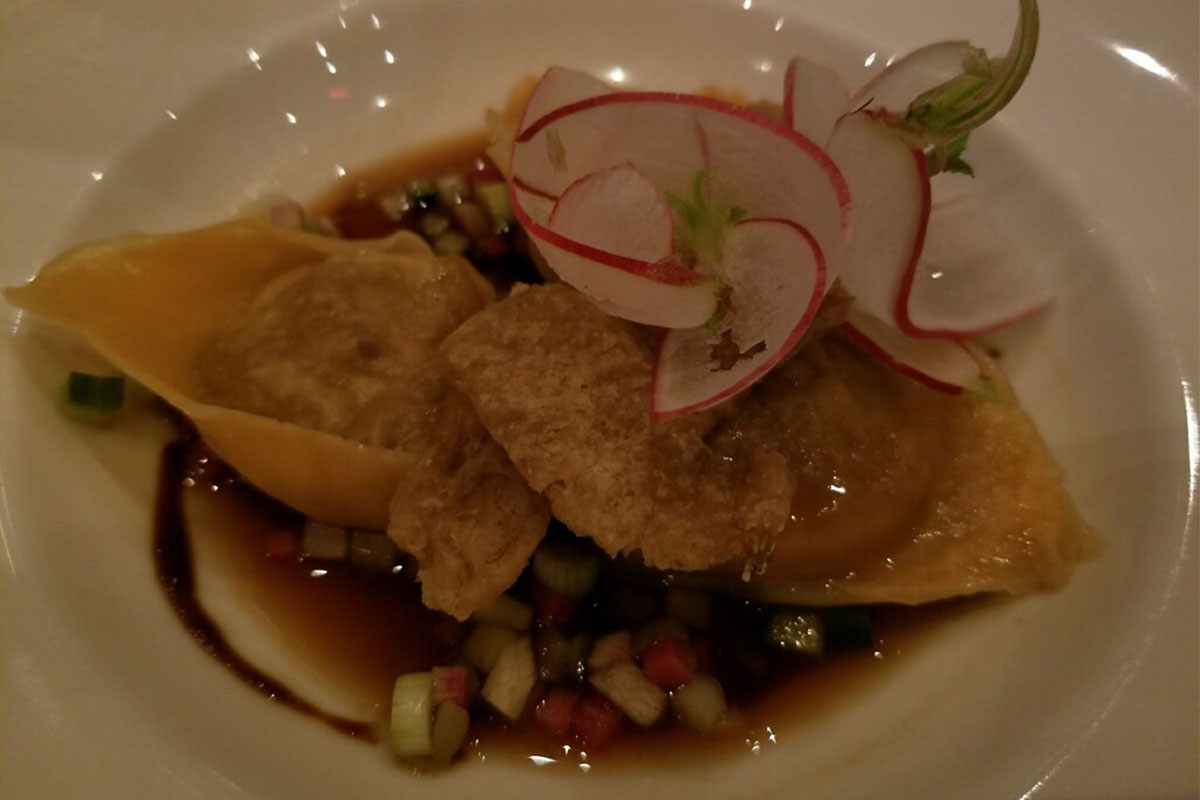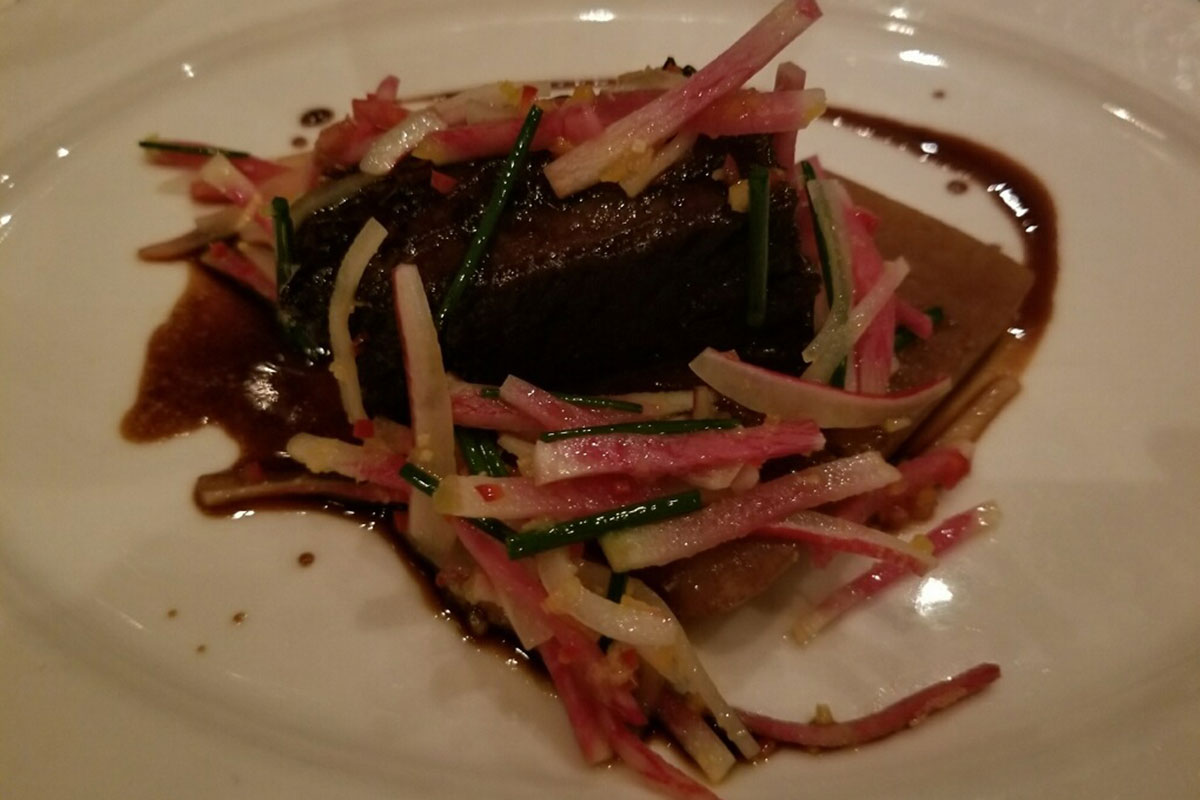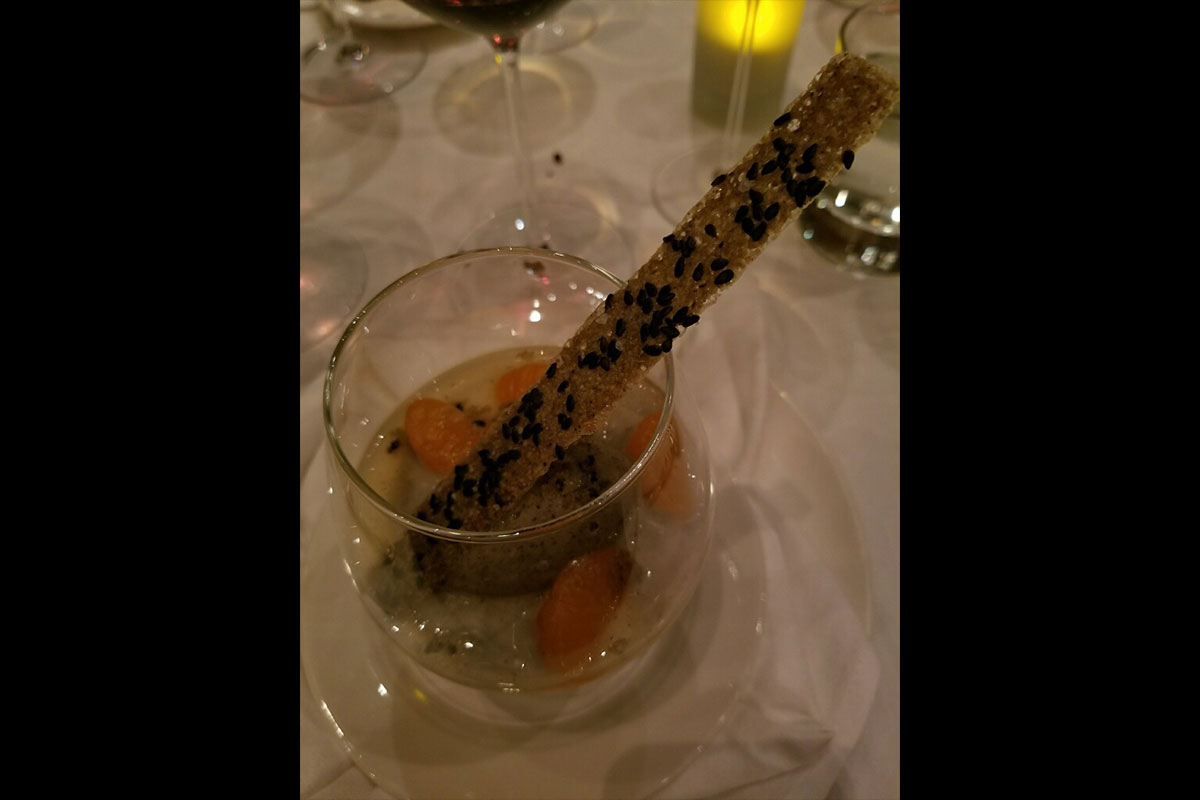 Chef Shirley Chung, "Top Chef" finalist in Seasons 11 and 14, and Chef Zach Allen of Batali & Bastianich Hospitality Group hosted the Guest Chef Dinner last Sunday at Carnevino Italian Steakhouse at The Palazzo. The divine, multi-course meal by the dynamic duo, part of Carnevino's opening team in 2008, was complemented by stellar wine pairings by Kirk Peterson.
The adventurous and magnificent Marco Polo culinary tour from Italy to China featured Italian and Chinese meats, scallion pancakes, carta dimusica, beef heart spiedini, beef carpaccio, ocean trout, Beijing duck wonton, Huang Jiou and Averna glazed short rib and tofu panna cotta. The energetic and passionate Chef Chung chatted post-dinner:
How does it feel to be back in Las Vegas at a restaurant that you helped open in 2008?
I started working on Carnevino at the end of 2007 and rolling into New Year's Eve. Carnevino is my first chef position; I was a sous chef. I've opened other restaurants in Las Vegas, but Carnevino will always be super special to me because I was opening chef and helped with everything from the dry-aged program to new menu items.
Nearly 10 years later, there are still five to six items on the menu that were my creation. It's a homecoming. I'm really happy that I'm here and cooking with all of my best friends. It has been such a great time the last two days.
How did you plan tonight's extravagant Marco Polo culinary tour?
My recent travels inspired me, and I'm working on two new restaurant concepts in downtown Los Angeles right now. One is a modern Chinese supper club with Beijing duck. I want to present more authentic dishes. I feel extremely inspired, and that's why Beijing duck wonton is on the menu tonight. I'm known for using Huang Jiou black vinegar, too.
What is keeping you busy right now?
My focus is definitely on my two restaurant projects in downtown L.A. The other is an oyster bar with Chinese snacks, and it's a long time coming. It's our first business without investors and partners. My husband and I look at these two restaurants as if they're our children. I hope that it's a good labor!
You have an extensive background in Las Vegas. What has been one of your favorite experiences here?
My favorite part of Las Vegas is Red Rock. I'm very outdoorsy. I used to be a beach and ocean person. Now I'm a hiking and mountain girl. In terms of cooking, Carnevino has been my favorite experience. I helped open Bouchon here, and Mark Hopper and Thomas Keller will always be mentors — they gave me so much knowledge. But Carnevino has been one big family; it is really special to me.
What is one of the biggest lessons that you learned from competing on "Top Chef" twice?
The biggest lesson I learned is that there are different ways of winning. Yes, you can win a title, but you also can establish your brand. The second time around, I strictly cooked Chinese American food because I really wanted to be the next great Chinese American chef.
What is your go-to meal when you want to treat yourself?
My guilty pleasure? Tacos! Oh my God, I can slam tacos like crazy. Tacos El Gordo and Taco y Taco, those two places. Hands down, tacos are my guilty pleasure.
What do you love about the culinary world after all these years?
I love the craziness of this industry, the stress, everything about it. Walking into the kitchen, the aroma, the song everyone is making, the energy that you have in the kitchen, every kitchen that you walk into is like a close-knit family. The excitement can never be taken away from me — I just can't get enough of it.