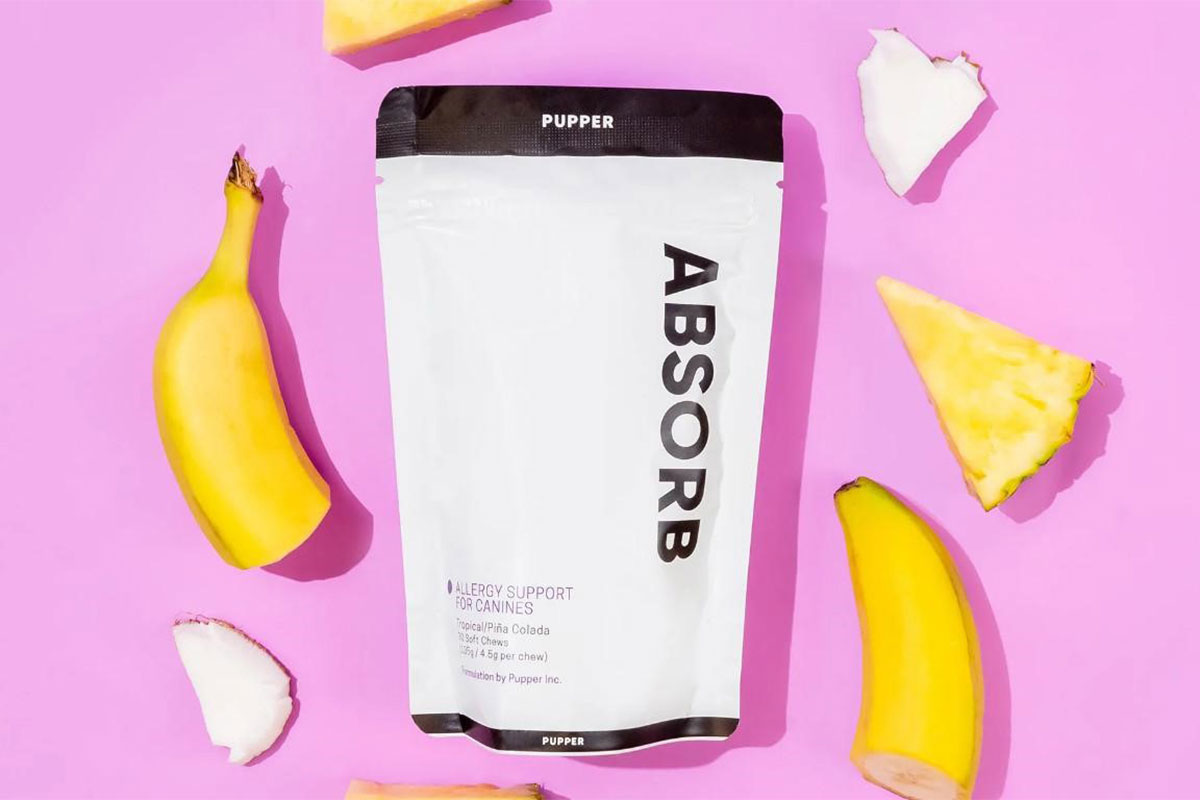 While there are many conditions that can cause your dog to have itchy skin that causes excessive licking, biting and scratching, the most common culprit is canine allergies. An itch here and there is no cause for concern, but if your pup is constantly biting or licking at his paws, ears or some other part of his body, allergies may be to blame.
An itchy dog is an uncomfortable dog. Help your furry friend get back to feeling his best by boosting his daily health regimen with a canine probiotic.
What many pet owners don't realize is that gut and digestive health are connected to all aspects of a dog's overall well-being. A bacterial imbalance in the gut has a direct impact on your dog's immune function and even his skin and coat health.
Support your pup's gut health with probiotics. Below, you'll find a guide to the five best probiotics for dogs with allergies. These supplements are specially formulated to support gut and digestive health while also regulating the body's response to allergens.
Keep reading to learn about these five products. We will discuss the ins and outs of dog allergies and how probiotics can ease your canine's symptoms.
Zesty Paws Probiotic Bites

Petlab Co. Dog Probiotics Chews

Pet Naturals Daily Probiotic
What causes allergies in dogs?
There's no single cause of canine allergies. Instead, there are three main types: skin allergies, environmental allergies and food allergies. In all instances, allergies occur when the immune system overreacts to a foreign substance, also known as an allergen.
While symptoms vary depending on the underlying cause, most dogs with allergies will experience similar symptoms, such as itchy skin and hot spots.
Skin allergies are the most common type of allergy and are caused by environmental allergens, food allergies or flea allergy dermatitis. It's not uncommon for dogs to be allergic to dust, pollen or grasses that bloom during certain times of the year. Environmental allergies are known to cause itchy paws, underarms, ankles and an irritated muzzle.
Dogs with food allergies often experience itchy ears and paws, as well as digestive upset, including bloating, gas, diarrhea and loose stools.
Fleas are tiny insects that are often found in grass. If your dog has flea allergy dermatitis, it means that he's allergic to a compound in flea saliva. This causes intense itchiness, especially at the base of the tail, along with inflamed skin.
All allergies pose the risk of secondary infections. Excessive biting, licking and scratching causes abrasions on the skin. This creates small cuts and increases the risk of bacterial and yeast infections.
What are the most common allergy symptoms?
Allergy symptoms differ based on the type of allergy that your dog has. However, there are some telltale signs that your dog has allergies, including:
General itchiness

Red, irritated skin

Sneezing

Hives

Itchy, running eyes

Chronic ear infections

Constant licking and biting

Swollen ears, earflaps, face, eyelids and lips
Be aware that these symptoms can also be caused by a host of other health conditions. If your dog is displaying any of these symptoms, don't wait to schedule an appointment with your vet. An experienced veterinarian can provide an accurate diagnosis and treatment plan so that your pup can get back to an itch-free life.
Do probiotics really help canine allergies?
We all know that probiotics improve gut and digestive health in dogs and humans alike. However, what many people don't realize is the connection between gut health and overall well-being. When your dog's gut bacteria is balanced, his digestive tract and immune system work as expected.
Adding a probiotic supplement to your dog's daily regimen is a great way to balance and nourish his gut bacteria. In turn, your pup will have reduced allergy symptoms. In some instances, probiotics may prevent canine allergies entirely.
What's even better is that many probiotic supplements are formulated with prebiotics and digestive enzymes. Prebiotics nourish and feed probiotics, while digestive enzymes support proper nutrient absorption and regularity.
Top 5 probiotics for dogs with allergies
Below, you'll find a guide to the top five probiotic supplements for dogs with allergies. Our team has taken the time to rank the best canine probiotics so that you can give your dog the relief he needs while nourishing his gut, digestive and immune health.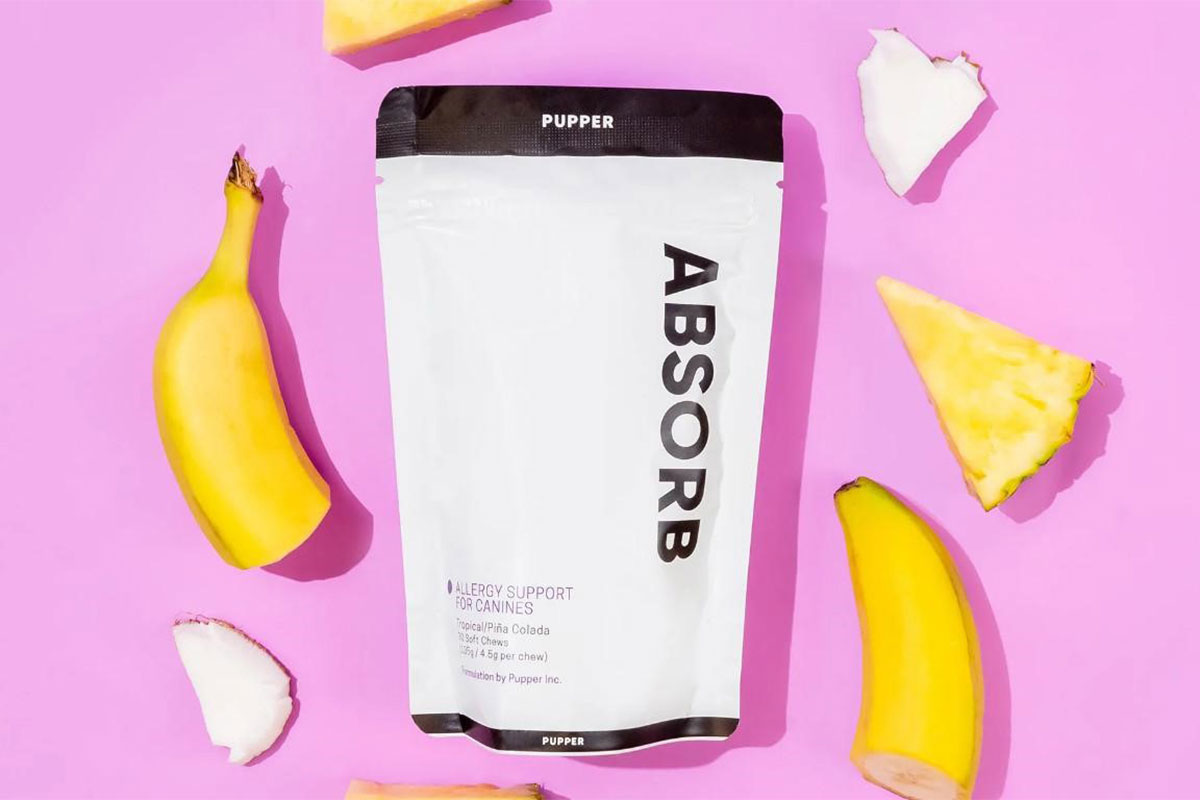 Ease your dog's allergy symptoms once and for all with Pupper Absorb. This canine probiotic supplement is specially formulated to help furry friends suffering from excessive itching, licking and scratching. No matter if your dog has environmental, skin or food allergies, this supplement can provide much needed relief.
Pupper Absorb offers a delicious tropical pina colada flavor that your dog is sure to love. Each soft chew is formulated with proven ingredients, including probiotics, turmeric, quercetin, nettle root and licorice root.
Together, these compounds decrease symptoms, improve the body's response to allergens, and provide antioxidant and anti-inflammatory benefits.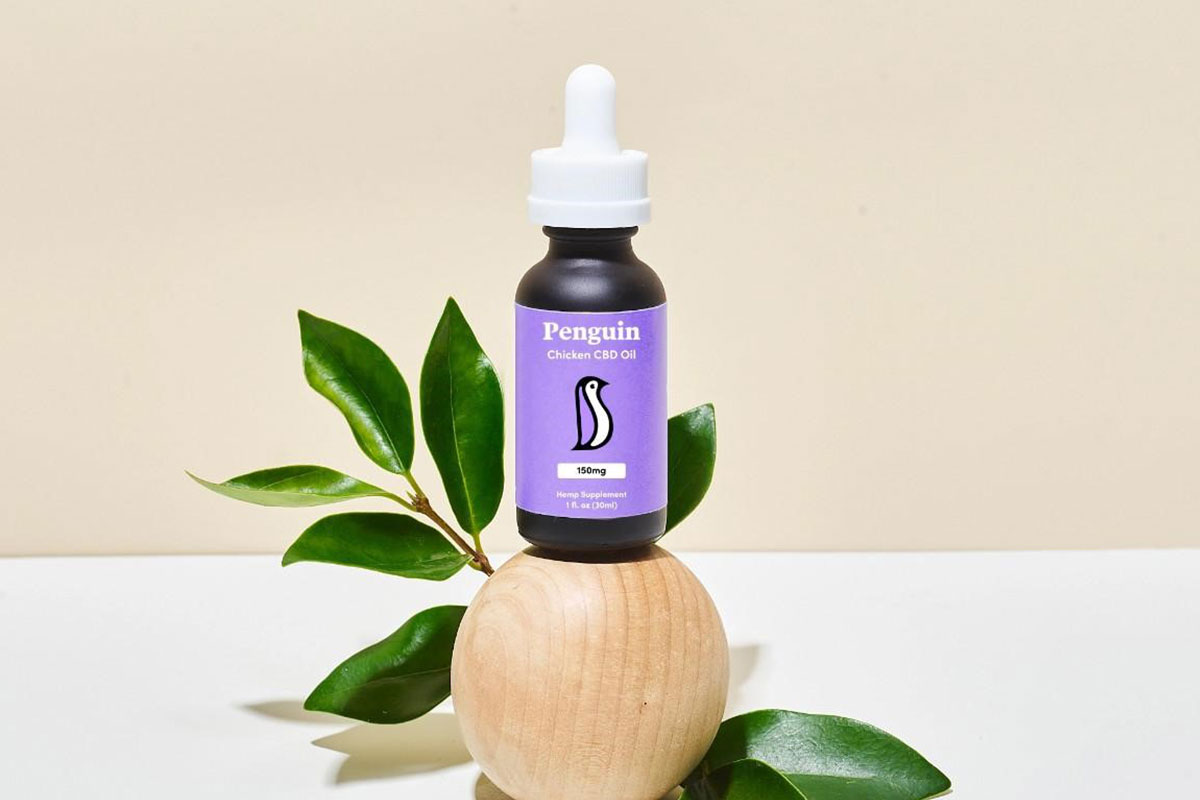 Over the last few years, CBD oil has become an increasingly popular supplement for dogs. While many pet owners give their dog CBD to ease stress and anxiety, this natural compound can help pups who are suffering from allergies.
Research has found that CBD has antioxidant and anti-inflammatory properties that can help to soothe red, itchy and irritated skin. CBD can also relieve allergy-induced stress and discomfort caused by hot spots and inflammation.
Treat your dog to a dose of CBD with Penguin Dog CBD Oil. This oil is infused with refined broad spectrum CBD that works to provide fast relief. Place a few drops into your pup's mouth or add a serving to his food.
Penguin Dog CBD Oil offers a delicious chicken flavor that is sure to impress even the pickiest of dogs.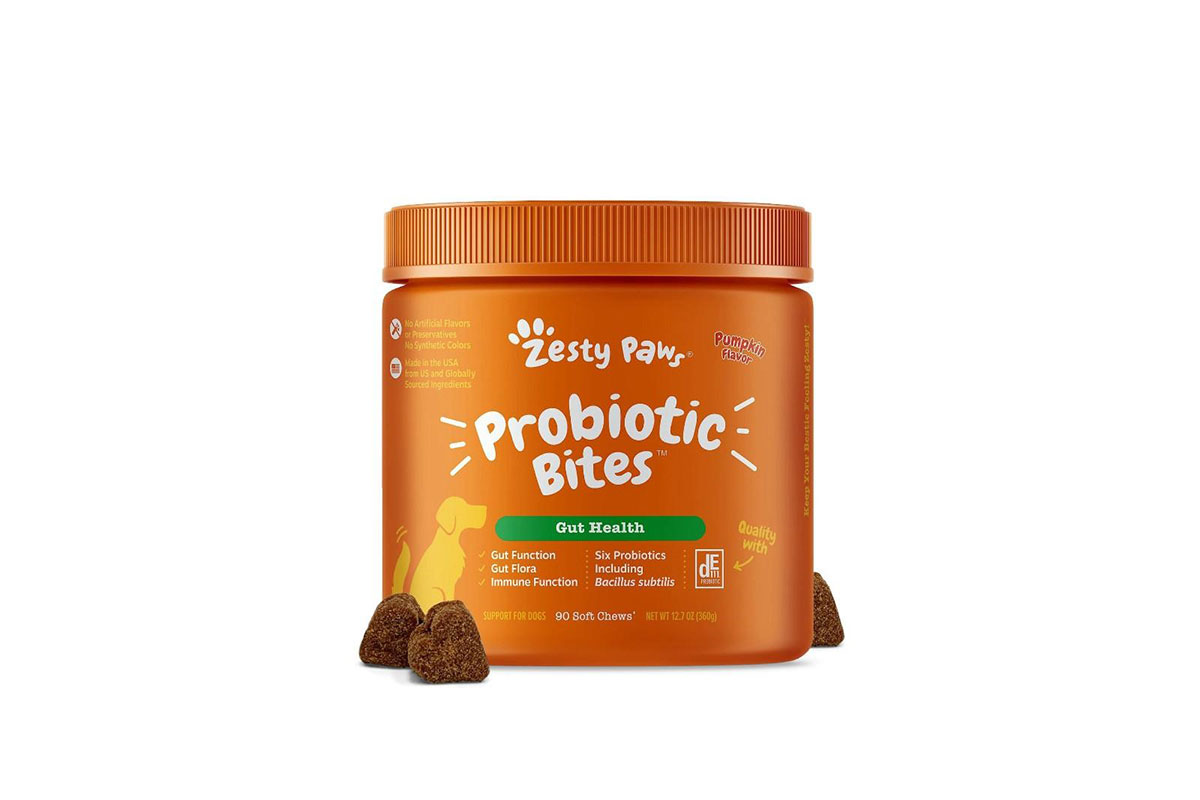 3. Zesty Paws Probiotic Bites
Itchiness and irritation are no match for Zesty Paws Probiotic Bites. These soft chews are formulated with six strains of probiotics that work to nourish your dog's health from the inside out. Each premium chew provides daily relief for your furry friend.
From normalizing gut bacteria to supporting immune function, these gut-nourishing treats will help your pup feel nothing short of amazing. With two drool-worthy flavors (chicken and pumpkin), Zesty Paws Probiotic Bites are sure to become your dog's new favorite treat.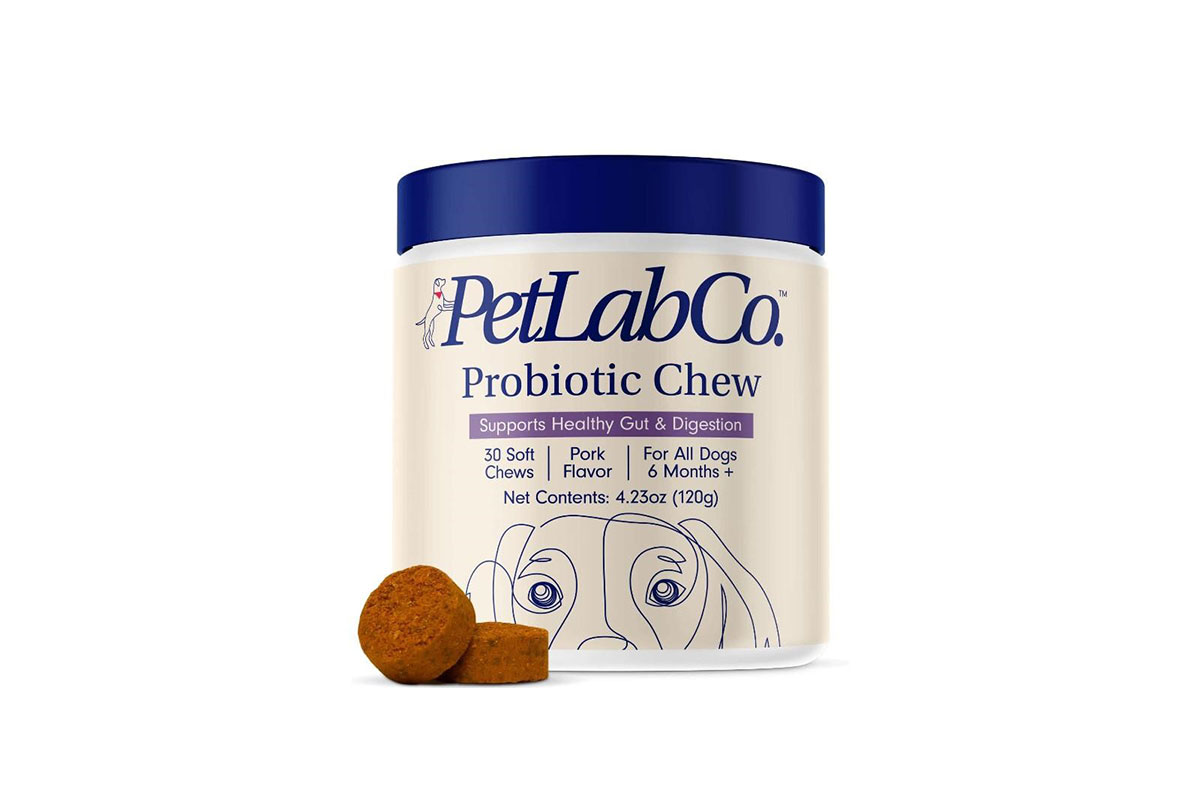 4. Petlab Co. Dog Probiotics Chews
Made with a unique blend of live probiotics, antioxidants and other health-boosting compounds, Petlab Co. Dog Probiotics Chews are specially formulated to maintain your dog's gut flora. Each pork-flavored soft chew contains eight strains of probiotics that support healthy yeast levels, while also nourishing intestinal health.
A healthy gut means a healthy immune system, which means less symptoms and a happier pup. Petlab Co. Dog Probiotics Chews is a great supplement for dogs with seasonal allergies.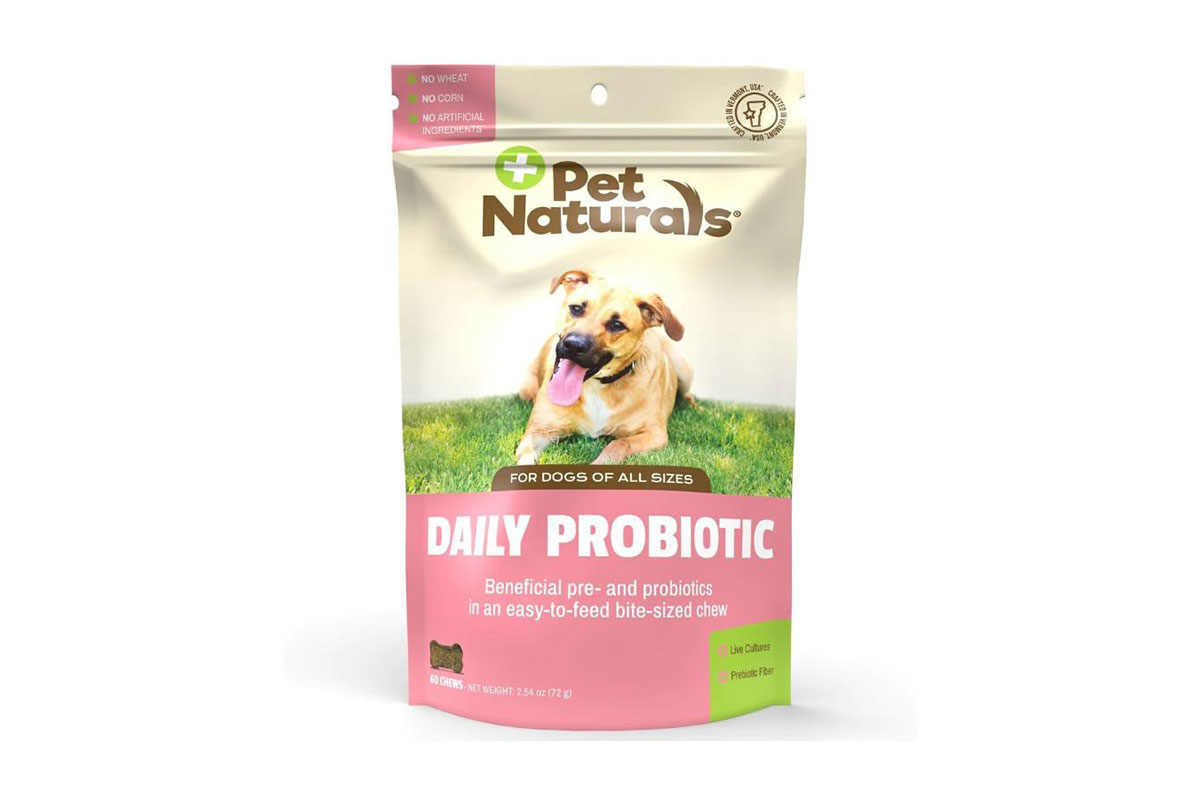 5. Pet Naturals Daily Probiotic
Made with a specialized blend of bacteria, Pet Naturals Daily Probiotic is designed to support your dog's gut health balance along with healthy digestion. These duck-flavored soft chews provide the benefits of prebiotic fiber and probiotics, which work together to support and maintain microflora balance. These healthy treats also support immune function, immune response and regularity.
Each chew provides 120,000,000 CFU! With Pet Naturals Daily Probiotic, you can help your dog feel his best, no matter the season.
Are canine allergies serious?
It's very rare that canine allergies become life-threatening, though in some instances the condition can cause anaphylaxis. However, in most cases, the biggest risk to dogs who have allergies are secondary skin infections and permanent hair loss. Certain dogs may be at a higher risk of a compromised immune system.
Because it can be hard to determine the cause of your dog's allergies, the best thing you can do is to plan a trip to the vet. Your veterinarian will ask questions and can run tests to narrow down the causes of your pup's allergies. This way you can come up with a suitable plan to keep symptoms at bay so your dog can get back to feeling his best.
Are probiotics for dogs safe?
When given at an appropriate dosage, there are little to no adverse side effects associated with canine probiotic supplements. In fact, numerous studies have confirmed that species-specific probiotics are extremely beneficial for dogs. Strains like lactobacillus and bifidobacterium improve digestive health, support a balanced gut, reduce stress and support immune response.
Be aware that some dogs may experience digestive discomfort, such as gas, bloating, nausea and diarrhea when starting a probiotic supplement. In some cases, these digestive symptoms may worsen before getting better. You'll know if your dog is having an adverse reaction to probiotics if you notice changes in appetite.
Tips for choosing the right probiotic for your dog
With so many probiotic supplements on the market, it can be hard to know how to choose the best one for your furry friend. However, there are some factors to consider that make the decision process a little easier.
CFUs per serving
One of the most important details to consider when buying a canine probiotic supplement is the number of colony-forming units (CFUs). This is the measure of active cultures that are available in a single serving. More potent products have higher CFUs. The more CFUs, the more potent and effective the supplement is.
Ingredients
Just as you pay attention to the ingredients in your pet's food, you also want to take a look at the ingredients list for the probiotic supplement that you choose. Avoid products that contain fillers, including binders and artificial ingredients.
The shorter the ingredients list, the better. Choose a supplement that has minimal inactive ingredients and a blend of probiotics.
Type
Probiotics for dogs are available in many different forms. These days you'll find probiotic soft chews, capsules, tablets and even powders. What's most important is that you find a delivery method that works for you and your dog. Soft chews are most common because they mimic the taste and texture of treats.
Price
Though not the most important factor, you obviously want to purchase a probiotic supplement that fits your budget. There are plenty of quality probiotics available at affordable prices. At the same time, don't fall into the trap of thinking that a high price tag automatically means a product is high quality.
How else can I give my dog relief?
Probiotics are just one of many ways that you can provide your dog some relief from his allergy symptoms. Other options for easing your dog's symptoms are dependent on the underlying cause. However, in all instances, bathing your dog with an anti-itch shampoo can provide much needed relief. Look for a shampoo that's formulated with nourishing and soothing ingredients such as aloe vera, chamomile, green tea and colloidal oatmeal.
If your dog is suffering from food allergies, switching to a food that uses a novel protein, or a food that doesn't contain any wheat or gluten, can help. The key is to pinpoint which ingredient your dog is allergic to.
For pups with environmental allergies, routine bathing and reducing exposure to allergens can keep itchy and irritated skin at bay. For instance, if your dog is allergic to pollen, wiping his paws and coat once he's done outside can be a huge help.
Final thoughts
The right probiotic supplement can make allergies a problem of the past for you and your pup. No matter which supplement you choose from our top five probiotics for dogs with allergies list, you can have total peace of mind and confidence that your furry friend is nourished from the inside and feeling his best.
Members of the editorial and news staff of the Las Vegas Review-Journal were not involved in the creation of this content.