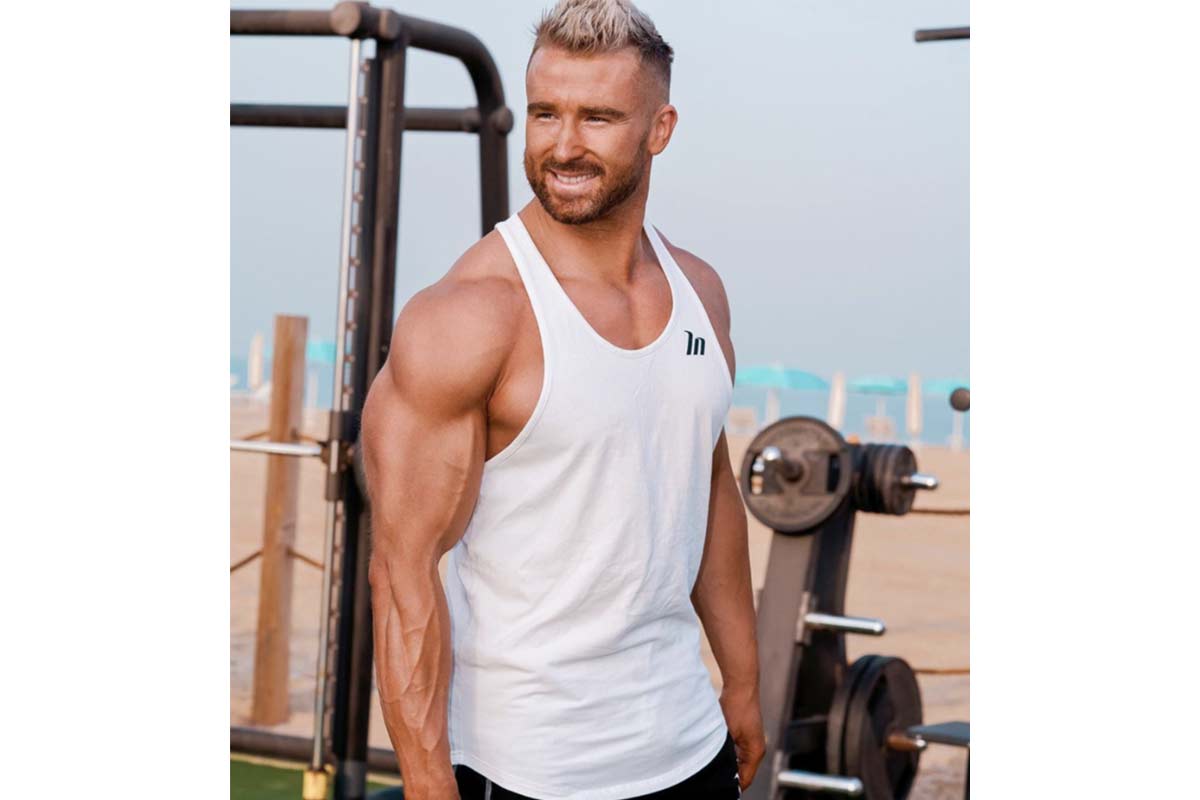 Charlie Johnson is a top fitness coach who runs the No. 1 body transformation program in the UK. He is the founder of Charlie Johnson Fitness, a leading fitness brand that is helping change and impact the lives of millions across the world. Charlie's expertise and contribution to the industry have seen him listed as one of Forbes' top three coaches in the world. With his team of elite coaches, Charlie has so far transformed over 8,000 men and women around the world.
Charlie shares an inspirational story of hard work, resilience and passion to realize his dream. He started as an unmotivated, overweight teenager with insecurities about his body image and a lack of self-confidence. He resolved to work out to tone his body and transform his physical appearance. What started as a hobby quickly transformed into a passion, and after a few years of training, Charlie qualified as a personal trainer.
However, the young Charlie lacked sufficient experience to be a fully qualified trainer. As a result, he opted to work as a ski instructor for six months in France. His desire to create financial wealth led him to real estate as it was a more lucrative industry. His family also had a background in property, so he wanted to follow the status quo. At 22, Charlie was already managing a huge business portfolio in the property industry.
Despite his success in the property market, Charlie returned to his true passion, the fitness industry. Charlie Johnson Fitness was launched while Charlie was working in real estate; it was a side hustle he had big aspirations for in early 2016. The business was launched as there was a huge gap in the market to help men and women achieve results while eating the food they love, and this is Charlie's passion and what he wanted to do.
Charlie immediately set the ball rolling by establishing Charlie Johnson Fitness, building it into an empire that has taken over the UK fitness industry. His success in the fitness world has seen him and his expert team being featured in Men's Health.
What sets the brand ahead of the competition is the value they provide. Charlie Johnson Fitness provides the dream outcome with minimal time, effort, and sacrifice as they have created an efficient and 100 percent proven strategy for results, which, if adhered to, is foolproof. Charlie adds that they are incredibly consistent in everything they do, which is a significant factor closely related to success in fitness and business. Building a world-class team and working with more intelligent people has also significantly boosted Charlie's success.
Moving forward, Charlie is working to build a brand that lasts a lifetime and leaves an impact, changing people's lives for good. He plans to continue with their rapid growth to help more clients worldwide, particularly in the USA and Canada. The Charlie Johnson Fitness goal is to take a big step toward realizing their long-term vision of changing 100K lives. Charlie's dream is to create a company with a great culture of people who love what they do and love getting results for their clients.
Members of the editorial and news staff of the Las Vegas Review-Journal were not involved in the creation of this content.