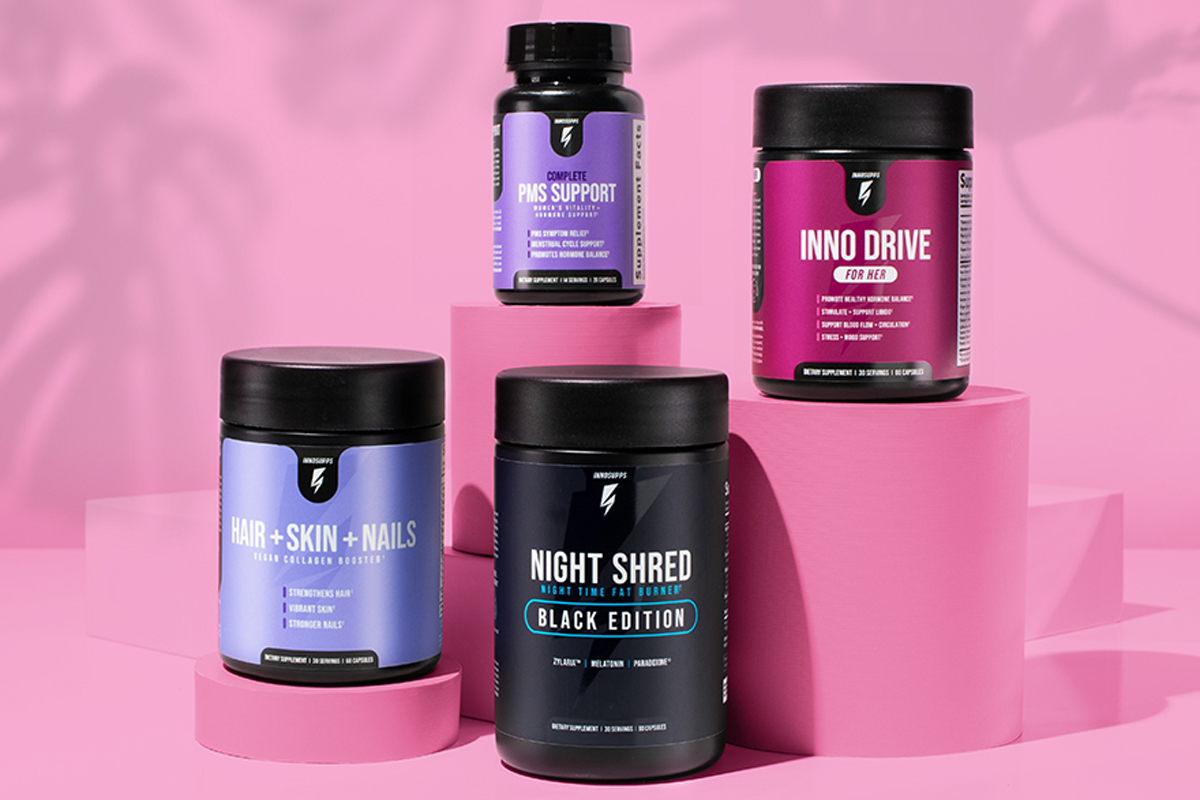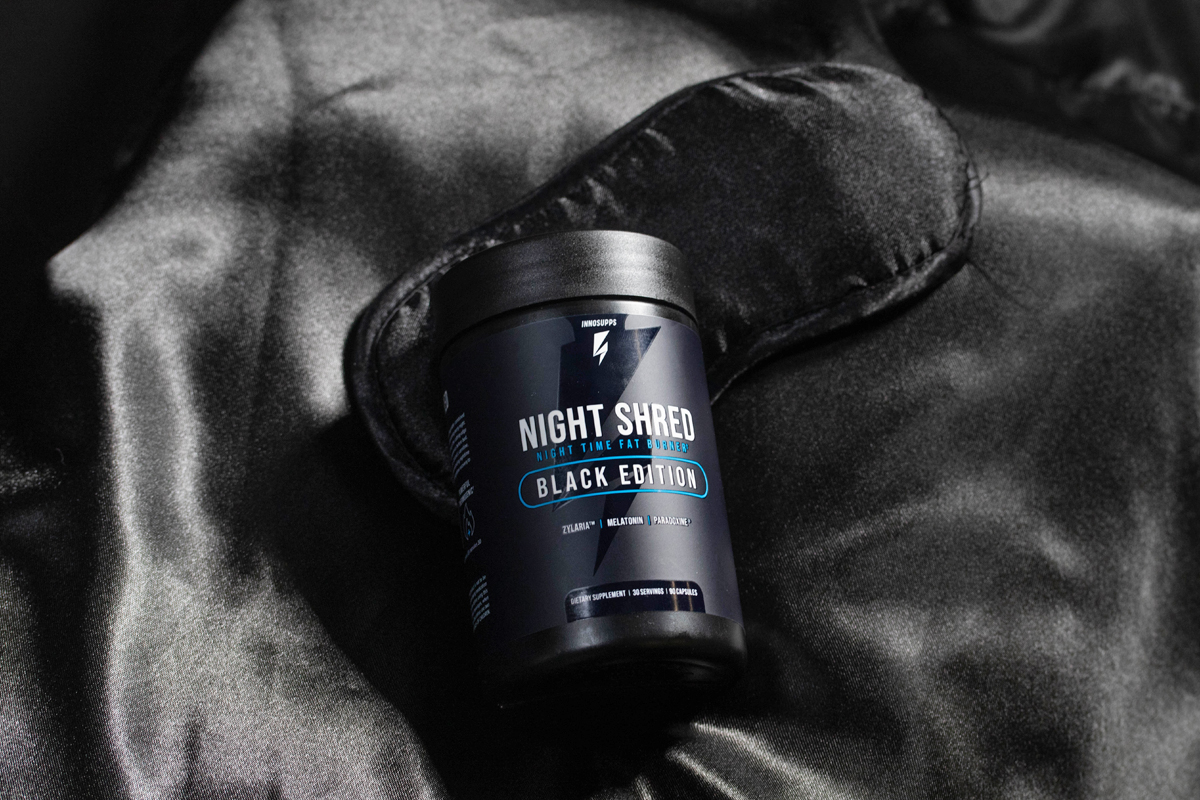 Ladies, this is the secret to looking and feeling like a boss in the bedroom and beyond. 
This ones for the girls– or anybody who lives with or knows one!

How would you like to spice up your sex life, experience better cognitive function that could put you ahead at work, have more energy to tackle your to-do list, slow down the visible signs of aging and experience fewer period pains or menopause symptoms?
Las Vegas-based supplement company Inno Supps is doing something most in the supplement space aren't. They are putting the unique needs of women first. 
They released a quadruple supplement powerhouse called the Inno Supps Female Vitality Stack that works synergically to maximize female health and vivacity, guaranteed– or they will give you a full refund!
Here's how… 
Support Hormone Balance For Improved Libido And Overall Improved Sexual Health With Inno Drive: For Her
Have you ever heard of adaptogens? Adaptogens are active ingredients in certain natural elements like plants and mushrooms that can impact how your body deals with stress, fatigue and even sex drive. 
There are many types of adaptogens. Some are calming, while others are uplifting and can even get you "excited" about intimacy.

Inno Drive: For Her has several key adaptogens known to help:
Promote healthy hormone balance.

Improve cognitive function and brain health.

Help stimulate and support libido.

Boost arousal and stimulation.
It also has a unique "circulation blend" that includes a nitric oxide booster called S7®– a plant-based combo not found in many other libido support supplements that can help increase nitric oxide by 230%. 
Nitric oxide is a vital component that gives your body adequate blood flow where you need it most so you can actually experience arousal and orgasm.

The formula also includes zinc and other crucial B vitamins to even further boost energy in and out of the bedroom!
Support A Healthy Menstrual Cycle Or Menopause Process With Complete PMS Support 
This female-focused formula contains ingredients that are known to help ease the severity of the horrible cramping, mood swings, food cravings, bloating, water retention and fatigue that come with your monthly cycle. 
If you are menopausal, it's also a great menopause supplement. 
Complete PMS Support is formulated with only three of the most scientifically backed natural ingredients known to support the changes a woman's body undergoes during her monthly cycle or menopause:
Vitamin

Calcium

Chasteberry
Each works together to regulate mood, lower the feelings of stress and most importantly promote hormone balance, which is the main reason most women feel "off" during that time of month or when their body faces the "change of life."  
Boost The Body's Ability To Produce Collagen With Hair + Skin + Nails 
You can't stop the aging process but you can help your body create more of what it needs to help reduce premature aging and possibly even improve any visible signs that have already appeared — and that is collagen. 
Here is what's really unique about Inno Supps Hair + Skin + Nails. It doesn't actually contain collagen. Instead, it does something even better.

It uses several vitamins and a cutting-edge ingredient called Verbasnol™, which is a botanical that works to BOOST your body's ability to produce collagen, naturally!
With Inno Supps Hair + Skin + Nails expect to…

Tighten and tone your skin through improved elasticity.

Even out skin tone and lessen the appearance of age spots.

Have shinier and healthier hair.

Grow out stronger nails.
And since it doesn't contain collagen, it is VEGAN!  In fact, all of the supplements in the Female Vitality Stack are vegan-friendly!
Get The Best Sleep Of Your Life With Night Shred Or Night Shred Black Edition
Most Americans are sleep-deprived. This is especially true for women. 
Thanks to sleep-enhancing and mood-supporting ingredients like GABA, 5-HTP and melatonin, both Night Shred and Night Shred Black will help give you the best sleep of your life.

You will not only fall asleep faster and stay asleep longer, but you will also sleep deeper. 
The only difference between the two is that Night Shred has the adaptogen KSM-66 ashwagandha, and Night Shred Black replaces that with a botanical ingredient called Zylaria™. 
You can read more about each of these natural ingredients on the Inno Supps website so you can pick the formula that is best for you. 
And here is something else really unique about these sleep aids. Both contain ingredients that boost your metabolism and help prime your body to speed up fat-burning! 
CONCLUSION
Men's health, especially when it comes to sexual health, has been a societal focus for decades. Meanwhile, the sexual health of ladies seems neglected. 
Inno Supps is dedicated to changing that with the launch of the Female Vitality Stack. 
Don't suffer from lack of intimacy, unbalanced hormones that cause period or menopause pains, or age faster than you have to. 
Click here to learn more about how Inno Supps' Female Vitality Stack can help.
Members of the editorial and news staff of the Las Vegas Review-Journal were not involved in the creation of this content.