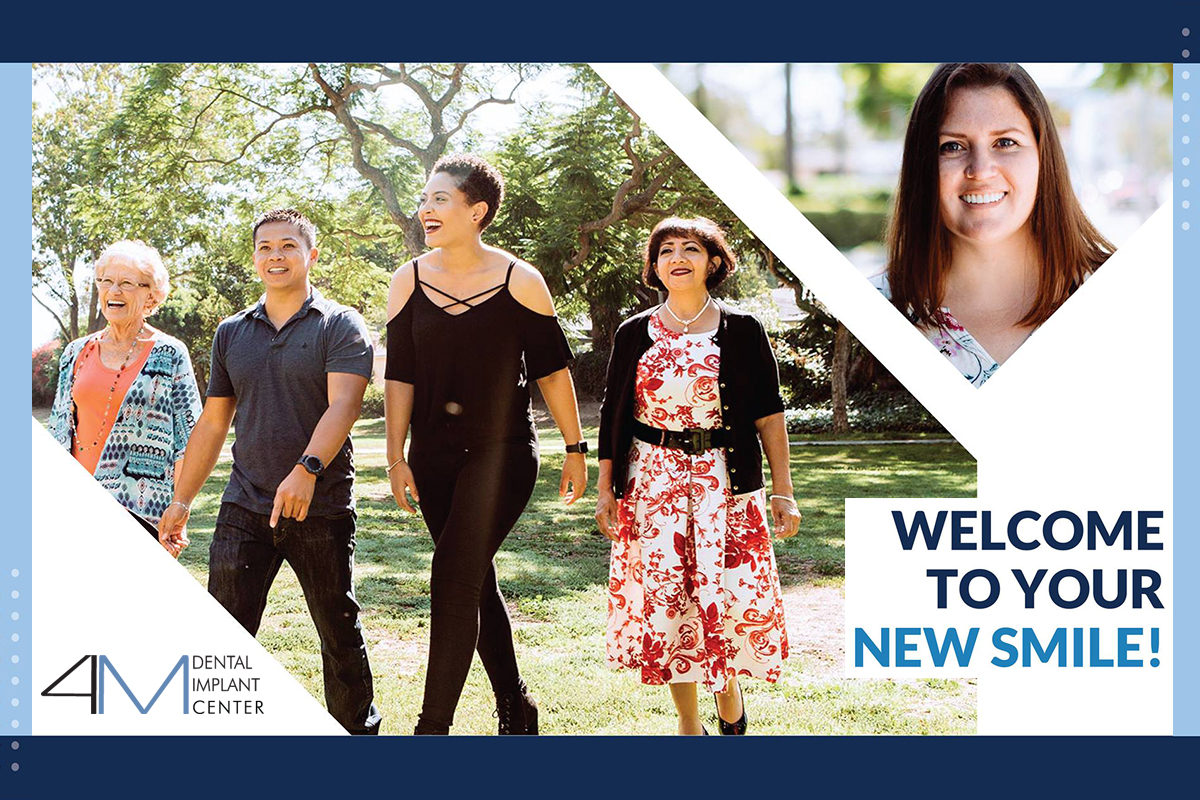 A recent increase in dental implant marketing has prompted many to ask how one chooses the right dentist to place single-tooth implants or implant secured dentures.
Experience—is certainly one of the most important factors in choosing a dentist. In the long run, experience means the professional can draw from his or her knowledge to assess the person, the procedure, the materials, and the situation to create the optimal outcome.
When it comes to performing dental implant surgery, there are many variables to consider including the type, length, thickness, and durability of the implant itself. Then there's the patient. How much bone is there to work with? Are the sinus cavities close to where the implant will be located? How will the doctor make the implant look natural with the rest of the patient's teeth? What are the patient's expectations? These are but a few considerations for the implant dentist. Experience is the great teacher, and great results are generally associated with great experience.
Before and After Photos—one of the first things to notice about most dental marketing is that they almost always contain 'stock photography'. This means the photos were purchased or have come from a dental vendor of someone else's work; or they just use happy smiling face photos. This may be fine for marketing, however, when meeting with a dental office during a dental implant consultation you should ask to see before and after photos of the dentist's actual work and patients. You should ask to see specific examples of the procedure being recommended to you so you can see the level of experience (how many case photos do they have), and do the end results look natural?
Type of Implants—this may be a difficult piece of the puzzle to understand and get answers too. I have seen some crazy stuff used as implants. The worst cases I have seen are from countries that solicit dental/medical tourism.
The best advice here is to ask what name-brand of implants the doctor uses so you can do a little research about them. Is it a generic copy of a name brand implant? I suggest implants made by a large, experienced company so that in the case of an implant failure (less likely with an established company), they are guaranteed, and improved replacement parts are easily found.
One Comprehensive Doctor—it is common practice for general dentists to refer their patients to a prosthodontist to place a dental implant: usually in another office. There's absolutely nothing wrong with this practice. However, some dentists have continued their dental education well beyond their original training so they can help their patients with most any dental necessity.
The advantages to having one comprehensive doctor, is that doctor knows you and your dental past. You go to one office and one doctor for all your dentistry needs. You won't need to see multiple doctors in multiple locations. This can reduce your number of visits and speed up treatment time.
Sedation—whether you have a fear of the dentist or want to be more relaxed during surgery, sedation is a wonderful option. Not all dental practices offer sedation and very few offer IV sedation. Again, the experience of the doctor will help determine your experience in the chair. A qualified IV sedation dentist could make your dental implant surgery the best dental visit you have ever had. IV sedation helps the patient relax, recover to alertness more quickly with less memory of the procedure than some forms of sedation. You may want to choose a dentist that can offer this option based on your dental experience.
I hope this article helps potential dental implant recipients understand how to find the dentist that is right for them. Dental advertising is designed to create a perception. It's important to read between the lines and ask lots of questions. Visit several offices for consults and go with experience, how they treat you during your visit, and your gut feeling.
4M Dental offers a unique All-on-X® procedure which uses the latest in materials and process to create a healthy, permanent solution to missing or diseased teeth, allowing for improved quality of life. 4M offers a no-obligation consultation to patients curious about the procedure and offers financing options to create a flexible, hassle-free payment structure. If you've ever been interested in improving your smile, now is the time to do so. Learn more today at 4mdentalimplants.com or by calling(702) 490-9925
Members of the editorial and news staff of the Las Vegas Review-Journal were not involved in the creation of this content.