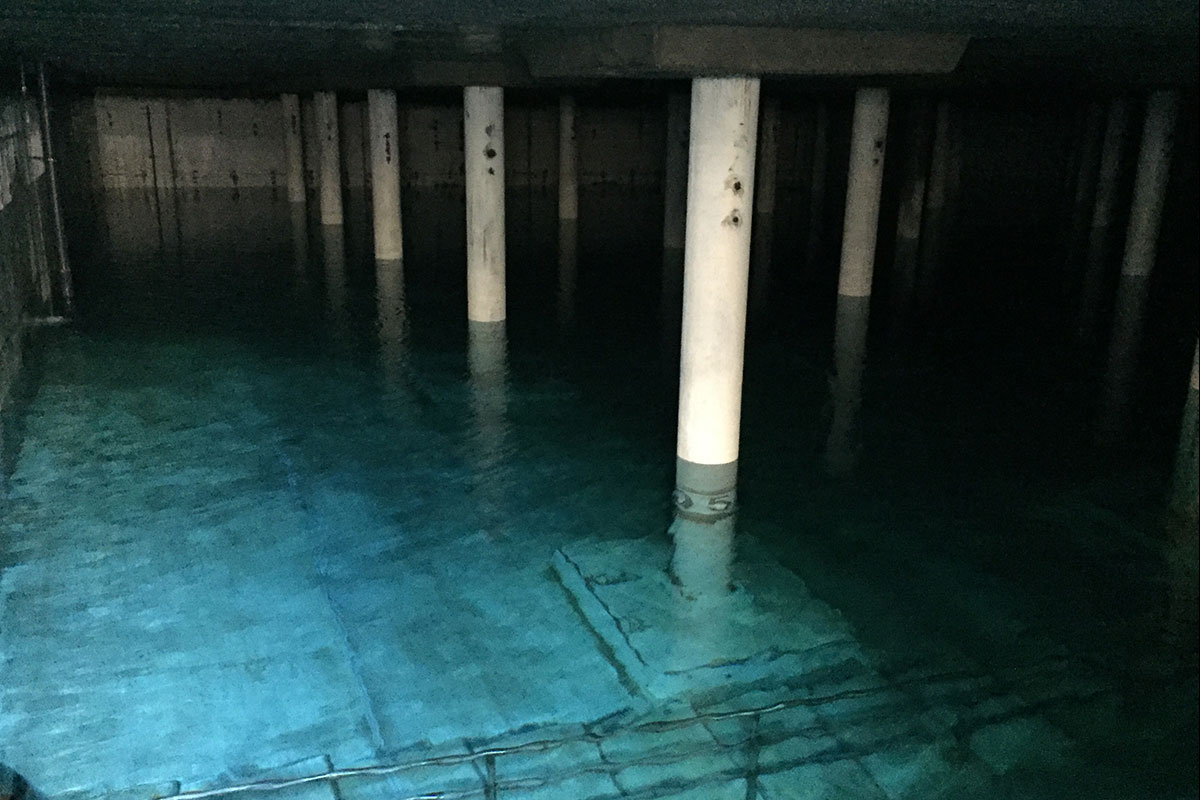 Beneath the streets of Las Vegas is an elaborate network of water pipelines that keep water flowing to the Las Vegas Valley Water District's (LVVWD) nearly 400,000 residential and commercial customers. While portions of this network were built during the 1990s and early 2000s, a period of rapid growth for the community, the water infrastructure in other areas of the valley is more than half a century old.
Despite the widely differing ages of water delivery components, the LVVWD has proven to be one of the nation's most reliable systems, with a pipeline break rate eight times lower than the national average and one of the country's best efficiency ratings. Ensuring that all portions of the LVVWD's water system—from the newest communities in Summerlin and the southwest to the shadow of Frenchman's Mountain—remain reliable in the decades to come, is the role of the LVVWD's Engineering and Operations departments.
During the next decade, the LVVWD will reinvest approximately $600 million into the community's $1.7 billion water delivery system, the majority of which is dedicated to the renewal of existing infrastructure. This includes replacing portions of the LVVWD's 6,500-linear-mile labyrinth of water transmission and distribution pipelines that connect individual customers to the municipal water supply.
Another area of focus will be maintaining the valley's massive pumping stations, which can move up to 1.25 million gallons of water per minute into large reservoirs strategically positioned throughout the valley. LVVWD engineers, capitalizing upon the valley's bowl-shaped topography, designed the water delivery system to be largely gravity-fed from these reservoirs. This approach both reduces energy costs and allows for uninterrupted water service even during power outages.
Among new initiatives, the LVVWD is acting upon a state-mandated water quality protection policy requiring cross-connection control for non-residential customers to prevent the introduction of contaminants into the community's water supply from individual properties. This project will require the installation of backflow prevention devices at thousands of locations over the next decade.
Finally, the LVVWD anticipates a need to expand the water distribution system as the economy grows to ensure customer needs are met. While developers are responsible for the vast majority of costs associated with water infrastructure for new residential and commercial properties, the LVVWD has a responsibility to ensure a sufficient water supply is available to those developments. To achieve the same high level of reliability that existing customers enjoy, engineers identify and design reservoirs, pumping stations and other infrastructure necessary to meet projected needs. Work on projects in the southwestern and northwestern portions of the valley is scheduled to begin in 2018 and continue as warranted.