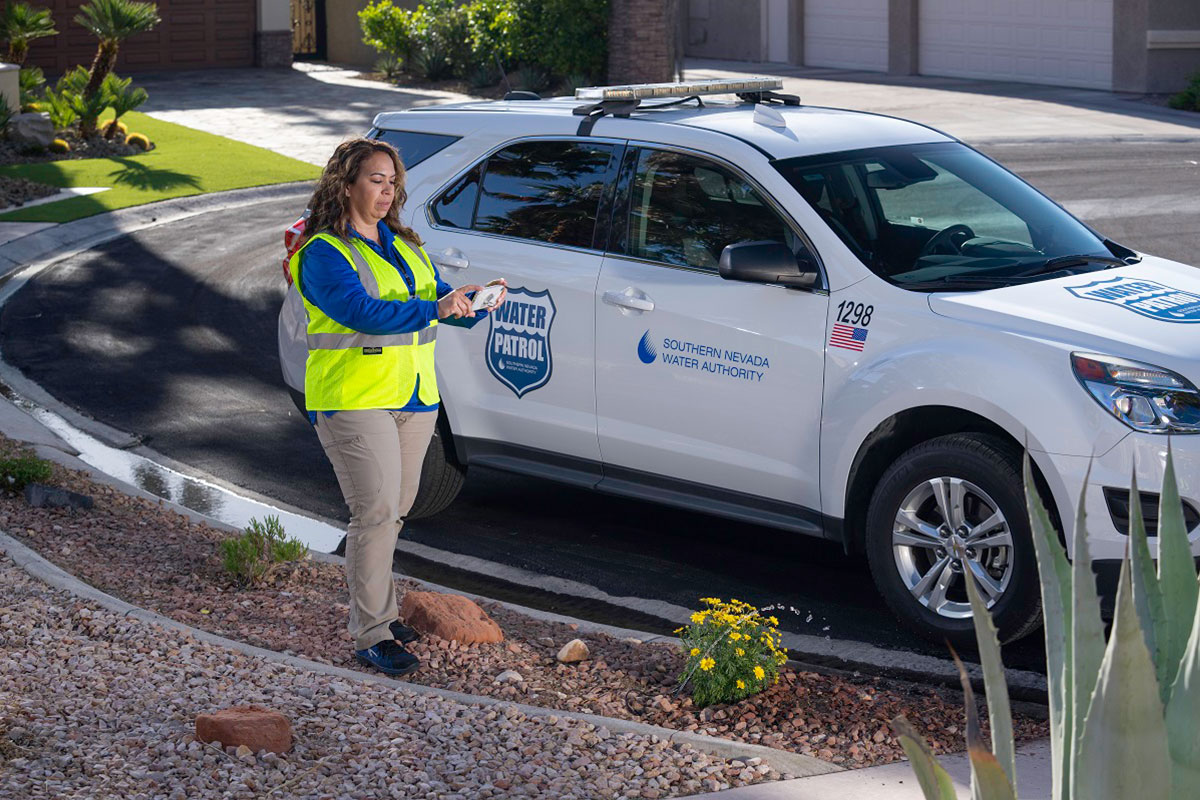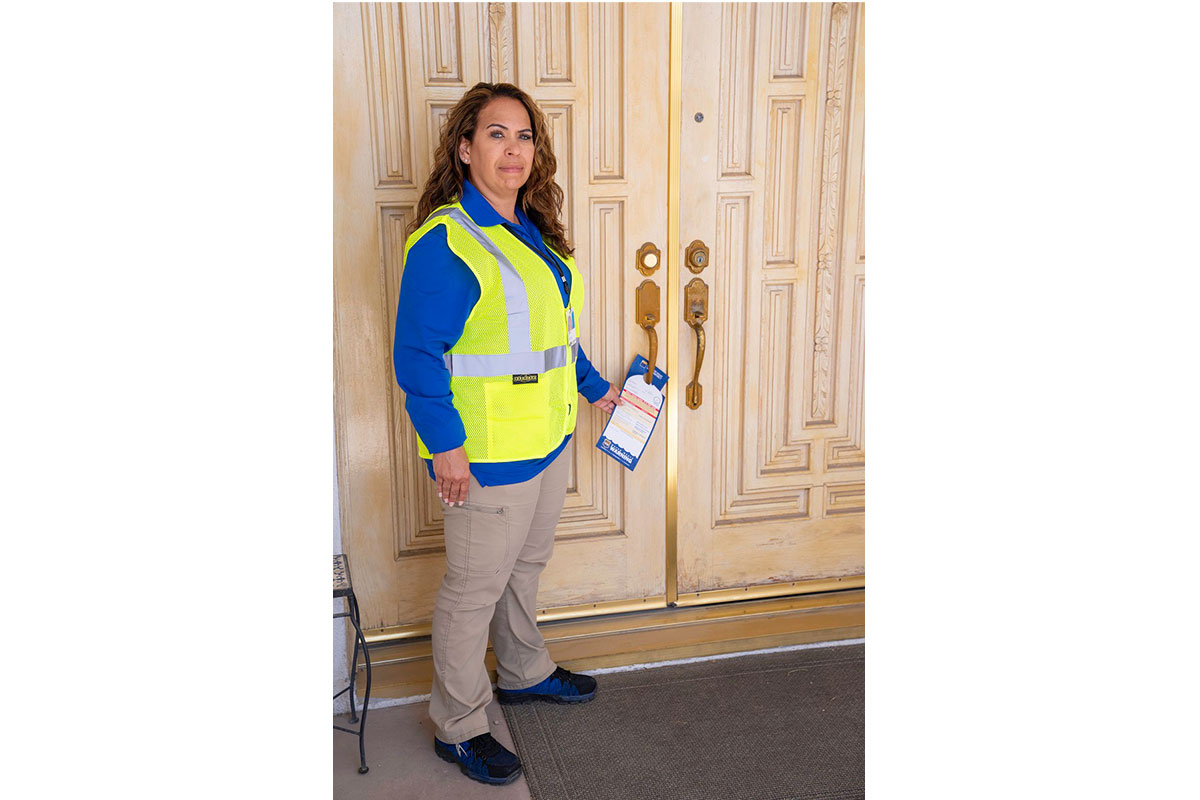 For Lisa Marrero, a water waste investigator with the Southern Nevada Water Authority (SNWA), penalizing residents and businesses for wasting water is secondary to educating them about the vital importance of preventing water waste.
"I believe education and awareness is the key," she said. "As I discover water waste and inform the customer, it provides an educational opportunity so that together we can conserve."
Marrero is one of 22 water-waste investigators who serve as the community's first line of defense against water waste, which takes many forms—from landscape irrigation water flowing off a saturated property, to noncompliance with mandatory seasonal watering schedules, to swimming pools being drained into the street.
To help prevent water waste, Marrero suggests property owners manually run their irrigation systems once a month to inspect it and detect possible malfunctions, such as broken or misaligned sprinkler heads. "Checking your irrigation system is critical to ensure its functioning properly; don't just rely on your landscaper to do it," she said. Marrero also strongly recommends following the seasonal watering restrictions and properly draining pools and spas in the sanitary sewer system—where the water can be captured, treated and reused.
A typical day finds Marrero following up on water waste reports and driving throughout the community discovering "early morning leaks property owners would not know about unless I caught them and flagged the malfunctions." And how do people generally respond when they see her patrolling their neighborhoods?
"I've received a great amount of positive feedback, but I've also received comments from people who believe we're 'out to get them,'" she said. "But after a conversation and visual education on water waste,  their sense of responsibility starts to set in. Many people are just not aware of the water runoff caused by watering too long. It costs them and our community too much."
City and county ordinances prohibit water waste, and local water providers can issue hefty water waste fines ranging from as high as $80 for the first violation to as much as $5,000 for repeated violations.
The public can report water waste anonymously to local water providers. Boulder City, Henderson, North Las Vegas, and the Las Vegas Valley Water District (LVVWD) all have online forms you can use to file a report and upload photos. Henderson and LVVWD customers also can report water waste via apps on their mobile phones, tablets, or other wireless devices.
For more information on how you can help prevent and eliminate water waste, visit snwa.com.
Members of the editorial and news staff of the Las Vegas Review-Journal were not involved in the creation of this content.