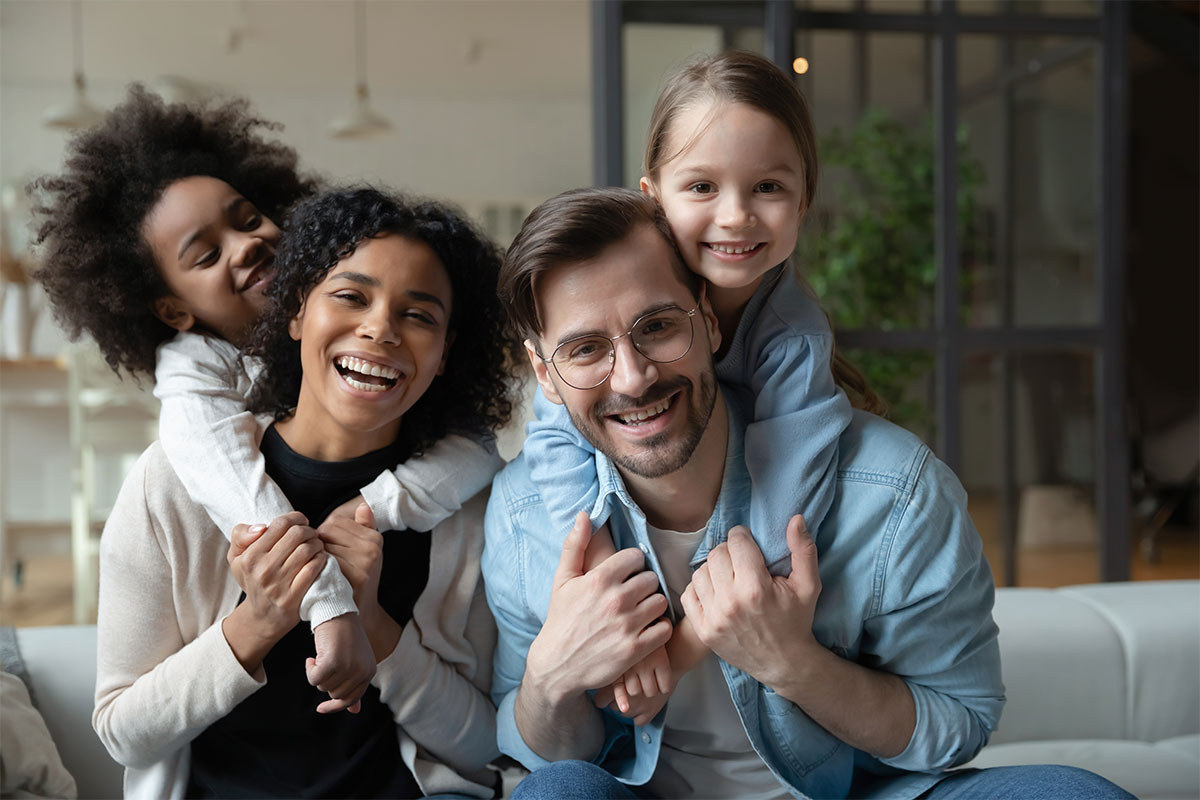 National Foster Care Month is commemorated by poignant artistic messages.
The month of May is recognized as National Foster Care Month to raise awareness and honor those who offer support and hope. Clark County's Department of Family Services (DFS) partnered with local artist Darian Geenen to create a traveling art exhibit to be displayed in Southern Nevada starting at Downtown Summerlin May 20.
The installation will be unveiled under the pavilion. The piece will move to the Clark County Government Center beginning June 3 and make its last appearance at the Boulevard Mall from June 17 to July 8.
Geenen has a very personal connection to the cause, becoming part of the foster care system as a teenager.
"It was a very lonely time for me," explained Geenen. "I was trying to figure out how to get back to my family and what I lost. But I got placed with some cool foster parents who were very nice. Recently I reconnected with my foster brother, who gave me the number to reach out to my foster mother."
His love for art began when he was younger, inspired by Dungeons and Dragons. As an adult, Geenen worked in construction before switching careers as a tattoo artist and then expanding to creating a different kind of art. Geenen's projects have been displayed at First Friday, Las Vegas Convention Center, Clark County School District and Lone Mountain Equestrian Park. This project will be his first time exhibiting a sculpture using concrete, wood, corrugated plastic, oil paints, and other metals.
The two-part exhibit visualizes the wishes of children currently in foster care and those in need of a foster home.
The first section, "Unseen," showcases a kinetic energy sculpture of a child sitting alone on a bench, with the world rotating around him. The exhibit will incorporate a backdrop of the Earth always behind the child, creating the feeling of not connecting and almost like being a million miles from home.
Another inspiration for the first section is motivational speaker Josh Shipp's TED Talk using the demonstration of the number of marbles on a jar displaying the number of years that parents have to influence their children. Geenen added the display of jars with varying quantities of marbles to the exhibit to showcase the difference between affecting young children (the jar is almost full) to teenagers (very few marbles).
The second section, "Unheard," features a large tree representing the tree of life and family tree. A housing development of various economic statuses represents the 3,000 children currently in foster care in Clark County on one side of the tree. On the opposite side, children in
homeless scenarios peer through window frames into the housing development, dreaming of a life they see with a family that loves and cares for them.
"This project has brought up a lot of crazy emotions for me but in a good way," said Geenen. "This has been a really great experience."
Foster care is a program within the Department of Family Services that recruits, trains and licenses homes to provide a safe, loving and temporary home for children removed from their own homes.
As for the message expressed in art about foster care, Clark County Parks and Rec commissions and exhibits art projects throughout the year.
"We were given the opportunity to exhibit a human interest piece. Our team presented how important foster care is for our community and wanted to get out a bigger message," explained Allyson Manumaleuna, MSW, Supervisor, Foster Care Recruitment & Training for Clark County. "We wanted to show the need for foster homes or ways to give back to foster kids."
The project has been two years in the making, including selecting the artist and locations for the exhibition. When Geenen was selected, he observed training for potential foster parents and toured Child Haven to understand the Clark County foster and adoptive program.
"The need has increased over the past two years to license more families who can provide a safe and loving home for foster children," said Manumaleuna.
For more information on fostering in Clark County or to sign up for foster care information sessions, visit clarkcountyfostercare.com and follow on Facebook.
Members of the editorial and news staff of the Las Vegas Review-Journal were not involved in the creation of this content.