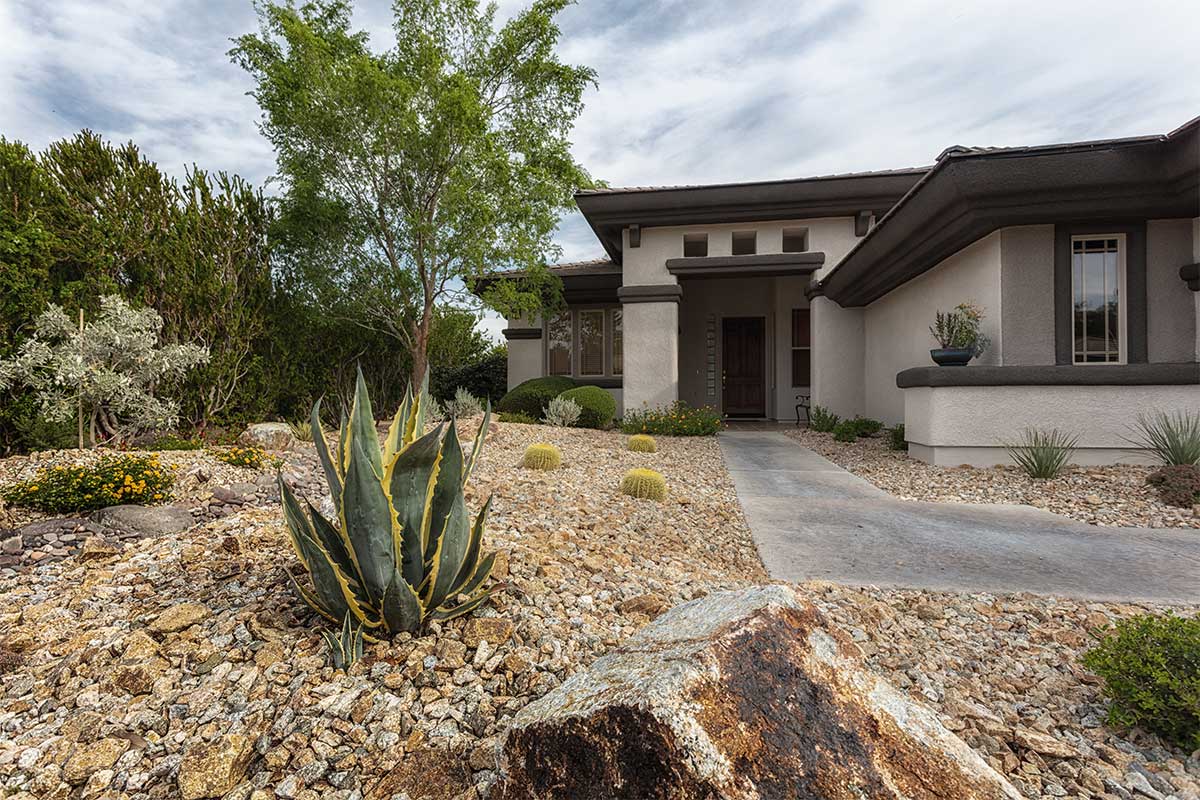 Perhaps it was their Midwestern sensibilities kicking in, but when Renee DuBoff and her husband, Mike Burton, moved from Illinois to their Henderson home in March 2019, they decided a change was in order for the home's grassy landscaping.
"We knew the West was no place for a lawn," Renee said. "Lawns require an inordinate amount of water to keep green. And maintaining a lawn is not only a considerable waste of water but also results in an expensive monthly water bill."
Motivated by a desire to help the community save water—and reduce their landscape maintenance costs—the couple enrolled in the Southern Nevada Water Authority's Water Smart Landscape rebate program (WSL).
With WSL, the SNWA offers a rebate of $3 per square foot of grass replaced with drip-irrigated desert landscaping up to the first 10,000 square feet converted per property, per year. Beyond the first 10,000 feet, the SNWA rebates $1.50 per square foot.
A few months after moving into the home, the couple swapped out 1,677 square feet of grass for desert-adapted trees, plants, and shrubs. "The benefits of a water‐smart landscape are beyond rewarding," Renee said. "Our water bill decreased by 75 percent, as did our water consumption. We no longer employ landscapers to service the yard, and brown spots and hungry rabbits are a thing of the past."
Renee added that the beauty of low-maintenance landscaping coupled with the reward of seeing colorful desert plants blooming in her yard is beyond gratifying. She also had a seamless customer experience.
"We scheduled the initial appointment, and two weeks later they arrived for the pre‐conversion site visit. When the conversion was completed, they returned to ensure the requirements had been fulfilled and shortly thereafter we received our rebate check."
Water Smart Landscapes save time, money and water. To learn more about program criteria and to enroll, visit snwa.com.
Members of the editorial and news staff of the Las Vegas Review-Journal were not involved in the creation of this content.