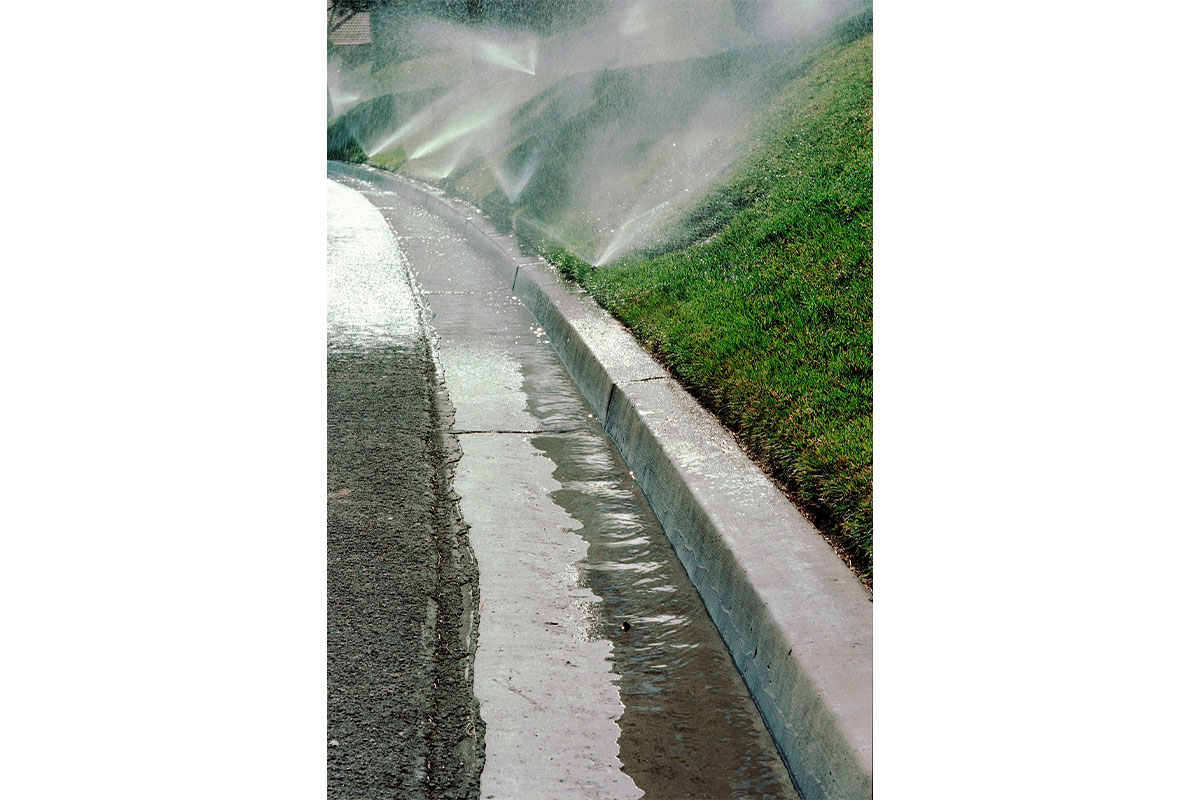 In the desert, water waste is considered especially costly. In Southern Nevada, the detectives who investigate these wasteful violations are members of a dedicated squad known as the Water Waste Investigators.
Patrolling the community night and day, these committed professionals are dogged in their pursuit to eliminate water waste—as the community faces restrictions on the amount of water we can withdraw from Lake Mead, the source of 90 percent of our supply.
Wasting water in Southern Nevada is prohibited, and violators could face fines starting as high as $80 and increasing to more than $5,000 for repeat offenders.
You can avoid these costly penalties if you follow these simple steps to prevent water-waste at your home:
Inspect your irrigation system monthly and repair any leaks or misaligned sprinkler heads
Follow mandatory seasonal watering restrictions all year
Don't allow water to flow off your property
Water grass for a recommended total of 12 minutes per watering day in three, four-minute cycles, each set an hour apart
Never water on Sunday
As determined and dedicated as the community's water waste investigators are, they can't do it alone. You can help them protect and conserve by being on the lookout for water waste.
If you see excessive water flowing off a property, deputize yourself by reporting it! The Las Vegas Valley Water District and City of Henderson make it easy to report water waste with apps you can download to your mobile phone, tablet, or other wireless devices, and you can report water waste in North Las Vegas and Boulder City through the cities' websites.
Learn how to prevent and report water waste at snwa.com.
Members of the editorial and news staff of the Las Vegas Review-Journal were not involved in the creation of this content.