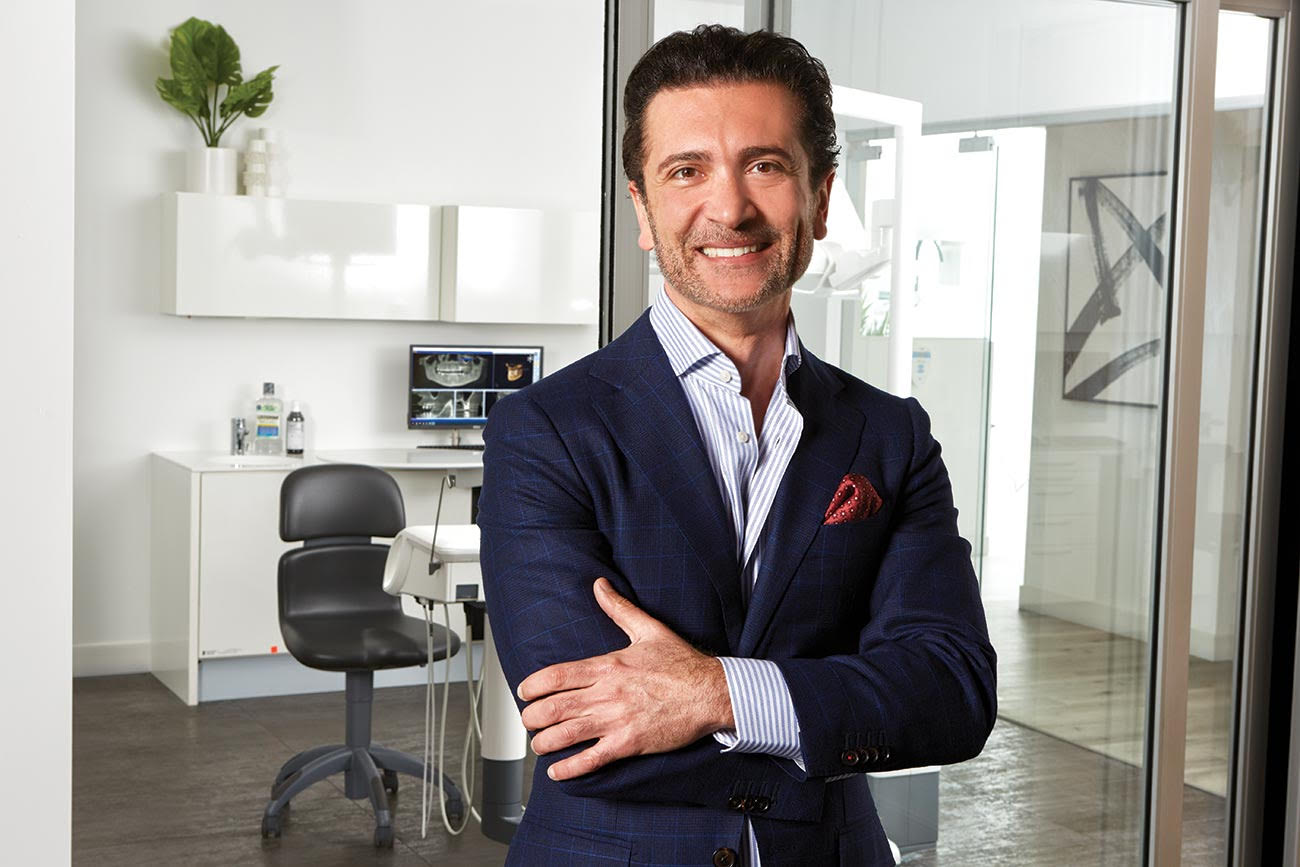 In 1997, Dr. Sean Mohtashami opened All Bright Dental in Las Vegas, Nevada. It thrived as a general dental practice and later as a cosmetic dental practice. However, Dr. Sean (as his patients call him), wanted to help his patients even more and dove head first into dental implant dentistry. Upon seeing his implant patients' remarkable emotional and physical changes, Dr. Sean fell in love with the process.
After years of using multiple 'systems' to perform dental implant surgery and implant placement, he created his own system he calls the 4M Dental Implant System. The 4M procedure and technique is the result of Dr. Sean's obsession to improve on everything he does. The 4M Dental Implant solution gives patients who have unhealthy or missing teeth and thinning bone an opportunity for a new smile.
"I developed my system after many years of using several other world-renowned dental implant systems," says Dr. Sean. "I have always felt there must be a better way, and so I addressed every step of the procedure. My team and I developed a system that is easier, faster, and more comfortable for the patient. We also designed and developed some incredibly durable and natural-looking implants for single tooth and full arch replacements."
Dr. Sean had many dental implant patients in the Las Vegas valley but wanted to help more. Looking to expand, he began traveling to Southern California and placing implants as an associate for other dentists. he opened his first 4M Dental Implant Center in Newport Beach, California in 2017, bringing the 4M Dental Implant solution to Southern California. Since then he has opened two more offices, in Anaheim Hills and Long Beach, California.
To complete the circle of helping as many people as possible, Dr. Sean opened a teaching institute, the 4M Institute, to teach dentists the advanced art and science of dental implants. "I am incredibly humbled by the excitement other dentists have to learn the 4M procedures and techniques," says Dr. Sean. "It has been my hope to help as many people as possible with dental implants, but I never dreamed that I would be able to help so many. It is an honor for sure. I truly believe that 4M is the simplest and most comfortable solution to missing teeth, especially for those needing a full arch of teeth."
Dentistry is ever changing, with stronger and more natural looking materials. Complex procedures are becoming mainstream, and faster and less painful techniques are giving patients better results quicker and more comfortably than ever before. Teaching dentists advanced skills and improving their practices enables Dr. Sean and his team at 4M Dental Implant Center to positively impact the lives of patients around the world.
Come to the Founder of the 4M Institute
where dentists go to learn the art and science of dental implants
Receive two sets of hybrids, not dentures. You will receive both your temporaries (same day),
and your second, permanent set for one price. This is a zirconia bridge or hybrid.
The Gallery above are photos of a few of our actual patients. Learn more about our full arch All-on-4®, 4M dental implant system at our website.
Members of the editorial and news staff of the Las Vegas Review-Journal were not involved in the creation of this content.