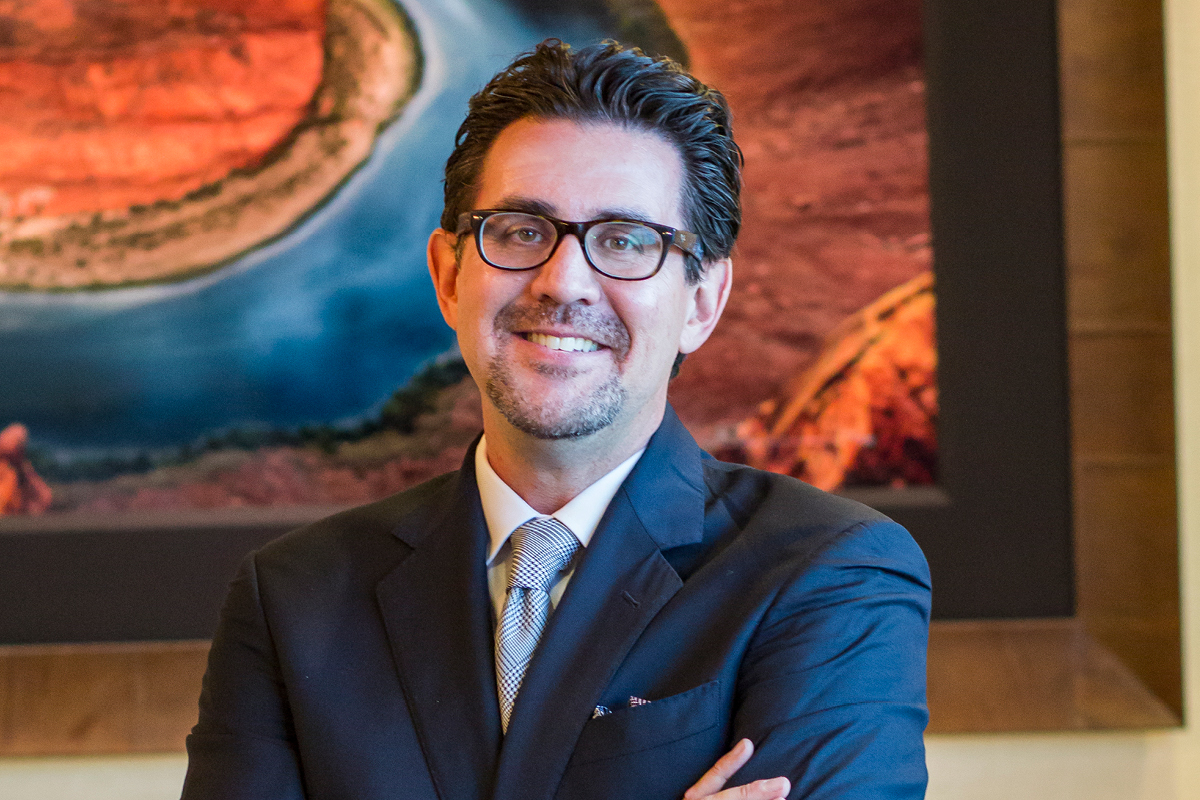 In October of 2011, then-president of Nevada State Bank, Dallas Haun, asked me if I would consider writing a monthly article that would be sponsored by the bank and published in the Las Vegas
Review-Journal. At the time, our community was still reeling in the wake of the Great Recession, and Dallas' only ask was that I write about something positive. A decade later, I have written nearly 150 A Positive Outlook articles; this will be my final one as I transition from my role as a principal analyst with Applied Analysis to join the front office of the Las Vegas Raiders.
Never once in the past 10 years have I written about Nevada State Bank, nor did they ever ask me to. Before I lay down my pen, it seems only right that I take a moment to give credit where credit is due.
Those who grew up in this state know Nevada State Bank as the community bank that has served our families and our businesses since 1959. In those 60 years, the bank has been there to help families buy their first home, it has been a partner in countless businesses expansions and it has been a trusted advisor as people plan and save for their future. But it is so much more than that.
The bedrock principles of the bank are unambiguously service and community. Nevada State Bank donates over $1 million annually to organizations and causes focusing on education, community development, arts, diversity, health and human services and affordable housing. Employees of the bank are incentivized to get involved in the community and support local causes of their choice, and the bank plays an active role in supporting economic development and ensuring our state remains a great place to live and to work.
Behind the scenes, this is not just what the bank does, it is who the bank is. I have been in a number of meetings where the simple question is, how do we help? During the foreclosure crisis, the discussion centered around keeping people in their homes. After the tragic events of October 1, the company shifted its focus to outreach and help for those affected. And, during the pandemic, I personally witnessed the bank's team working around the clock for days on end to be first to stand up and offer Paycheck Protection Program loans — while others waited for more details about how the program would work — because they knew how important it would be to keeping the doors open for Nevada businesses.
Too often absent in today's world, the bank believes in the value of relationships and in the people who build them. While many have moved away from traditional banking because online  financial services are viewed as more economically efficient, Nevada State Bank has always sought to balance technology and touch. Undoubtedly committed to enhancing the client experience through innovation, the bank has remained committed to providing a face with a name. They are the bank tellers that remember your name when you deposit your paycheck on Friday evening.  They are the relationship managers you can call when you are thinking about expanding your business. They are the people sitting in the room supporting community events and lending their expertise to community-based organizations.
Nevada State Bank could have hired anyone to provide economic analysis and insights to its colleagues and clients, but they chose to take a chance on a relatively small, local firm called Applied Analysis. It has made a remarkable difference in my life, personally and professionally. While this will be the last of my A Positive Outlook articles, the bank's relationship with Applied Analysis will endure, as it remains committed to being the market leader in using and providing data, research and analysis. That said, as I close out this chapter, I hope these articles have served their intended purpose and have been a credit to the institution that made them possible. I am grateful beyond measure for the opportunity and will strive always to carry forward the bank's legacy in this community.
Members of the editorial and news staff of the Las Vegas Review-Journal were not involved in the creation of this content.